A ton of HTC One M9+ pics leak out ahead of April 8 debut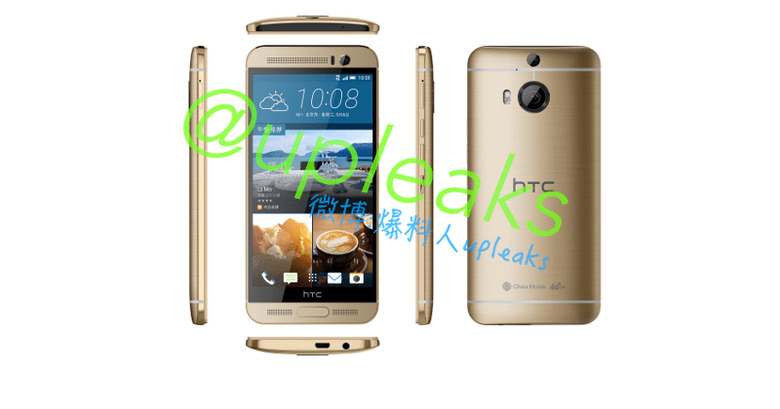 The One M9 flagship has yet to actually become available to all major sources, especially in the US, and yet HTC seems to be willing to make a gamble by having yet another One M9 so close to launch. The company's "More than One" event, scheduled next week, is expected to show case the puzzling One M9 Plus, or One M9+ or One M9pt, whichever name it decides to go with. But even before that day comes, the smartphone is again being leaked almost to death, at least as far as renders are concerned.
These photos reinforce the image and design of the HTC One M9 Plus. The naming convention might call to mind the One Max, but that is as far as the similarities go. The One M9 Plus is supposedly not that much larger than the One M9 itself and teeters over the fine line between phone and phablet. That said, there should be plenty of differences between the flagship and this upcoming device, some of which don't seem to look good for the One M9.
For one, there is some talk that the One M9 Plus might actually have a QHD screen, something HTC fans might be dying to have after three generations of Full HD displays. The smartphone might also have something that the One M9 lost in transition, a Camera Duo setup. Though the usefulness of that feature is still debatable, it might be something "nice to have" if you can put it in anyway.
One latest leak has suggested that the One M9 Plus will also have a fingerprint scanner, but one unlike the One Max's. Instead of being located at the back, it will sit on a button front and bottom, more like Samsung's. However, looks can be very deceiving as that sensor appears like a home button, though the same leak insists that it doesn't function as one. We'll have to see if this will prove to be confusing for users. The One M9 Plus is shown here to come in the same silver and gold dual tone colors as the One M9.
It is still perplexing that HTC would announce a new high-end smartphone so close to the launch of the One M9, especially one that would potentially eclipse the flagship (though we've seen this before with the new Moto X and the DROID Turbo/Moto Maxx). HTC seems to be planning only a "soft launch" of the One M9 Plus, though it could still cause some One M9 would be owners to have no small amount of envy. Then again, we might be all completely wrong and HTC comes out with a disappointing mid range device instead, in which case the "Plus" would be a misnomer.
VIA: @upleaks