A smart assistant in the dash will make your next Mercedes a self-parking office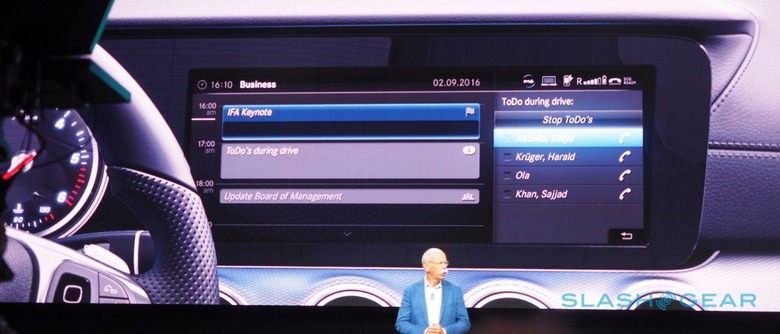 Mercedes-Benz may be – like most automakers – developing self-driving cars, but until you can set a destination and bury your head in your phone, the German company is looking to In Car Office to fill the productivity gap. Announced at IFA 2016 today, the new feature is set to launch in Mercedes cars in the first half of 2017, and more intelligently deliver interaction between the infotainment system and the cloud.
Initially, that'll mean support for Microsoft Exchange. The car will be able to pull in your calendar, and automatically set navigation points according to where your schedule takes you.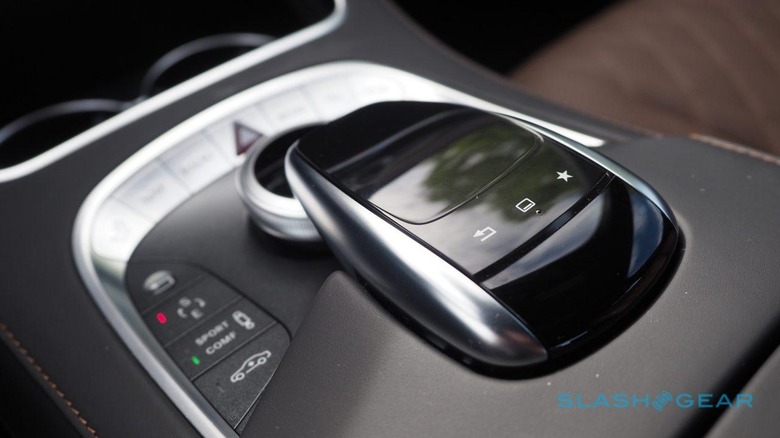 Meanwhile, by looking at your to-do list, the Mercedes will make suggestions about calls you could make while you're on the road.
Daimler AG is already testing further services in the wild, including WeChat in China, according to Dr. Dieter Zetsche, chairman of the company's board of management, and plans to add more options across platforms and apps like Skype over time.
"The more time you work on the road," Dr. Zetsche argues, "the less time you will work in the office."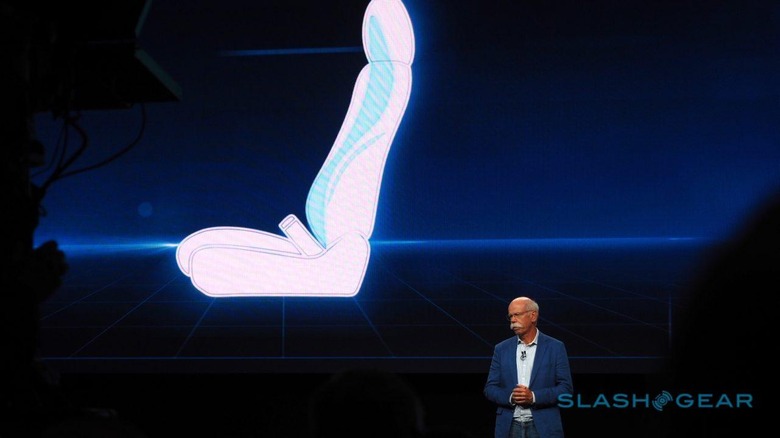 That might be over-ambitious; after all, it's likely that people will simply find that their workdays have extended to encompass the time they spend on the road as well as at their desk. Still, Mercedes-Benz has an idea for that, too, called Motion Seating.
Building on the existing highly-adjustable seats offered in several of the automaker's models today – which include features like seat bolsters that automatically inflate to give extra comfort during cornering – Motion Seating will move the chair's cushions over time, to prevent you from sitting in the same position for the entire journey.
That process will eventually be shaped by your own body's condition. "By using data from its own sensors and wearable devices," Dr. Zetsche suggests, "the car will know about your body and mind as soon as you enter, and it will continue over time."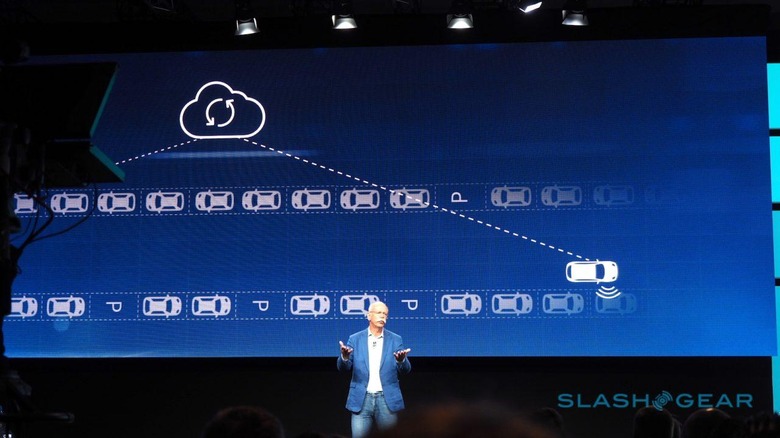 Self-parking technology, which is already offered on cars like the new E-Class, will eventually benefit from shared data about where there might be a free space. Dubbed Community-Based Parking, and currently in trials in Germany, it uses the existing sensors that identify free spaces passed at speeds up 34 mph to build a real-time map of the roadside.
That data is combined in the cloud, and Mercedes will surface the results in both the infotainment system and the company's app. Initially, to will point to general areas and streets with a high likelihood of parking, but eventually it will be able to direct you to a specific available spot.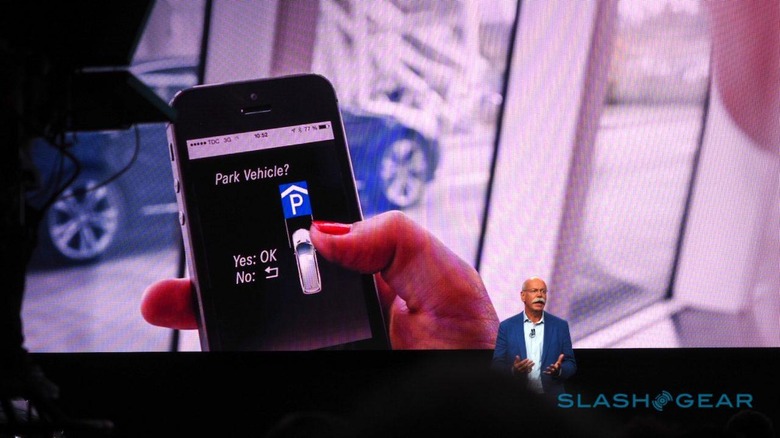 NOW READ: Inside F 015, Mercedes' self-driving car
Once autonomous systems become more mass-market, Dr. Zetsche says, you should be able to start that whole process from your phone screen, dispatching the car to the space and then summoning it again later, much as Tesla's EVs can do, albeit only with your garage.
That's a little way down the line, mind. Before that, In Car Office will eventually be offered as an option across all Mercedes-Benz models. It's unclear which cars will get Motion Seating at this time, though it's likely to begin on high-end models like the S-Class and Mercedes-Maybach, which already have air-cushion seating.