A real Star Wars: Rebels Sabine helmet was released today for purchase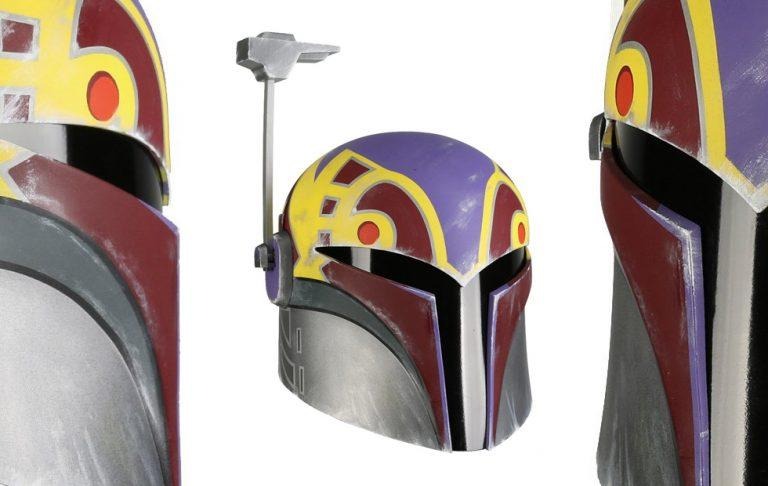 Just a moment ago, folks at Anovos revealed a real-deal Sabine Wren Mandalorian helmet this morning, complete with graffiti. This was the first time this sort of helmet was made available as a real-life prop for sale to the average person. The folks at Anovos generally focus on props made of products in live action movies and TV shows – but this is an exception, and an exceptional one at that.
The folks at Anovos are known for their top-notch recreations of Star Wars props. They work with a few other properties as well, like Battlestar Galactica, Ghostbusters, and Marvel – but we're here for the Star Wars. In this work, Anovos created a masterpiece of cartoon-to-reality transmutation. Transference? Either way.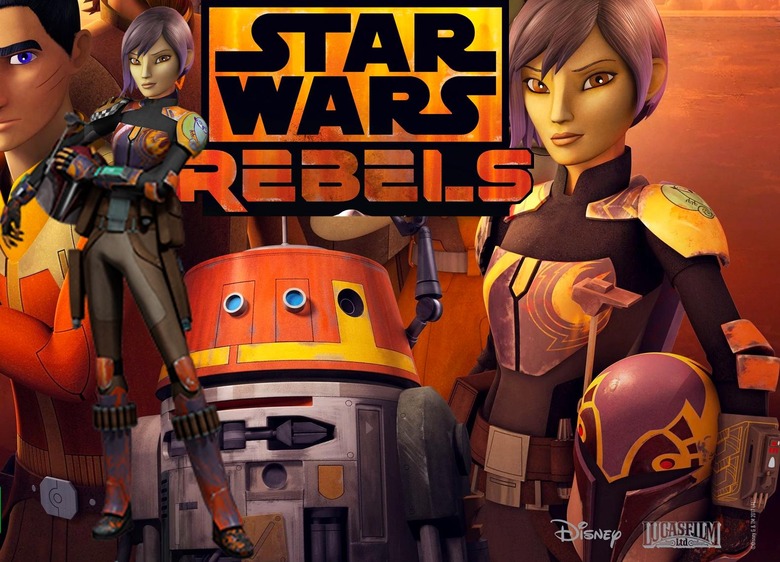 This helmet is made largely with fiberglass and contains interior lining for comfort and a complete end-product. There aren't any electronics inside or in the targeting rangefinder – but don't let that stop you if you'd like to customize it all further. This helmet is painted and scuffed to replicate the look of Sabine's most unique helmet in the Star Wars galaxy.
• The helmet is assembled, finished, and ready to wear.
• The helmet was reproduced using 3D data and reference taken from the original Season 4 production assets.
• The outer shell is painted to duplicate the look of the original asset with fiberglass construction.
• Two-position rangefinder rotates 90 degrees.
• Helmet interior is fully lined for a finished appearance.
• Helmet adjustment pad system ensures a comfortable and secure fit.
This "Star Wars Rebels Sabine Wren Helmet (Season 4) Accessory) is up for sale on pre-order from Anovos right this minute. The helmet will cost users approximately $500, and it'll come completely assembled and ready to wear right out the box. Shipping is expected to take place in "Summer 2018" – so don't hold your breath until June, at the very least.