A OnePlus 5G phone is headed to Sprint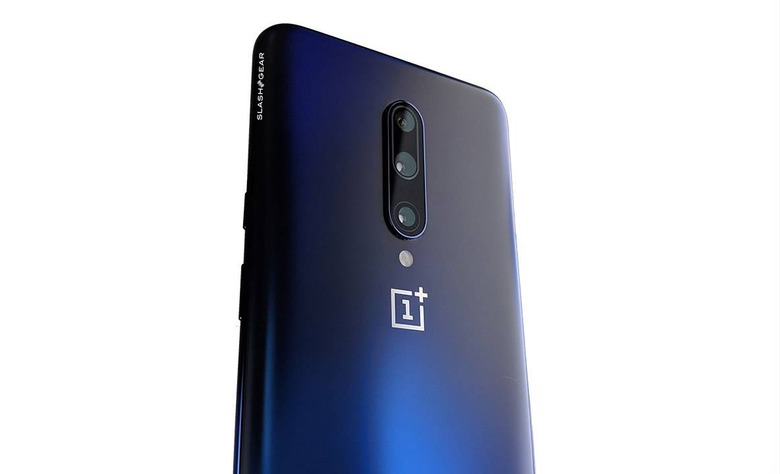 Sprint and OnePlus are finally launching a phone together, and they're going the whole hog from the outset with confirmation that it'll be 5G enabled. The news means another big carrier name promising shelf-space to OnePlus, not to mention the fourth 5G device for Sprint itself.
Exactly which OnePlus phone it will be, however, hasn't been confirmed. Sprint will only say that the device's specifications and pricing will be confirmed "soon"; the same goes for a release date for the new 5G phone.
Still, it's not hard to make a few predictions. The OnePlus 7 Pro 5G is already available in international markets like the UK, for example, based on the existing OnePlus 7 Pro. That means a 6.67-inch QHD display and Qualcomm's Snapdragon 855 chipset, plus a triple camera array on the rear.
OnePlus could be bringing that handset to the US and Sprint in particular, or it could be working on a special version for the carrier. Currently, the phone-maker only has 4G devices for sale in the US, including the 4G-only version of the OnePlus 7 Pro. That's sold unlocked, though isn't designed to work on Sprint's network.
As for the 5G coverage the new 5G OnePlus phone can expect to enjoy, like all US carriers that's still relatively minimal. Sprint currently has 5G service in areas of Atlanta, Chicago, Dallas-Fort Worth, Houston, and Kansas City. Next up will be areas of Los Angeles, New York, Phoenix and Washington, D.C., which the carrier says should light up "in the coming weeks."
At that point it should cover approximately 2,100 square miles, and encompass 11 million people when you combine all nine areas. If you're inside that combined zone, you can expect 5G speeds. Otherwise, you're getting Sprint's regular 4G service.
The phone joins two other 5G smartphones that Sprint offers, and a 5G mobile hotspot. Currently early-adopters can pick the Samsung Galaxy S10 5G or the LG V50 ThinQ 5G if they want a phone, or the HTC 5G Hub if they want a mobile router.
The hope is that Sprint's first OnePlus phone will still be competitively priced, despite it being one of the carrier's 5G options. "We value OnePlus' reputation for balancing high-end quality at a great value," Dow Draper, Sprint chief commercial officer, said of the announcement today. "This new smartphone gives Sprint customers another exciting option for accessing their True Mobile 5G experience."