A new POCO phone, with armor to boot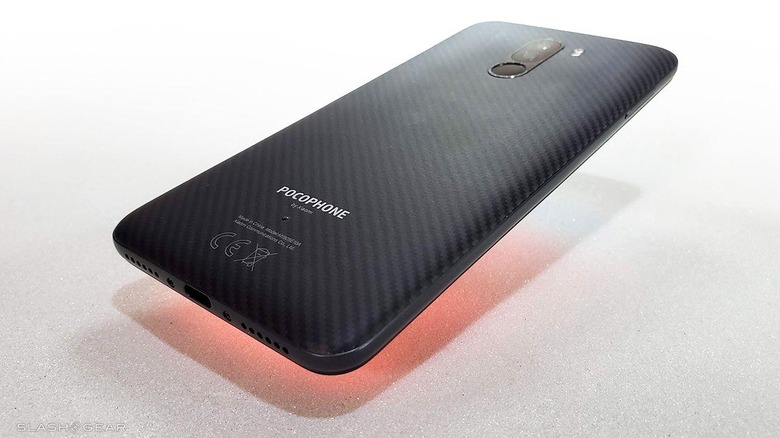 There's a new Poco device out in the world as of this week, coming from Pocophone, a Xiaomi-related company. This smartphone company, Pocophone, made their first phone several months ago – the Poco F1. That phone was a bit of a shock internationally – as an extremely low-priced, high-functioning smartphone for emerging markets. Now there's a new model – sort of.
Earlier this week, Poco India teased a new treat for Christmas Day. Some users assumed it'd be a whole new model phone. Realists reminded these excited users that the first model came out only three months ago, and that it'd be completely bonkers for Poco to release another new device so soon.
SEE TOO: our full POCO F1 Review
Instead, Poco revealed a new iteration of their first F1 phone, this time with similar specs, but a slightly adjusted set. This version included the Kevlar backside released in the first best-of version of the phone, but this time with 128GB internal storage. This version was made for those users that saw the 256GB Kevlar version of the phone earlier this year, but decided against it because they didn't need quite so much storage.
The new "6GB + 128GB Armoured Edition" will be available starting this week from Poco on mi dot com and Flipkart, aiming first for India. This smartphone will be made available for ₹ 23,999. The more standard colors for this same phone with 6GB RAM and 128GB internal storage each cost ₹ 22,999.
The lowest price available for the Poco F1 is around ₹ 19,999. That's for the three colors of the phone with 6GB RAM and 64GB internal storage. That comes in Rosso Red, Steel Blue, or Graphite Black. This device also comes with either 6GB RAM and 128GB internal storage, or 8GB+256GB.
At current exchange rates, ₹ 1,000 (Indian Rupee) equals around $14.26 USD. So the least expensive POCO phone costs around $285 USD converted directly, and this new 6GB+128GB Armoured Edition costs approximately $342.23.