A Kindle Audible audiobook update is coming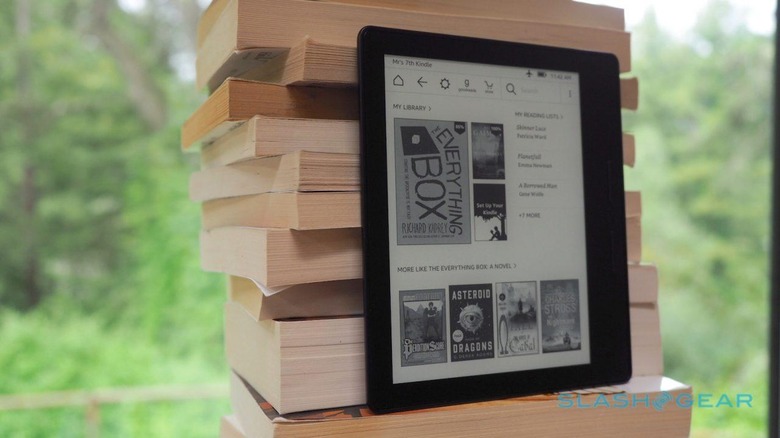 Amazon may have a brand new Kindle flagship to tempt you with today, but the company also has the promise of some firmware updates to give existing ereader owners something new to play with. Alongside the new Kindle Oasis (2017) there's also the promise of new software for some of the older models. Depending on which you have, that'll add features like Audible audiobook support, and new display options.
On the latter, everything from the Kindle Paperwhite Gen 6 – released in 2013 – forward will be getting an update from today. That'll add extra font size options, for those wanting more granularity in how their ebooks appear. There'll also be five levels of adjustable boldness.
Amazon is also using the new firmware to add a ragged right alignment option. Now, it'll be possible to set ebooks to show in left-align mode, rather than justified across the screen.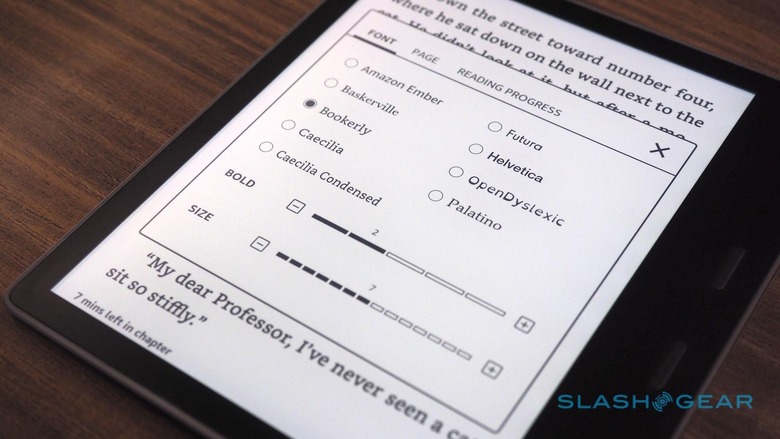 Maybe more interesting to some – though with a smaller release overall – is Audible audiobook support. That's being rolled out "in the coming months", Amazon says, to the Kindle (Gen 8) and the first Kindle Oasis. With it, there'll be support for buying and downloading Audible audiobooks directly from the Kindles themselves.
There'll also be adjustable speed rates, allowing you to slow or speed up the narrator at will. A button-press will be all it takes to switch between audio and text, and the Kindle will remember which mode you were using last, per title, and automatically re-open at that later on.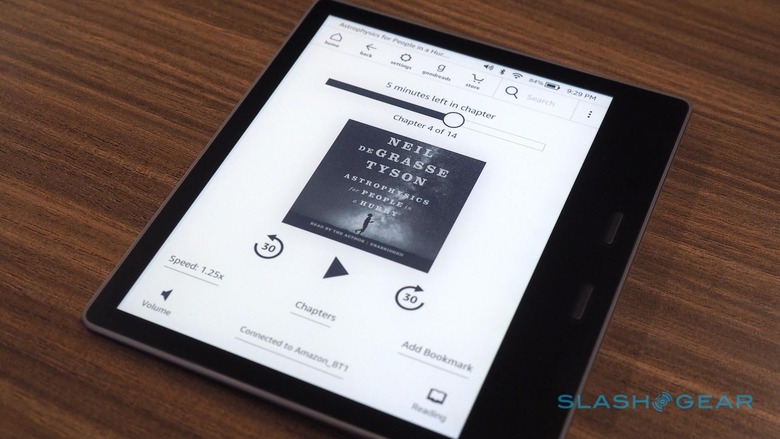 As you'd expect there's Whispersync support still. That means your current position – whether text or audio – is remembered, and synchronized across all your Kindle ereaders and Kindle apps. Still, before you get too excited, it's worth keeping an eye on storage capacity. With no microSD slot, and limited onboard memory, it won't take too many audiobooks to fill the whole thing up.
Since there's no 3.5mm headphones socket on any of the Kindles, Amazon has turned to Bluetooth instead for audio purposes. You'll be able to pair the readers to headphones, speakers, or even your car.
No matter the hardware limitations, though, it's hard to argue with what's been a well-requested feature. Amazon's font update rolls out from today, but you'll have to wait a little longer if you've an eligible Kindle and you want the Audible support.