A hybrid Corvette C8 - or even fully-electric - seems very likely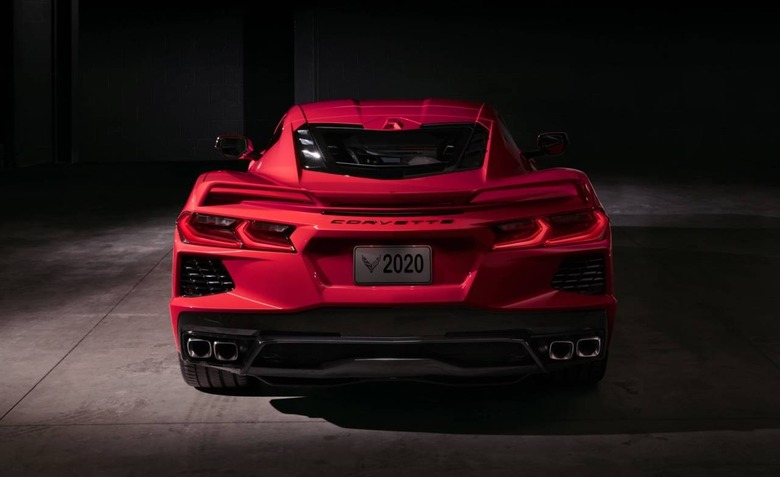 The new 2020 Corvette may have a hybrid in its not-too-distant future, with Chevrolet refusing to shut down chatter of electrified versions of the brand new sports car. Revealed this week, the eighth-generation 2020 Corvette Stingray has a 6.2-liter naturally-aspirated V8, which Chevy has dubbed the LT2. However, it's also set the mid-engined car's platform up to accommodate very different drivetrains.
Unlike some car launches, which see the most potent – and typically most eye-catching – version debut first, only to be followed by more affordable models, the 2020 Corvette is arriving in base spec to begin with. The Stingray may be expected to start at under $60,000, but it still delivers as much as 495 horsepower and 470 lb-ft of torque.
Down the line we're expecting even more power, as Chevrolet coaxes greater performance out of its mid-engined architecture. That's much in line with previous Corvette strategy. What would be new – and arguably more interesting – is a hybrid Corvette, or even a fully-electric Corvette.
So far, Chevy isn't saying anything official to confirm such rumors. Speaking to Autocar, however, sources do confirm that the Corvette C8's drivetrain was designed with electrification in mind. Indeed, there's a broad range of possibilities apparently being considered.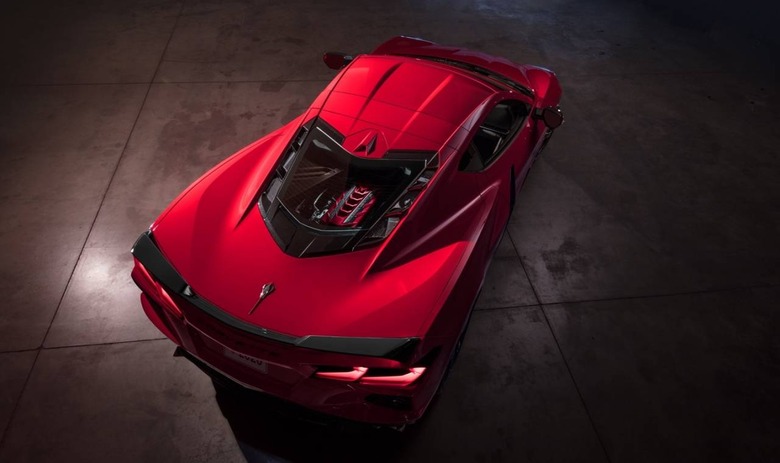 At one extreme, there's the possibility of a mild hybrid. That usually sees a 48V electric starter-generator implemented, for no actual electric-only range, but swifter pickup from a standing start as well as greater overall efficiency. Another possibility is a plug-in hybrid, which would presumably include some degree of EV range.
Most extreme would be an entirely electric version of the Corvette C8. That seems unlikely, but Chevrolet could opt to combine a gas engine with a smaller electric motor that could power the front wheels. In such a way, the Corvette hybrid could deliver all-wheel drive. There certainly appears to be space for such a front motor – even if it might involve sacrificing some or all of the front trunk, or "frunk" – though Chevy would also have to find a place to stash the battery pack.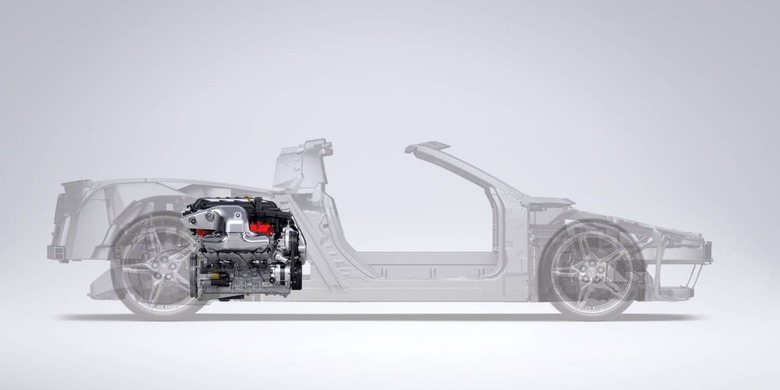 "You would not look stupid if you said that," a Corvette project member told Autocar, when asked about mild hybrid or electric AWD possibilities. Asked about the chance of a fully-electric version, GM president Mark Reuss said "we'll see" and that fans should "stay tuned."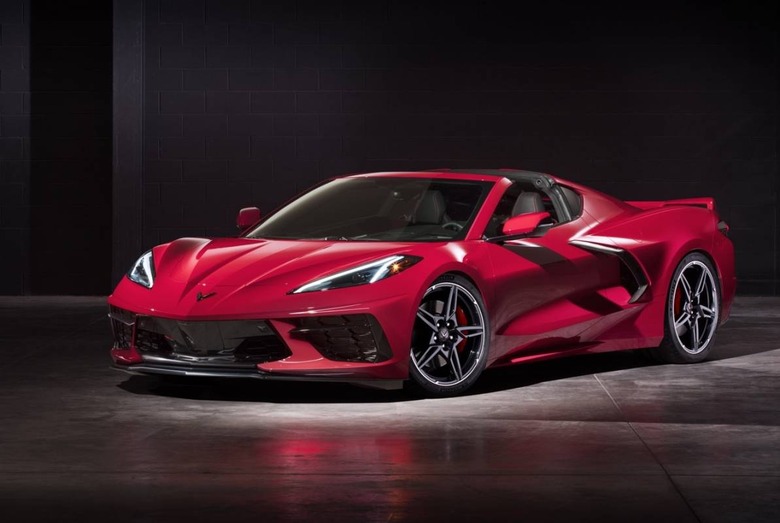 Chevy undoubtedly has more iterations of the 2020 Corvette nearly ready and waiting in the wings. We've already heard of a folding-top convertible version of the Stingray, for example, and the lure of even more aggressively chasing Porsche and Mercedes-Benz with increasingly powerful variants would be tempting to resist. Still, with GM promising broad electrification, the Corvette is unlikely to escape from that push – and, given the potential benefits from introducing some EV power to the car, that should be welcome news for 'Vette enthusiasts.