A Fortnite Mobile message from your teacher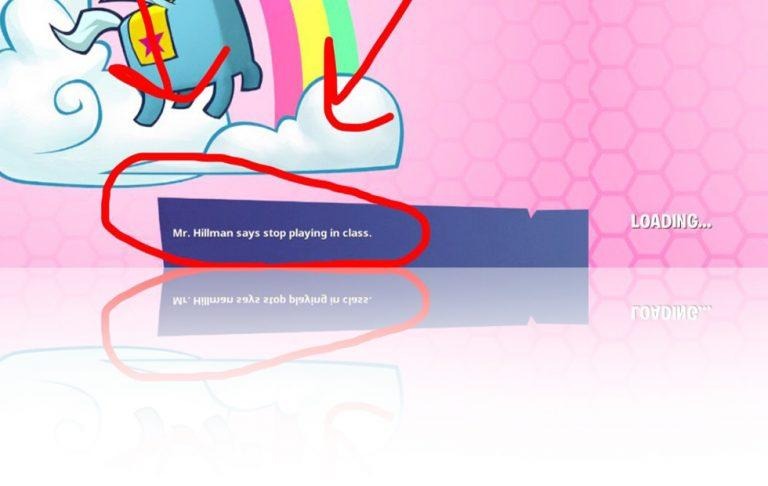 If your teacher goes by the name Mr Hillman and you're a big fan of Fortnite mobile, you're in trouble. At least, you're in a cheeky bit of trouble. The trouble you're in has to do with a certain Mr Hillman's intrepid moves toward messing with his students – students that seem to be more than a little bit addicted to playing Fortnite mobile at the least appropriate times of the day.
"First, I love your game. My friends from college and I play pretty much every night," said Mr Hillman in the Fortnite subreddit on Reddit in late March. "One problem, since mobile came out my students won't stop playing in class." The thread has since disappeared. In that thread, Mr Hillman made a request of the developers of the game – those developers who most certainly peruse the threads posted to the subreddit at hand.
Fortnite, Paragon, and BattleBreakers Community Manager for Epic Games K.L. Smith delivered the goods. "Mr. Hillman says stop playing in class" says one random loading screen in the game as of March 30th, 2018. No word yet on whether this particular screen has appeared for Mr. Hillman's class specifically. More than likely it has.
It's become readily apparent that both Fortnite and PUBG mobile games have become so exceedingly popular that they're known issues at schools across the United States. Issues, I mean, in that they're causing students to forget that they're in school TO LEARN, YOUNG ONE. Both games are in the top 10 downloaded games in Google Play and/or the Apple App Store for iPhone and iPad.
There's little in the way of competition for PUBG on Android at the moment, as Fortnite only works on iOS – but that'll change in around 3-5 months. Summertime, as it were – June, July, August – something like that. Meanwhile the Fortnite iOS build is out for all players as of this week – no invites required. Time for even MORE trouble than teachers were experiencing before – hooray!