A Dozen Sliders hands-on: Pong-like gaming controllers go retro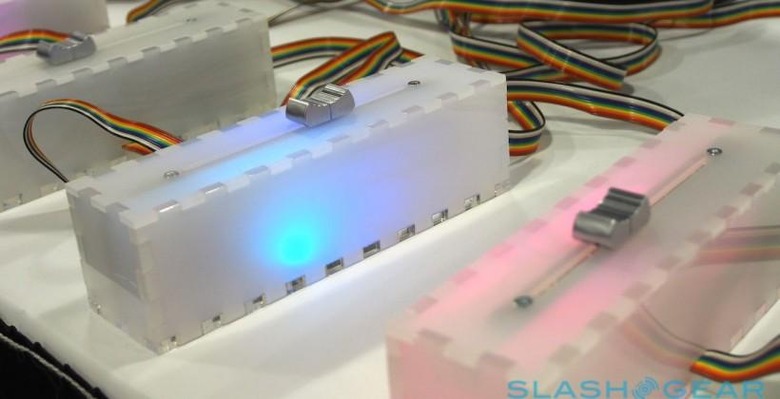 The innovation being displayed this week at GDC 2014 is not limited to software. Devices like "A Dozen Sliders" are lighting up the halls of the Moscone Center with odd takes on games we've not seen for ages. Remember the first controller for Pong? It's back – sort of, in a very, very different vision for the bi-directional communication control ecosystem.
Created by designer Robin Baumgarten, this set of controller works with local multiplayer games first and foremost. Each slider you see here is touch-sensitive and works with LEDs under the surface. Each controller is also fully motor actuated.
Each of the minigames you see here are being controlled entirely by A Dozen Sliders, and each game has its own unique set of abilities based on each slider. One game pushes you forward in space with a slide up, while another requires "high-speed stick-wiggling" for powering your avatar up to fire.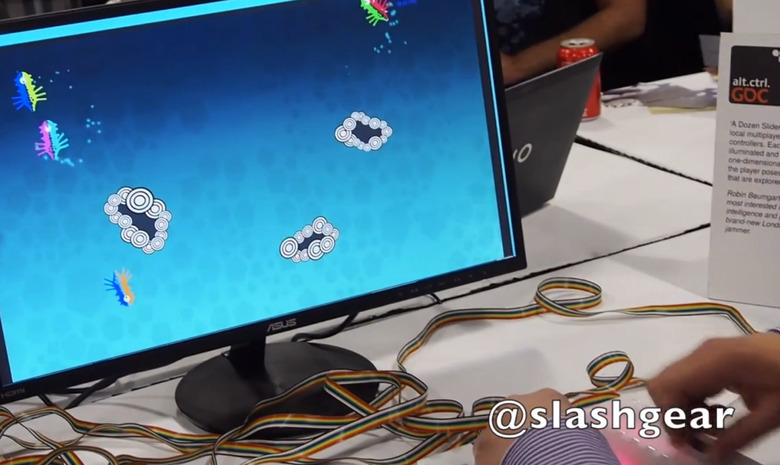 This is an experiment in constraint, as it were, rather than expanding the control you've got over your game. In this we're seeing minimalism take hold once more.
We'll be watching Baumgarten as he continues to innovate from his London-based Indie gaming home. He'll be bringing more fun to the world through his new London Game Space and will be appearing again soon with more gaming controller excellence.