This Cute Home Robot Is Like A Disney Character Come To Life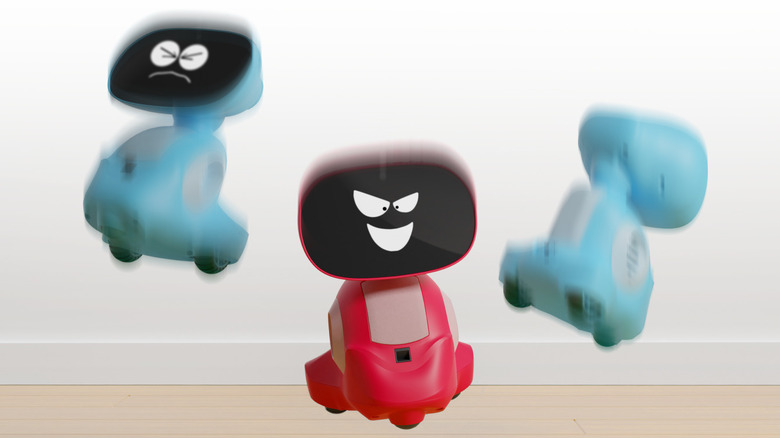 Miko
Over the past few years, we've seen a number of robots with artificial intelligence designed for kids introduced, including everything from a robotic unicorn to a robot that helps kids avoid road accidents. Counted among those robots is Miko 3, a popular model designed for kids ages 5 to 10 years old that was first launched in 2017 with a number of features, including the ability to express emotions and adapt to its user over time. The company behind the product, Miko, was founded in 2015 and specializes in artificial intelligence, robotics, and the internet of things.
Miko 3 is not just any ordinary kid's toy — it can dance, tell stories, answer your kid's questions, and make calls just like a smartphone. It's cute, too! Better yet, your kid can use the robot to access videos, songs, puzzles, and games. Now the company behind it has announced that it's bringing Disney characters to the Miko 3, expanding its library of content to include popular characters from a number of movies.
Miko is collaborating with Disney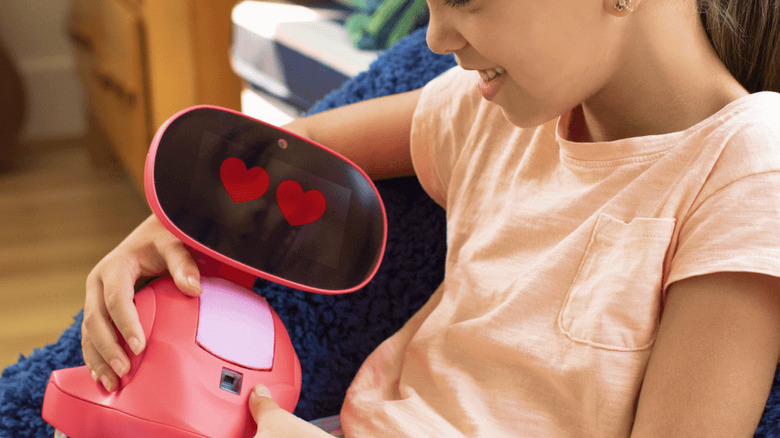 Miko
In a press release, the robotics company revealed it's collaborating with Disney and Pixar to bring popular Disney animation characters in its Miko 3 robot in the form of read-along stories and audiobooks. Some of the popular Disney stories now available on the robot include "The Lion King," "Moana," "Zootopia," "Coco," "Tangled," "Toy Story," "Ratatouille," and "Frozen". Sneh Vaswani, the co-founder and CEO of Miko, said in the statement, "Miko is thrilled to be the first robotics platform to have such an innovative collaboration with Disney, and we look forward to raising the benchmark for kids engagement together."
The Disney content can be accessed through the Disney app featured on the Miko 3 robot. Besides watching the animated stories, kids can listen to audiobooks and read animated stories on the robot's touchscreen. Some of the Disney content is available for free, but if you want unlimited access, you'll have to pay for the Miko Max subscription — it will cost you $99 per year or $49 per quarter. Perhaps making that fee a bit more tolerable, subscribers will also get access to KidloLand, Cosmic Kids, Paramount, Dreamykid, Kidoodle.TV, Tiny Tusks, Da Vinci Kids, and other popular apps for children. The Miko 3 robot for kids is priced at $299.