The Reason Why Lamborghini Won't Build A New Miura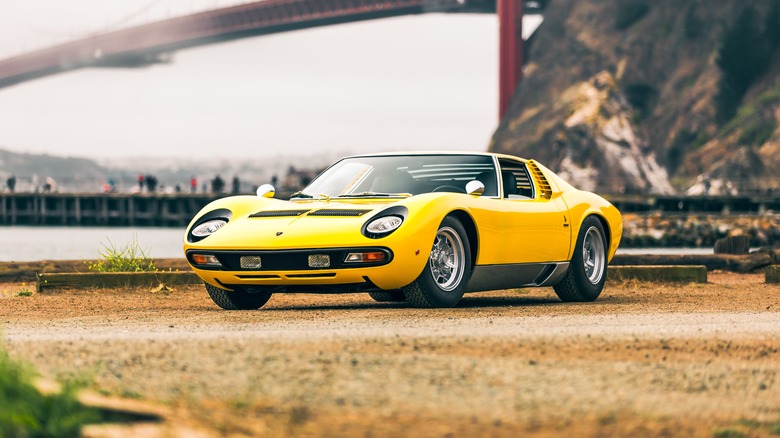 Brandon Woyshnis/Shutterstock
Last year, Lamborghini unveiled the second iteration of the iconic Countach. It featured some of the same striking angular design cues that made the original car so eye-catching way back in the 1970s and 80s. Dubbed the Countach LPI 800-4, it featured a rear-mounted V12 paired with a hybrid system putting out over 800 horsepower. It was limited to 112 units, according to a Lamborghini press release. To the cynics, the new Countach is an Aventador with a body kit. For the nostalgic, it's a fresh take on one of the wildest supercars ever made. 
Regardless of public opinion, the Countach LPI 800-4 sold out basically immediately after releasing last year, according to Top Gear. You can't help but imagine what a modernized Diablo or Miura would look like. 
Despite the success, don't get your hopes up for a reimagined Lamborghini Miura, or any Lamborghini design for that matter. The automaker says they are only looking towards the future now. 
Lamborghini's future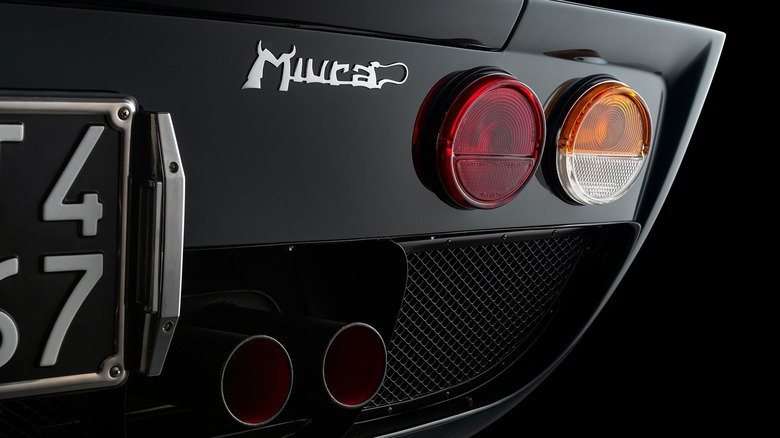 classic topcar/Shutterstock
In an interview with Road and Track, Lamborghini CEO Stephan Winkelmann told the magazine that the Italian supercar maker is done with retro designs. Lamborghini will focus only on the future now. That's about as clear as it gets. 
Much like every other modern automaker, Lamborghini will spend much of their time and money on EV development. 
It's unfortunate that Lamborghini won't make Miura 2: Electric Boogaloo. It's not all bad news. Lamborghini fans can be excited for the future of the company. EVs like the Tesla Model S P100D prove that EVs can play with the supercar big boys when it comes to sheer speed. The same factory that made the gorgeous Miura or the downright crazy Countach will likely have no issue making an EV that makes waves in the automotive world. 
Whatever EV Lamborghini comes up with in the future, there's no doubt it will be as revolutionary as the Miura was back in 1969.