Galaxy Z Fold 4 And Galaxy Z Flip 4 Take Big Steps Toward Sustainability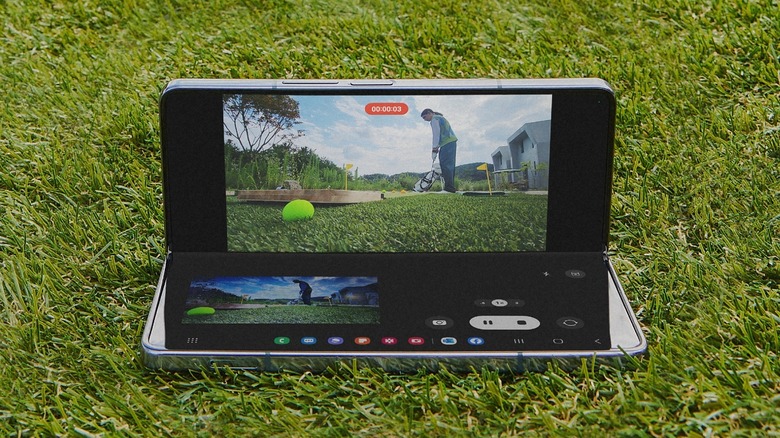 Samsung
The arrival of Samsung's newest foldable phones was met with mild excitement and cautious optimism over what seem to be more refined versions of their predecessors. In terms of outward appearances, the Galaxy Z Fold 4 and Galaxy Z Flip 4 don't look like upgrades, except for minor improvements in their designs that mark them as different from last year's models. Of course, the devil is in the details, and not just because of the better hardware that the two are packing inside. Samsung has been working diligently to improve its status in the eyes of sustainability advocates, and today's announcements include not only new devices that will litter the market but also an assurance that these devices won't have quite the same impact on the environment as their ancestors.
Sustainability has become a big focus and buzzword among consumer electronics companies. Whether it's a sincere change of heart or just a marketing strategy, manufacturers are at least more conscious of how their businesses can do long-term harm to the planet or, conversely, help it recover. As one of the biggest smartphone makers, Samsung has an equally big share of the blame and the responsibility — and, fortunately, it has been taking steps to correct its course.
Around this time last year, the company announced a new initiative that would guide its path in the next few years toward more sustainable practices and materials. Some parts of this initiative, such as upcycling, have been around for quite a while, while the use of recycled plastics is relatively new. With its new products, Samsung is renewing its commitment to sustainability and has shared an update on how the new foldable phones are reducing their impact on the environment.
Plastic made from old fishing nets is just the start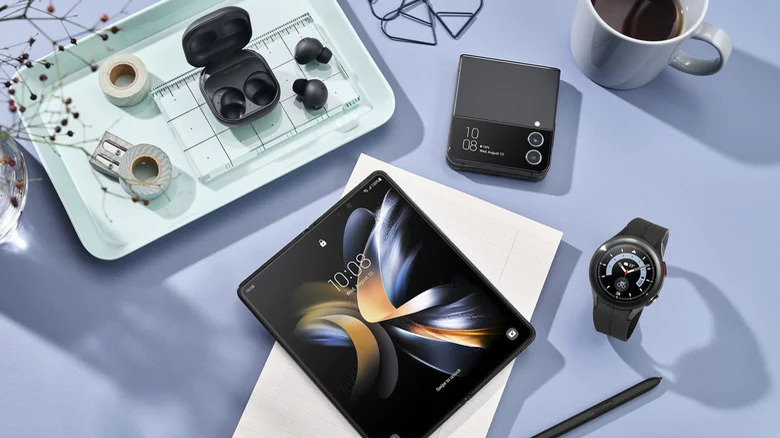 Samsung
The Galaxy S22 released earlier this year was the first to use plastics made from recycled fishing nets, and it is continuing that practice with both the new Galaxy Z foldable phones and also the Galaxy Buds 2 Pro. In fact, there are now 11 Galaxy devices that make use of this recycled material, according to the company, including the Galaxy Book 2 Pro and the Galaxy Tab S8 series. The new Galaxy Buds 2 Pro, in particular, is said to be 90% made with recycled materials, which is relatively easier to achieve thanks to its small size.
Samsung has been trying to improve its packaging for phones as well, not just by shrinking them but also by using more sustainable materials. The paper used in Galaxy phone boxes is now 100% recycled paper, and the company is looking for ways to eventually eliminate single-use plastics from packaging completely. That said, reducing the size of the phone's boxes shouldn't be downplayed, as they can have massive benefits in improving shipping efficiency and reducing carbon emissions in the long run.
All smartphones eventually die or, at least, become unusable for daily use. That doesn't mean they're completely dead, though, and parts of the phone or the whole device can be reused for a different purpose. Samsung's Galaxy Upcycling at Home tries to do that with unused or outdated Galaxy devices, turning them into smart home monitors or even diagnostic equipment. How that will apply to unconventional phones like the Galaxy Z Fold 4 and Galaxy Z Flip 4 is still unknown at this point, but it's still good to know that they can have a new home long after they have served their purpose.