Samsung's Galaxy Buds 2 Pro Don't Mess With A Good Formula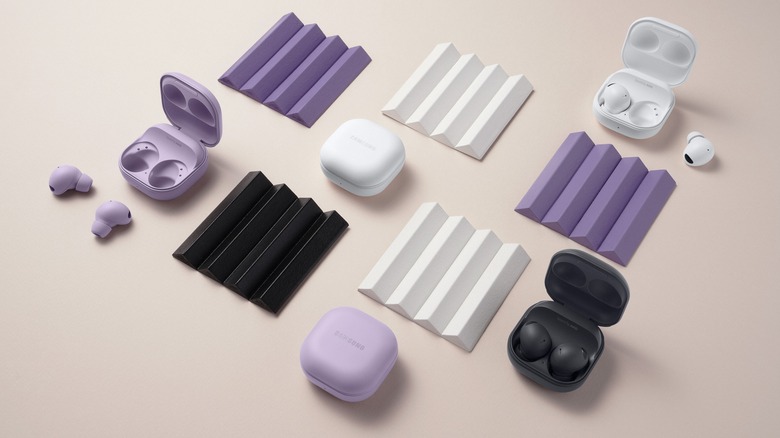 Samsung
Samsung has announced its latest set of earbuds, the Galaxy Buds 2 Pro. The audio device sits at the high-end of one of Samsung's product lines. The company's original Buds Pro headphones were launched in direct competition with Apple's Airpod Pro earbuds. They are priced in a similar bracket and come with similar features. A leak from reliable Apple analyst Ming-Chi Kuo has suggested the Airpod Pro 2 earbuds are going to be released in September or October, so this announcement and the release date that follows it gives Samsung a chance to get the first punch in.
Samsung's Galaxy Buds 2 Pro is a newer version of its Galaxy Buds Pro, which came out early last year. The new earbuds shouldn't be confused with the similarly named Samsung Galaxy Buds 2, which were released several months later. The original Galaxy Buds Pro got a lot right; it offered a long battery life, functional ANC, and most importantly for a set of earbuds, the quality of sound produced was very good. Samsung says its new earbuds will retail for $229.99, which is slightly more expensive than its sub-$200 predecessors. So are you going to get much for the extra $30? Or is the upgrade not worth a 15% price hike?
An improvement on a solid product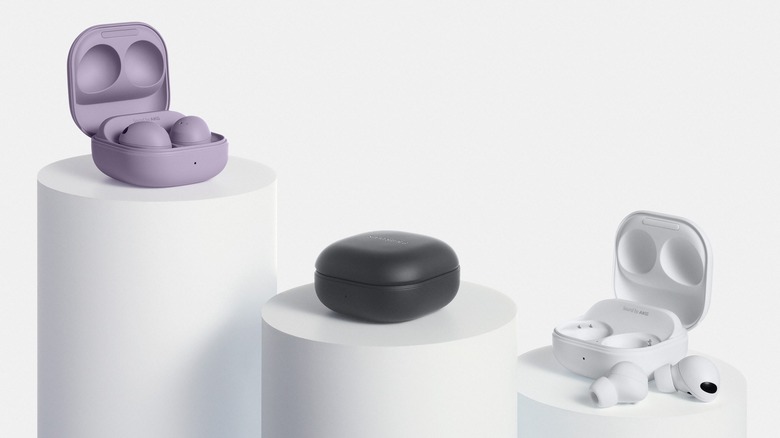 Samsung
The most noticeable feature of the Samsung Galaxy Buds 2 Pro is the form factor. Samsung's "new, compact design" is 15% smaller than the original Galaxy Buds. However, the decrease in size does not mean an increased chance of losing an earbud, as Samsung claims it has engineered the buds in a way that decreases rotation. Producing the sound is a combination of the high-dynamic range Hi-Fi 24bit Audio, a new coaxial 2-way speaker, and Samsung's seamless codec. The Korean company claims the audio tech will make the sounds produced by its new earbuds richer than ever.
Hardware aside, the buds will also benefit from Samsung's range of technologies. This includes the Autoswitch system which allows users to switch their hearing gear between devices with the tap of a finger, and SmartThings Find which lets you locate your lost devices anywhere in the world. The new earbuds' color range is designed to complement the new range of phones Samsung also announced today. The "soft and neutral hues" on offer are described as Graphite, White, and Bora Purple.
Pre-orders for the Galaxy Buds 2 Pro start on August 10, and the company is offering several deals to tempt in early birds. Customers who place a pre-order with the company will receive a free wireless charger. Other deals can be stacked on top of this one, including a trade-in offer which can knock as much as $75 off the retail price, and $30 in Samsung Credit. Those not wishing to pre-order can find the Samsung Buds 2 Pro in stores from August 26.