AirPods Pro 2 May Have A Release Date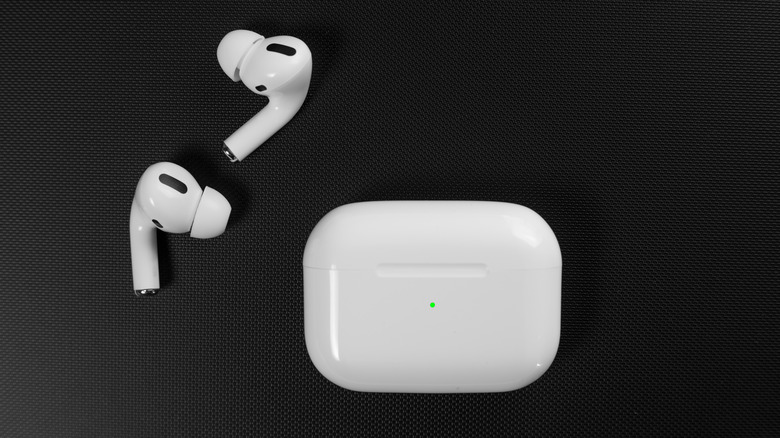 Ivan_Shenets/Shutterstock
Apple's AirPods Pro wireless earbuds have been around since 2019 for $249, which is a steep premium over the $179 you'd shell out for any AirPods. The price tag isn't just for show; active noise canceling features and built-in ear tips set the Pro model apart. That said, rumors have been floating around about an upcoming successor, tentatively called AirPods Pro 2. This has been the case since Bloomberg's Mark Gurman reported on such a device all the way back in May 2021.
Now, it's beginning to sound like a fully-realized AirPods Pro 2 is much closer to fruition, which makes sense given that it was initially rumored to arrive sometime in 2022. There's no confirmation from Apple that "AirPods Pro 2" will be the device's actual name, but according to both Apple analyst Ming-Chi Kuo and aforementioned reporter Mark Gurman via Apple Insider, it's looking increasingly likely that the second edition of Apple's AirPod Pro earbuds is coming alongside the rest of Apple's fall product lineup in 2022.
Both analysts have a history of being correct when making predictions about upcoming Apple technology. Many, but not all, of their other predictions have come true in the past. Most recently, Mark Gurman accurately predicted the new Apple Mac Studio Display that was released on March 8, 2022. Around the same window of time, Ming-Chi Kuo's predictions about the iPhone SE 3 also largely came true, though it's missing mmWave 5G, which was originally part of Kuo's report.
What we know about Apple AirPods Pro 2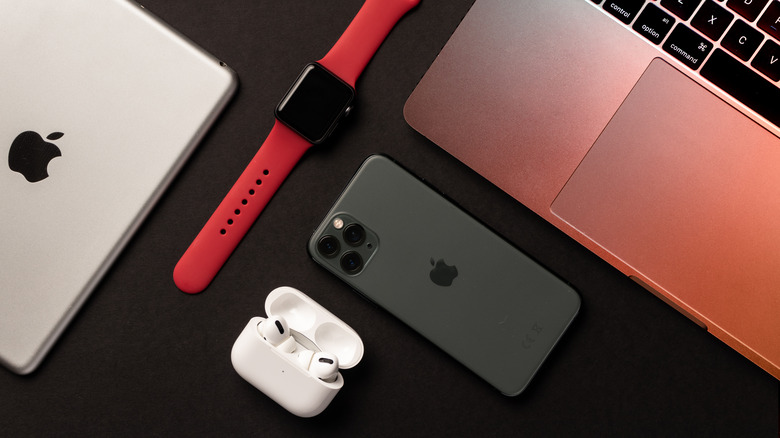 Shahid Jamil/Shutterstock
As with any unannounced Apple product, exact details are slim with regard to what will be arriving with the new device. It's very likely that we will indeed see an official announcement of AirPods Pro 2 (or something like it) this coming September or October 2022, at which point more details will become known. However, we do have reason to expect a few specific things from the next generation of AirPods Pro.
Back in February 2022, we explored a few possible features that could arrive in the AirPods Pro 2, simply based on what's been rumored relative to what competitors have already been doing. For instance, there's a good reason to believe that the AirPods Pro 2 will be stemless, given that Mark Gurman has painted them as "the most compact" AirPods yet, and since the Samsung Galaxy Buds Pro are already stemless, it makes sense that the AirPods Pro 2 would be stemless as well.
Furthermore, Ming-Chi Kuo has pointed to a high likelihood of AirPods Pro 2 being compatible with lossless quality audio, which subsequently points to the presence of Bluetooth 5. Active noise canceling is arguably one of the marquee features of the current AirPods Pro, and it already lets you tune in or out of your surroundings, but Pro 2 could take this further with voice commands. There is still no clear plan for Apple to develop a successor to its relatively expensive ($529) AirPods Max over-ear headphones.