Nothing Phone (1) Lite Rumor Doesn't Make Sense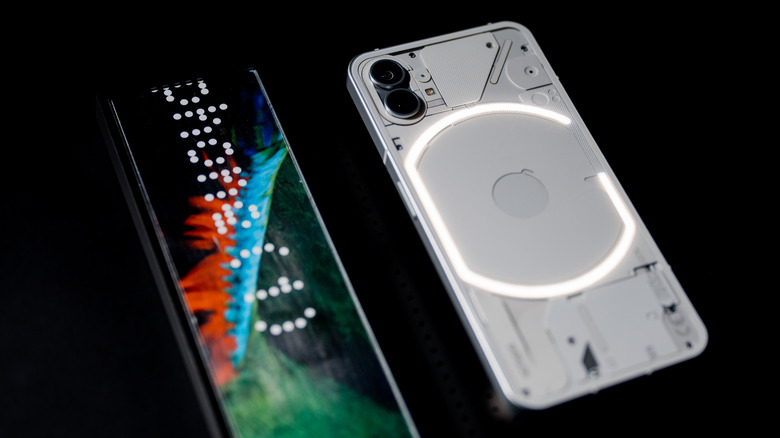 Getty Images/Getty Images
After a nearly endless series of rumors and debates, Nothing finally launched its much-hyped first smartphone. Reviews of the Phone (1) have been mixed but generally positive, citing its rather gimmicky Glyph notification system and the balance of price and features as its biggest selling points. There has been, of course, plenty of criticism, too, enough for some people to wait with anticipation for the Phone (2) model, though that won't arrive until next year. In the meantime, however, it seems there is word that Nothing is planning something of an intermission to break that lull, but the idea and possible implementation of what could be a so-called Lite Phone (1) just doesn't make sense for such a young brand.
As far as hardware and pricing go, the Nothing Phone (1) is what many would probably call a mid-range phone. Lately, however, it has been more difficult to categorize phones into distinct boxes because of their more fluid features and specs. That's especially true of the Phone (1), which is meant to actually break from tradition and be a rebel that will show the rest of the industry how things can be done with minimal expenses and waste.
The Nothing Phone (1) has generally been regarded as a well-balanced handset for its price, but it has a few highlights that really set it apart from the crowd. Its distinctive design, which includes a transparent back and Glyph UI, immediately attracts attention. Its custom Snapdragon 778G+ chipset also puts it ahead with well-rounded performance and wireless charging. It's hard to imagine taking away any of these without drastically changing what the Phone (1) is, but that is what Nothing is allegedly doing.
Nothing Phone (1) variant rumored to ditch key features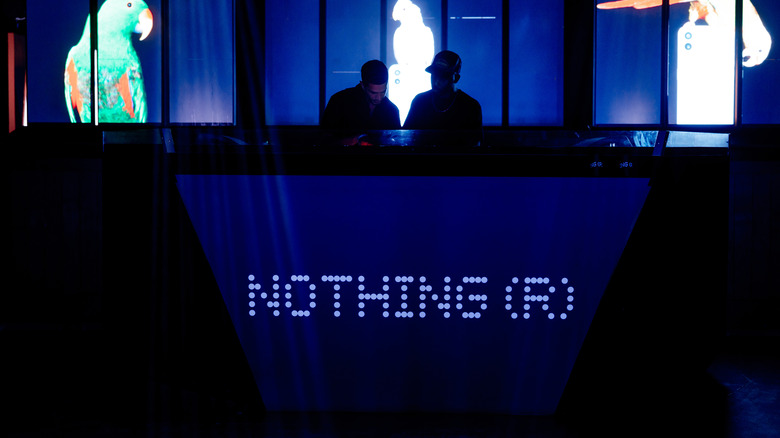 Getty Images/Getty Images
A report from The Mobile Indian claims that a Lite version of the Phone (1) is already in the works, with an alleged launch in India slated for October (via Android Police). That might not be too much of a surprise, even if Nothing is too young to be launching a mid-release phone already, but it's the implications of what this more affordable version will supposedly have that raise doubts. In other words, the Nothing Phone (1) Lite could end up having nothing to it except the brand's name.
The leak claims that most of the Phone (1)'s specs will actually be carried over to the Phone (1) Lite. That reportedly includes some of the good parts, like the 120Hz display, dual 50MP cameras, and the Snapdragon 778G+ processor. Of course, some things have to be sacrificed for a lower price point, and the report says that the Glyph UI and wireless charging capability won't make the cut.
These are understandable compromises when it comes to paring things down to their bare essentials, but it also doesn't make sense from a branding perspective. Nothing took great pains to get Qualcomm to make a variant of a Snapdragon 700 chipset that not only performed well but also supported wireless charging. The Glyph UI is also iconic of Nothing and its Phone (1), even if some just consider it to be a gimmick. Without these features, a Nothing Phone (1) Lite wouldn't have much to offer, and Nothing's brand might not be that strong yet to become the determining factor.