Logitech G Aurora Collection Serves Up PC Gaming Accessories For The Rest Of Us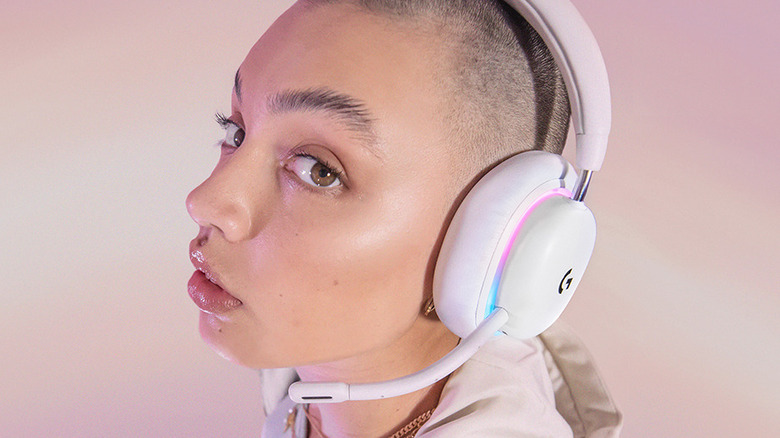 Logitech
There is no denying that the global gaming market — which at one point in time was largely male-dominated — has taken giant leaps toward becoming more inclusive of women. Thanks to a 2020 survey by Google and Niko Partners, we now know that women constitute 48% of all gamers in the U.S. alone. Asia — which by far is the largest gaming market on the planet with 48% of all global revenue — had an estimated 346 million female gamers as of 2017, almost equal to the entire population of the United States.
In a little over three years since then, that figure has jumped to more than 500 million — an addition of 154 million women. Clearly, the numbers and the growth potential for companies focused on female gamers seem to be enormous. However, despite beginning to understand the rapidly changing demography of their consumers, most gaming companies have not been very quick in making their platforms and resources gender inclusive. While there have been attempts at celebrating women in gaming, many of these campaigns restrict these celebrations to Women's Day PR exercises. Clearly, a lot more needs to be done.
Logitech appears to have noted the rise of women in gaming and has finally decided to do something about it. To make its products more gender inclusive, Logitech's gaming wing Logitech G today announced the launch of its new Aurora Collection — a set of gender-inclusive gaming accessories that the company says will address the needs of women gamers and anyone who is "looking for a playful design and curated experience."
What's included in the Logitech G Aurora Collection?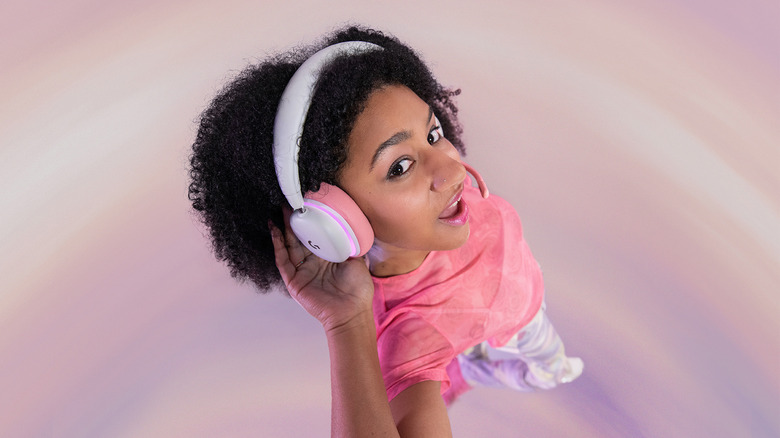 Logitech
Logitech's Aurora Collection primarily consists of five new Logitech products that have been designed from the ground up to be gender inclusive. The newly introduced products include the Logitech G735 Wireless Gaming headset, the G715 and G713 mechanical gaming keyboards, and the G705 Wireless Gaming Mouse. The fifth product is a revamped variant of the popular Blue Yeti USB microphone in two new colorways. In addition to these, Logitech also launched a set of eight accessories that would appeal to a wider audience. These new accessories include a cloud-shaped palm rest, a heart-shaped carrying case, earpads, boom mics, and mouse pads with fresh designs.
The G735 Wireless Gaming headset comes in a White Mist color option; it features RGB lighting support as well as advanced features like on-ear dual audio mixing and Blue Voice microphone technology that lets users modulate the player's voice directly from the headset. The G735 has also been designed to fit better on people who have smaller head sizes. The model has a claimed 56-hour battery life and features Logitech's proprietary Lightspeed wireless technology and support for Bluetooth. The Logitech G735 will set users back by $229.99.
Logitech G713 and G715 keyboards, G705 wireless mouse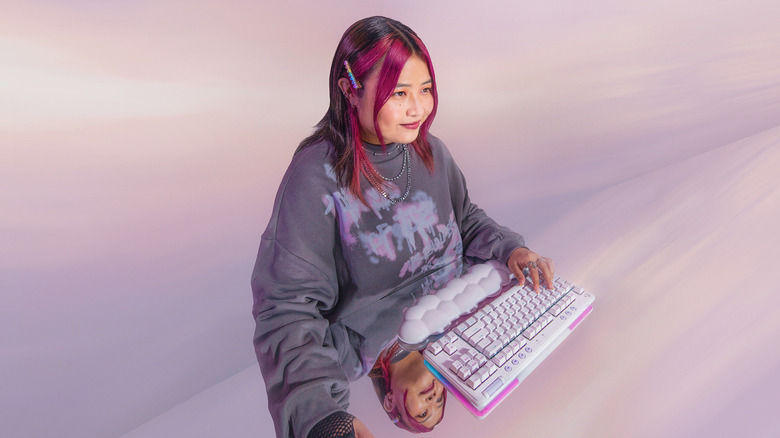 Logitech
The G715 and G713 mechanical gaming keyboards are very similar to each other, with the key difference between the two being the fact that the G713 is a wired keyboard while the G715 is wireless only. Both these keyboards boast a tenkeyless layout with mechanical GX switches. The G715 supports Logitech's Lightspeed wireless technology and lets users connect the keyboard to a compatible accessory. Both keyboards also offer Lightsync RGB support with four Play Mood animations. While the G713 will retail for $169.99, the G715 will be pricier by $30 with a cost of $199.99.
The Logitech G705 wireless mouse has been built from the ground up for people who have smaller palms. At just under 3 ounces, it is light enough to be easily carried around. Like its wireless keyboard sibling (the Logitech G715), this mouse also supports Logitech's Lightspeed wireless technology as well as Lightsync RGB. In addition to these, the Logitech G705 mouse also features six programmable buttons and claims a battery life of over 40 hours with the lighting on. The G705 wireless mouse will be priced at $99.99.
In addition to these core Aurora Collection products, Logitech said it is launching its existing Blue Yeti Microphone in two additional color options: Pink Dawn and White Mist. Mechanically, this product is similar to the original Blue Yeti microphone and has been priced at $129.99.