Blue Yeti X microphone features real-time LED metering and smart knob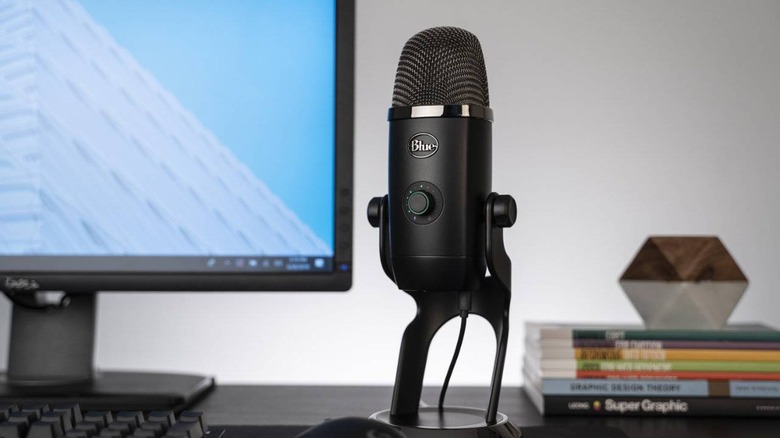 Audio company Blue has introduced its latest Yeti microphone, the Yeti X. This model, as with many before it, is designed for podcasting and other voice content, such as streaming. One of the microphone's most notable features is the inclusion of an LED meter that provides real-time visual feedback on the user's voice levels. In addition to using the microphone with software, users can adjust certain primary functions using a 'smart knob.'
Blue offers a number of microphones that have proven popular with streamers and podcasters, enabling them to offer higher-end audio quality than what is possible with the average headset or earbuds microphone.
Though professionals often have audio software running in real-time during the recording process, there may be circumstances where they aren't able to regularly monitor it. Game streamers, for example, can't pause in the middle of gameplay to verify that their audio levels are still good. That's where the built-in 11-segment red-to-green LED metering indicators come in.
The four-capsule condenser array microphone's smart knob likewise enables users to rapidly adjust key functions without pulling up software, offering the type of rapid and readily available adjustments that streamers and live podcasters would find useful.
The Yeti X USB microphone features Blue VO!CE audio software support and plug-and-play connectivity with Mac and PC. The software provides access to various effects and audio tools, including presets for things like female and male voices, vintage audio, broadcasting, and more. The Blue Yeti X will be available starting in October for $169.99 USD.