Netflix And Microsoft Team Up For An Ad-Supported Streaming Tier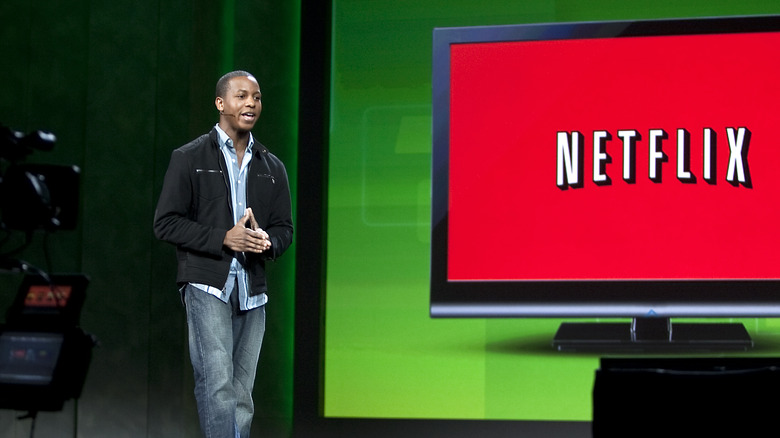 Bloomberg/Getty Images
By now, streaming services and subscription systems have pretty much become the de facto business models in many industries. This is true not only for the usual culprits like video and music, but also for games and even software. Subscription plans may be a common strategy for delivering content, but it isn't something that everyone agrees with, let alone is able to afford. Monthly fees might seem small in isolation, but they do add up over time. When it comes to music streaming, several services have a free tier that comes with a few compromises in exchange for access. After so many years, it seems that Netflix is finally giving in to that trend, and it has picked a surprising partner for its ad-supported subscription plan.
It's really no secret by now that Netflix is looking into offering a much cheaper subscription plan, and it might actually be saying free. The video streaming giant revealed its plans way back in April, but details were virtually nonexistent at that time. All that's certain at this point is the tier will include a feature viewers love to hate: advertisements.
Ads that interrupt experiences are nothing new, and most of the time they're used by free services in order to make a profit without requiring users to pay. On the flip side, many of these services also offer a way to get rid of ads, often by paying a recurring fee. At this point, however, Netflix hasn't confirmed that its ad-supported tier will be free, only that it will be cheaper than its regular $10 per month basic subscription. That said, if this tier is anything but free, it will most likely fail to attract new subscribers.
Microsoft is a key player in Netflix's ads plan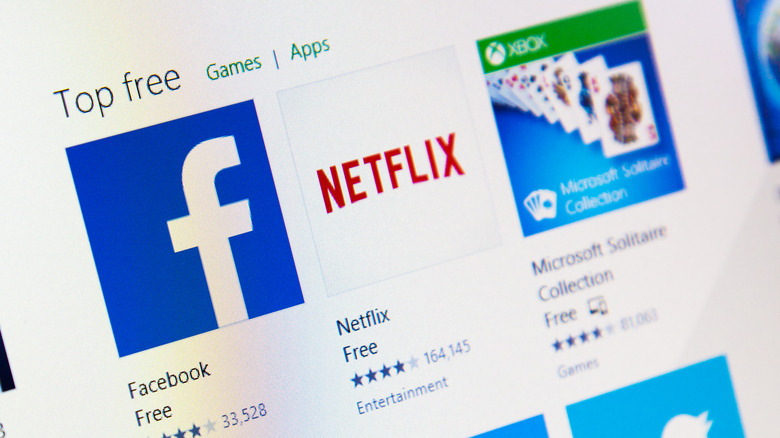 George Dolgikh/Shutterstock
Today's announcement is a bit curious and slightly surprising in that few probably expected Microsoft would have a role to play in Netflix's new business strategy. Microsoft is best known for its desktop software and its Azure cloud services, and the latter sounds like a fit for Netflix. However, the streaming company already uses AWS for all its cloud needs, and its partnership with Microsoft focuses on the part of the software giant that few probably even know about.
Microsoft will be Netflix's official and exclusive ad platform, which basically means it will be powering the upcoming ad-supported tier. Any and all ads you'll see on Netflix will come from Microsoft's platform only, giving marketers and advertisers a new audience to tap into. Given the prevalence of Netflix's brand, it's definitely no small matter, and it could effectively raise the profile of Microsoft's ad platform.
The implications of this Microsoft-run advertising system are still unknown at this point. Microsoft boasts about its approach to privacy, though it doesn't have a clean track record. More importantly, it raises the question of whether this partnership will run afoul of Google and Apple, considering these two have their own rules when it comes to ads. Even Netflix admits that it's still in the very early stages, so we expect to hear more details in the months to come.