Sega Genesis Mini 2 US Release Date Confirmed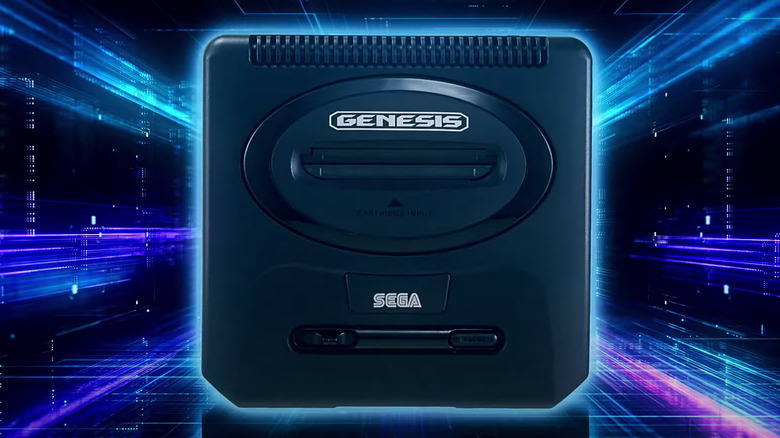 Sega/YouTube
We may receive a commission on purchases made from links.
Sega has confirmed the U.S. release date for its Genesis Mini 2. The compact console's appearance is based on the second version of the Sega Genesis — called the Sega Mega Drive II in Europe — that was released in 1993. The release is a follow-on to 2019's Sega Genesis Mini, which launched with 42 games pre-loaded. The original Genesis Mini's games list included classics from the era like "Castlevania: Bloodlines," "Sonic the Hedgehog," "Altered Beast," "Streets of Rage II," and "Road Rash II." 
Its successor promises to boost the number of included games to more than 50 and include titles from Sega's CD era. The included games are also part of a "brand-new" lineup, according to the company, so fans shouldn't worry about overlap with their previous Genesis Mini if they're on the fence about buying both devices. There is also what Sega says is a previously unreleased game included in the package, though details on exactly what game this is and why it never made it to store shelves in the early '90s are yet to emerge.
Mini versions of classic consoles have surged in popularity over recent years. The small devices usually look like a small version of the classic console they are emulating and tend to come with various popular pre-loaded games. Nintendo kicked off the craze with the NES and SNES classic, and Sony soon followed suit with the PlayStation Classic.
Release confirmed following big Amazon leak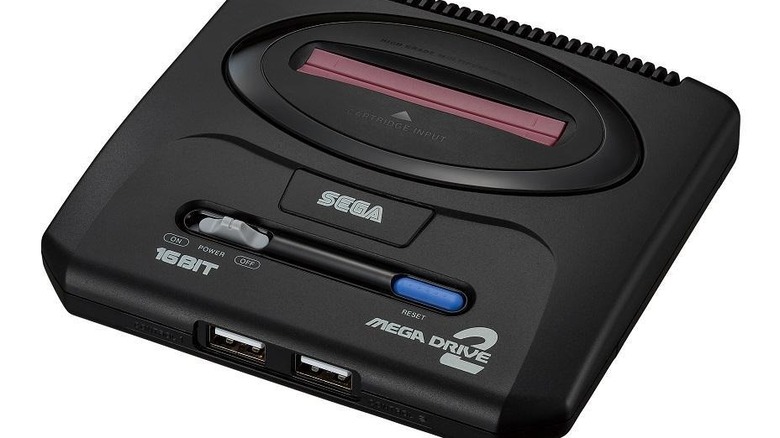 Sega
The release was confirmed around an hour after retail giant Amazon leaked the console's release date (via Ars Technica). It isn't the first time Amazon has accidentally revealed product details in recent weeks; the company may have also prematurely released the Nothing Phone's European prices in late June. Sega Japan has confirmed the Genesis Mini 2 is an Amazon exclusive, and pre-orders can be placed now. The console's North American release date of October 27, 2022, is just one of the many details Sega Japan has confirmed on the Genesis Mini 2's website. One important thing to note is that pre-orders only seem to be available for an import version of the console from Amazon Japan's website.
The device will ship with a six-button control pad, though the controllers that came with the original Sega Genesis Mini 2 will also be compatible. In terms of connectivity, the device will have an HDMI port, and an HDMI cable is included in the box along with a USB power adapter and a power cord. Graphically, the Sega Genesis Mini 2 is a 16-bit console just like the original. In terms of audio, the console boasts a "built-in digital sound and stereo music synthesizer." Confirmed titles on the new mini console include "Sonic CD," "Bonanza Brothers," "Splatterhouse 2," "Virtua Racing," and "Shining Force CD."