Why You Should Be Using An Antivirus App On Your Android Phone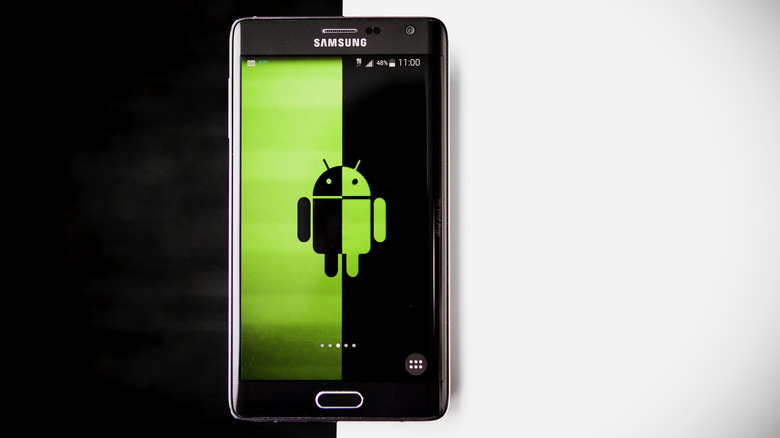 Bloomberg/Getty Images
Over the years, Android phones have become an essential part of our daily routine. You use your smartphone to stay in touch with your friends and family, you use it to navigate your professional life, and at the end of the day, you use it to blow off some steam by watching Netflix or playing your favorite video game. As you go about your day, you are, through no fault of yours, providing a lot of personal information to your smartphone, including your email address, which could be linked with other services, your address, bank account details, and other sensitive information that should not be shared with others. However, in a time when the cases of cyberattacks are increasing rapidly, users need to be extra cautious. 
To protect your personal information, Google takes several measures, such as Google Play Protect, which scans all the downloaded apps for viruses and malware. Additionally, it provides regular security updates to fix any software vulnerabilities. But is it enough? Given that your Android phone is a house full of information, you should do everything to keep it safe. However, by not taking the required measures, you are giving the intruders and bad actors a chance to sneak into your phone and access all your personal information.
Why is Android more vulnerable to viruses?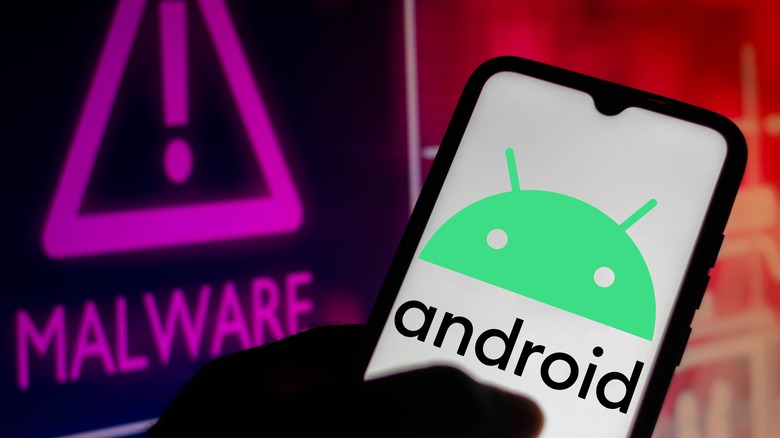 rafapress/Shutterstock
Many factors determine the overall security of a phone, its operating system being one of them. While Google provides several defensive systems that protect an Android smartphone from viruses and malware, Android is not entirely immune to viruses primarily because it runs on open-source code. Hence, Android's source code is freely available to both app developers and hackers, making it easy to design an app for malicious purposes. In contrast, Apple's iOS is a closed-source operating system, making it less prone to malware. However, cases of iOS vulnerabilities being exploited by bad actors are also on the rise. 
Apart from the open-source code, Android also allows you to download and install third-party apps and APKs from outside the Google Play Store, which makes it more vulnerable to viruses. While browsing the internet on any given day, you'll likely find an array of illegitimate links and ads that offer downloads and installations of video games, songs, or apps. Although the links that redirect you to Google Play Store are safe, the ones that look suspicious can be from malicious third-party developers. In addition, several smartphone companies add a custom UI over stock Android, making it difficult for Google to provide the securest version of the OS (via Avast). If you download files from Google Play Store, you should stay clear of any virus or malware, but just in case, having an extra layer of security always helps.  
How does an antivirus app protects your data?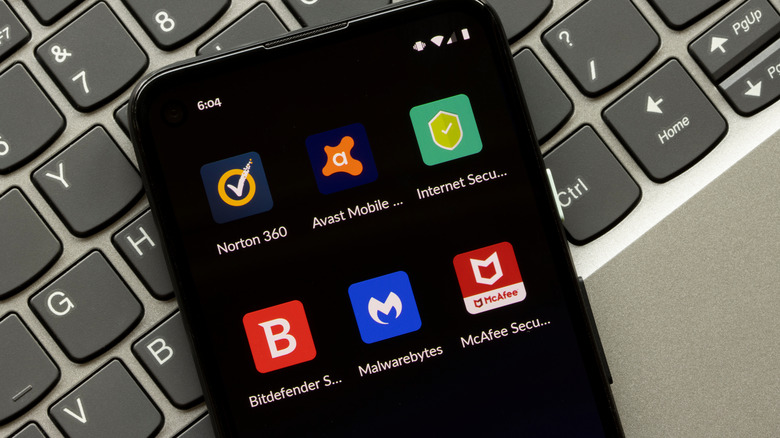 Tada Images/Shutterstock
Android users risk everything on their smartphones by allowing downloads from untrusted sources, including their personal information, contacts, bank accounts, fingerprints, and saved passwords. Certain viruses can transfer control of your device to hackers, giving them access to several system resources. Further bad actors use highly sophisticated techniques to compromise devices, including infected email attachments, embedded links on WhatsApp or other messaging apps, and promoting malicious websites. Hence, installing an antivirus app on your Android phone is wise.
Antivirus apps such as AVG and Kaspersky provide real-time protection against potential threats. Once you install either of these apps, they start scanning all the apps and files on your Android device, searching for malware, spyware, and other types of viruses. If the antivirus locates a potentially harmful file or app on your Android device, it will remove it immediately. These apps generally warn you about phishing links in chats, emails, and stalker apps on your device. Additional features include app lock, spam call filter, and app management that enhance the security of your Android phone.
While you can avoid opening unusual messages, tapping on spam emails, and unknown calls, installing an antivirus enforces these security measures even if you forget them (via Kaspersky). While some antivirus apps are free, some are available on subscription. Other popular options include Norton 360, Avast Mobile Security, Bitdefender, and McAfee.