The Reason Why Max Verstappen Is Annoyed By Netflix's 'Drive To Survive'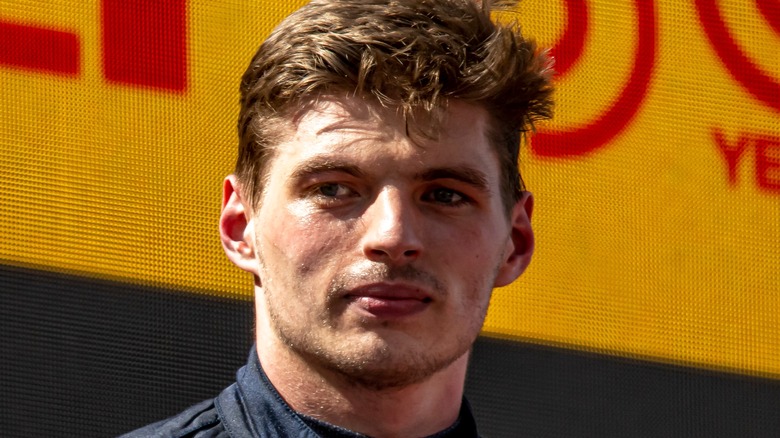 motorsports Photographer/Shutterstock
In a BBC interview, Verstappen cites Netflix's alleged penchant to create drama through rivalries as the reason why he's so frustrated with its docuseries "Formula 1: Drive to Survive." Verstappen is quoted as saying, "For me, personally, what I didn't like was about Lando and Daniel. I think they are two great guys, really nice first of all, and they made it look like Lando was a bit of a d—, which he isn't at all."
Because the reigning F1 champion did not agree to participate in the fourth season of "Drive to Survive," Netflix relied on interviews he had given to other channels. Before he was crowned the champion, Verstappen encountered a lot of drama on his own, such as when he almost failed to join the Spanish GP because of DRS issues. Despite this, Verstappen wasn't spared from the editing table.
"I watched a few episodes of the last one and I was surprised I suddenly found myself talking in it. It's probably stuff from 2018 or something they picked up and used again about fighting and what I like to do. That of course was not correct, I could already hear my voice was a bit different" says Verstappen.
Netflix stirring drama in the F1 community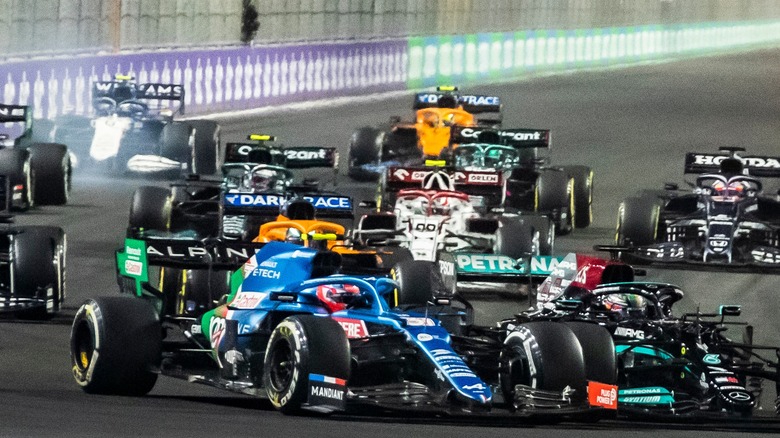 cristiano barni/Shutterstock
Since Netflix launched the series in 2019, it has drummed up incredible support for the sport. However, like any made-for-streaming show rooted in reality, Netflix seemingly takes creative license with how it represents its characters as heroes and villains. In recent times, Verstappen isn't the only F1 driver to call out Netflix's editorial decisions. His teammate Sergio Perez, who recently committed to Red Bull until 2024, also voiced his frustration with the streaming giant.
From how it portrayed Red Bull's journey to the championship to the long hours of filming in his hometown of Mexico, which were cut out by Netflix, Perez voiced his apprehension about doing more for the documentary series. "This year, I am definitely not going to do as much. It's a lot of media [to commit to]! So if I can escape it and do less media then I will," says Perez (via ESPN). However, this didn't stop the series from hitting record-breaking viewers in its latest season.
The future of 'Drive to Survive' in F1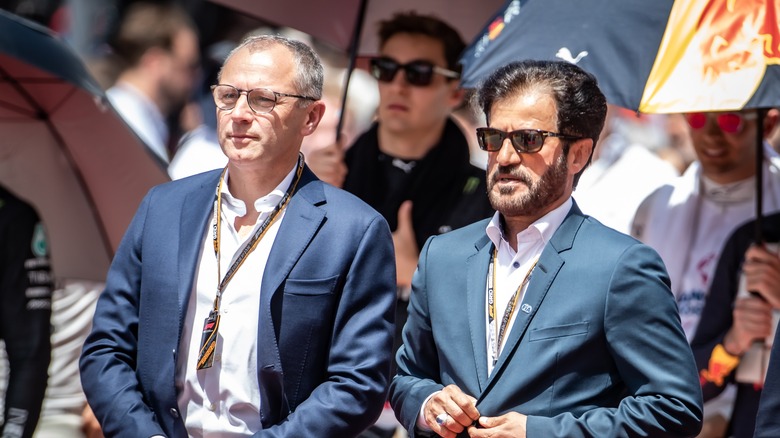 cristiano barni/Shutterstock
According to The Guardian, "Formula 1: Drive to Survive" landed a spot in Netflix's top 10 for 56 countries during its 2022 premier. In addition, F1 also had its second-highest audience figures on cable TV ever — although, as the negative sentiment among F1 drivers about the Netflix series seems to grow, only time will tell if the organizers respond to their call. In a statement to La Gazzetta dello Sport, Domenicali says, "It is to be understood that the dramatization is part of the path to ignite interest, but in this sense, there are themes that need to be redefined."
In the coming days, Formula 1 CEO Stefano Domenicali is set to meet with drivers and Netflix managers to discuss the future of "Drive to Survive." With the rising popularity of F1, Domenicali shared an optimistic view, especially with the number of partners hoping to join the community, particularly from the Far East.