Toyota Electric Cars May Be About To Get More Expensive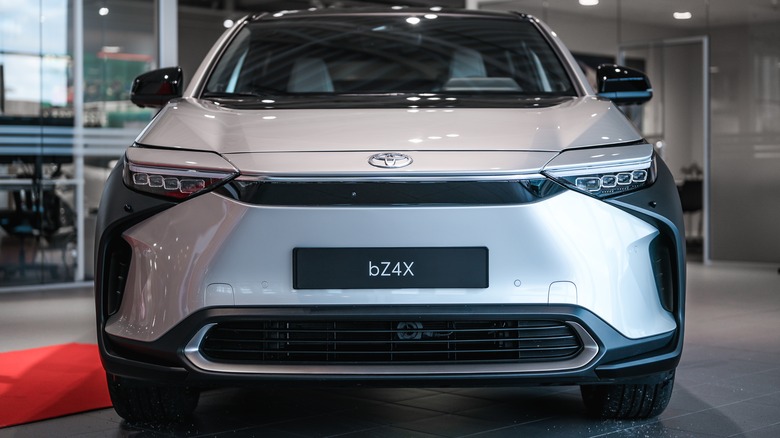 ginger_polina_bublik/Shutterstock
The recent spike in gas prices may have made electric cars seem more appealing. Along with being cheaper to run, the gas-free vehicles are also better for the environment and benefit from a growing web of EV infrastructure that is working its way across most countries. Unfortunately, if the electric vehicle you have been eyeing up is made by Toyota, it might be about to get a lot more expensive.
Until recently, Toyota's focus has mainly been on the hybrid market, which it managed to corner a large chunk of with vehicles like the Prius. However, the automaker recently started to move aggressively toward the electric market, announcing a dozen new electric vehicles in December 2022. The company's electric and hybrid range also includes the RAV4, a hybrid SUV which is available as both a standard and plug-in model.
A recent addition to the range is the bZ4X EV, which Toyota has developed in collaboration with fellow Japanese automaker Subaru. The bZ4X is a RAV4-sized SUV with a steer-by-wire system, a wing-shaped steering wheel, and a dial-type shift knob. In terms of performance, buyers can choose between front and all-wheel-drive models with 201 and 308 horsepower, respectively.
Toyota's EVs will cost thousands more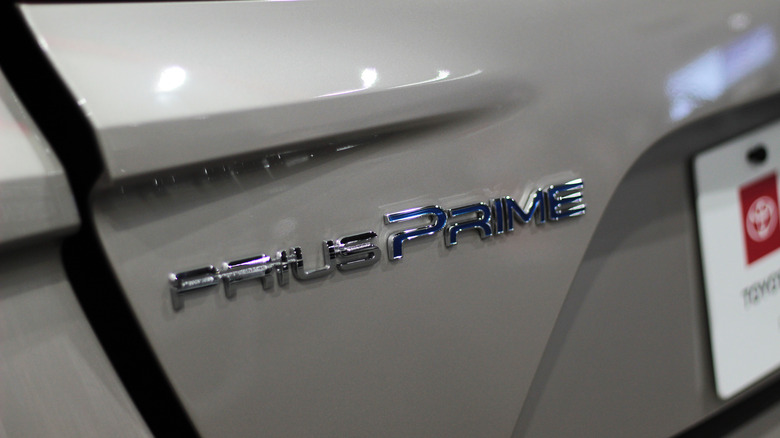 Floopin Photography/Shutterstock
A large part of keeping costs down on electric cars is connected to the government tax subsidies available. Consumers who purchase a new electric vehicle can claim up to $7,500 off their new ride. However, those subsidies do have limits, and Toyota has passed its threshold. The automaker has joined Tesla and GM in selling more than 200,000 qualifying vehicles, which is the most the U.S. government will pay out for. The subsidy isn't gone completely, but it will be halved for six months once the IRS processes the sales figures and then halved again during the six months after that. Then, one year from now, the tax subsidy will no longer be available (via Bloomberg).
The subsidy also applied to plug-in hybrid vehicles, which is how Toyota managed to hit its limit. So if a Prius Prime or RAV4 Prime was on your shopping list, expect to pay more for them. This also means the recently-launched bZ4X EV and the other EVs Toyota has in development won't benefit from a discount right off the bat. However, the loss of the subsidy does not seem to have hurt Tesla, which passed the threshold in 2018, and GM, which hit the limit in 2019, too badly — so the world's largest car manufacturer should also be fine.