SpaceX Starlink Gets FCC Green Light For A Big New Feature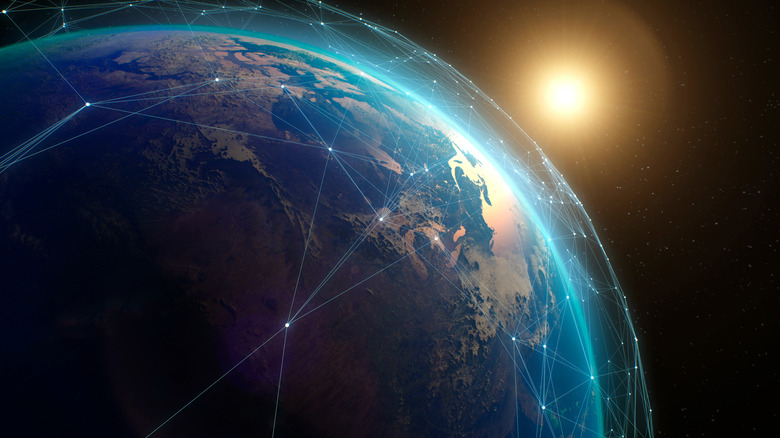 Frame Stock Footage/Shutterstock
Starlink is one of Elon Musk's most ambitious major project ideas and — perhaps ironically — one of his most attainable. The world's richest man wants to bring fast, reliable, internet to every corner of the globe. This is a huge task, but more than worth it when you consider the number of people who don't have access to high-speed internet worldwide, and how relatively inexpensive it'd be to deliver it would be to deliver connectivity.
At the same time, we have yet to see the final product. Starlink started out as something that required a static dish in a certain area, then evolved into Starlink RV which allowed a user to access internet connectivity with a home-installed satellite dish. Now the FCC has given the green light for Musk and Co. to take Starlink to the next level.
Even in affluent countries, high-speed internet coverage is a major issue. Close to one in ten Americans don't have access to high-speed internet, and over two million still use a dial-up connection. Starlink could fix these issues, as once a full satellite network is in place, it covers a massive area. 
Musk's eventual goal is to make Starlink accessible everywhere aside from the North Pole and the South Pole. At present, some level of Starlink coverage is available in almost every country, with the notable exceptions of Belarus, China, Russia, Iran, Venezuela, Cuba, and Syria. In the countries where you can get Starlink, coverage varies between full coverage and a waitlist system which is designed to prevent overcrowding until an area has enough coverage to support the userbase. 
Starlink can now be used on the move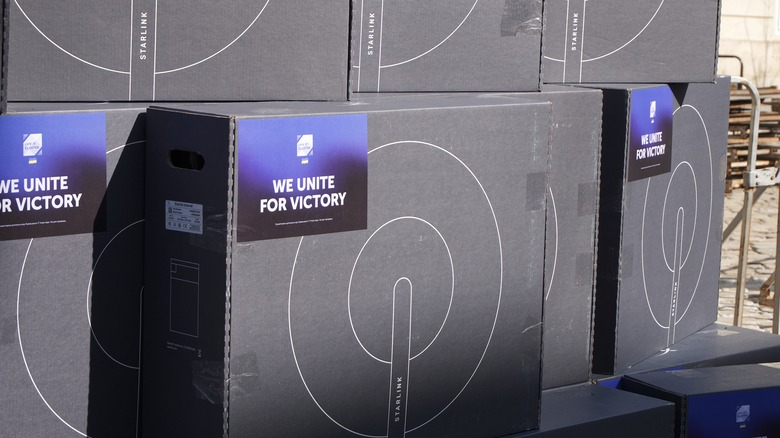 Alex Konon/Shutterstock
One major drawback to Starlink's service has been the fact you can't use connectivity while in transit. The basic package requires the dish to be set up on your property, while Starlink RV requires you to be at a standstill before setting the dish up and getting online. Now the Federal Communications Commission (FCC) has removed a major barrier, and we could be close to seeing Starlink at its full potential. The government organization has lifted the legal barrier preventing Starlink from being used on the move.
FCC documentation (PDF) says, "authorizing a new class of terminals for SpaceX's satellite system will expand the range of broadband capabilities to meet the growing user demands that now require connectivity while on the move, whether driving an RV across the country, moving a freighter from Europe to a U.S. port or while on a domestic or international flight."
While authorization may not have any major effect immediately, and no details have been shared on how capable Starlink's devices are of keeping a strong signal at speed, the company is now free to tell its users how to use their devices on the go. 
The technology has already been tested in the air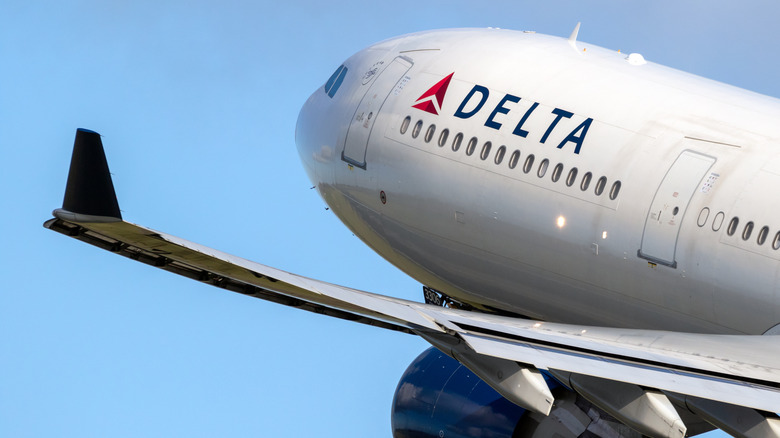 VanderWolf Images/Shutterstock
RV owners aren't the only ones who will benefit from the ruling. The FCC specifically mentioned freighters and flights, but this could be great news for boat owners who like making long journeys. Satellite internet can be expensive, difficult to use, and unreliable — so Starlink stepping in with a cheap, simple, reliable option could be a game-changer for the yachting community. Starlink has also been in preliminary talks with Delta Airlines to conduct some "exploratory tests" on the technology earlier this year.
In addition to the on-the-ground hardware, satellite coverage may need to increase beyond the 2,500 plus units that are already in the sky. Most countries don't even have 100% issue-free coverage yet, so hitting every ocean may not be a priority. Starlink hasn't released a statement on ocean coverage yet, so intercontinental yacht owners may want to contact a representative before taking Starlink on a long and complex journey.
The company's goal for its "first generation" satellite network seems to be around 4,400 satellites — which it suggests will give strong coverage worldwide. Eventually, the number of satellites Starlink launches could go beyond 40,000 (via Space Flight Now). This makes sense as satellites have a finite life span, though may raise concerns about the amount of "space junk" left behind and the threat it could pose to other satellites and launches.
While their exact plans may be unknown right now, the FCC's removal of this major legal barrier gives Elon Musk's satellite internet company a lot of growing room in every direction.