Facebook Revamps Groups, Rolls Out Discord-Like Channels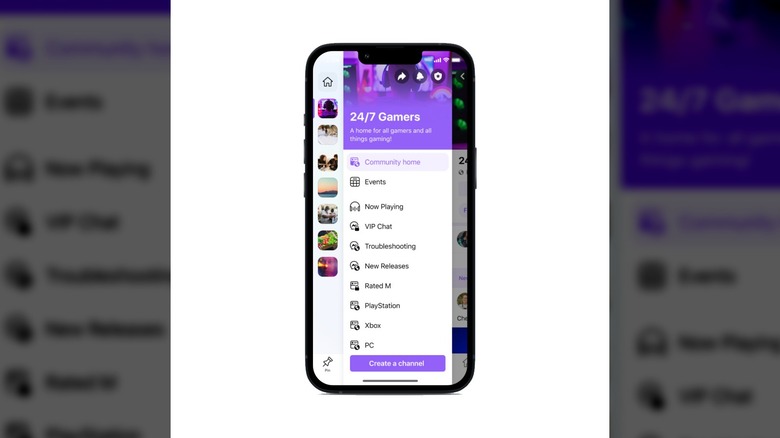 Facebook/Meta
In a bid to tighten its grip as the world's largest social media platform, Facebook has been adding features and functionality almost non-stop for the past half-decade. While features like Facebook Pages and Groups have been around for a long time, many of the newer additions to the platform include Marketplace, Stories, Watch, and more recently, Facebook Reels.
With additional screen real estate required to display content from these new features, Facebook has also been making minor changes to the designs of its web and smartphone apps. The unfortunate result of this nonstop UI-tweak spree is that Facebook has been getting increasingly cluttered. This becomes glaringly evident on the platform's iOS and Android apps — which continue to be the primary medium through which most Facebook users access the social media platform.
Even though Facebook has shied away from making significant UI changes to its popular Facebook app, the company seems intent on making smaller changes that only apply to certain facets of the app.
In the most recent example, Facebook's parent company Meta Platforms announced fresh design changes to Facebook Groups. The company claims these changes will help people access their groups quickly and will deliver a better system or organization for individuals involved in multiple groups. Besides these changes, Facebook also talked about a new feature called Channels, which is touted as a focused space for people to interact within existing communities.
Taking more than a cue from Discord?
When Facebook rolls out the new Groups UI later this year, do not be surprised if it looks a lot like Discord. This is primarily due to the introduction of a left-aligned sidebar which serves as a quick and easy way to access Groups. Apart from listing separate groups, the sidebar will also showcase the latest activity within a particular group. To access more frequently visited groups, the app also let users pin their favorite groups to the top. Facebook claims that the new UI will also make the task of discovering new groups or creating a new group a simpler process.
The UI changes also trickle down to how content is displayed within Groups. A new menu feature will let users quickly look at significant events and quickly access shops. Within this menu, users can also access the new Channels feature. Channels are further broken down into three categories. 
Community Chat Channels allow users to chat and have live discussions in real-time via Facebook Groups and Messenger. Community Audio Channels are similar to real-time chats, but instead of typing in thoughts, users simply speak aloud, using their device's microphones and speakers to converse. Community Feed Channels are essentially groups within groups. A Community Feed Channel can be a set of fans of a certain brand of bicycle within a group that talks about cycling in general.
When will these changes appear?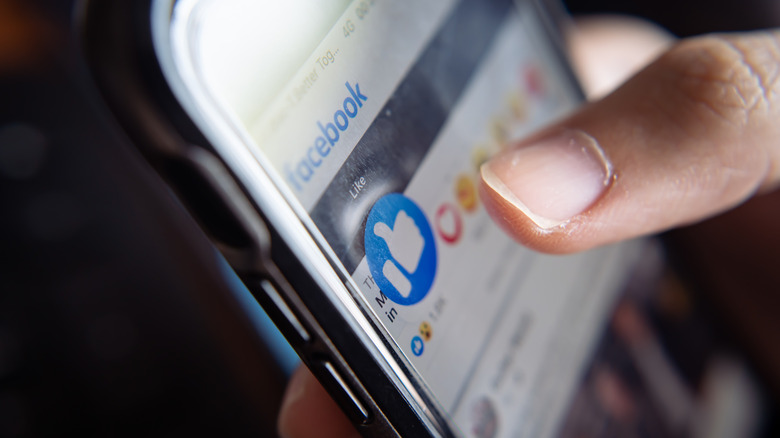 Wachiwit/Shutterstock
While Facebook has revealed these impending changes to Facebook Groups, the company is yet to officially nail down a release date. Current expectations are that the company will take a couple of months to test these changes internally and ensure everything is working alright before issuing a public release.
There is also an excellent chance that these UI changes are only part of an overarching set of massive UI changes to other Meta-owned properties like Instagram and WhatsApp. One obvious major reason for these UI changes to Facebook is the increasing competition from the Chinese video-sharing service TikTok. The ByteDance-owned platform has been raking in massive viewership numbers in the West, and the United States, in particular. This massive rise in popularity has certainly unsettled the likes of YouTube and Facebook, and both these companies have been fighting back the onslaught by making subtle changes to their apps and adding competitive social features left and right.