Overwatch 2 Beta Sign-Up And Update: Here's How To Join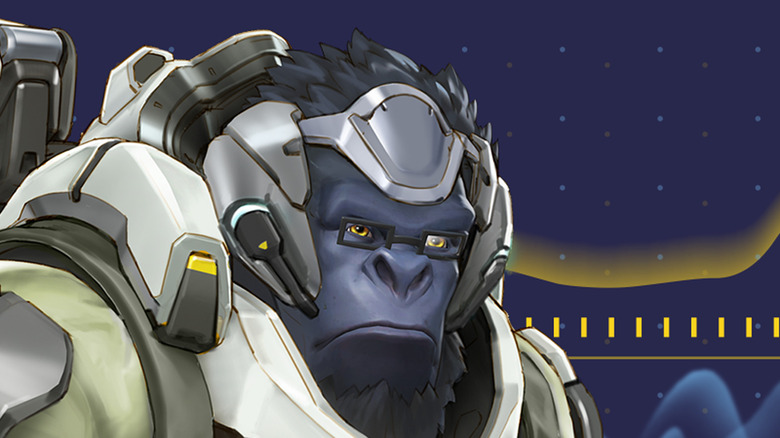 Blizzard Inc.
"Overwatch 2" is getting closer to its eventual release date, and players can now sign up for the game's beta if they want to help find bugs and sample the game before its full release. The long-awaited sequel to 2016's "Overwatch" will feature two new characters, a new game mode, and several new maps to explore.
Like its predecessor, the game will be a team-based shooter where competing sides work on a set of objectives to achieve victory, or just repeatedly kill each other en masse if you decide to opt for the deathmatch mode. New heroes Junker Queen and Soujurn are set to make their playable debuts, while some characters players might be more familiar with have received new looks. Orisa, Doomfist, Bastion, and Sombra are all confirmed to have had "reworks" and new skills added.
Push, a new game mode, will be included in the sequel. The new model plays a bit like capture the flag in reverse. Teams fight for control of a robot that then has to be forced into the enemy base. Other game modes will get some new maps players can cause havoc on. Paraiso and Midtown are new hybrid maps, New Queen Street and Coloesso are new Push maps, and Circuit Royal is a new escort map. These maps are based in real world locations like New York City, Rome, Monte Carlo, and Toronto. "Overwatch 2" will also feature a new ping system and will be free-to-play — though the exact details on how the game will be monetized have yet to be released.
If you opt in for the beta, your chances are good
Blizzard Studios, who created "Overwatch," is currently accepting applications for the game's beta testing period. They have also confirmed that a new character, the Junker Queen, will be playable during testing. To join the beta, you have to "opt-in" on the Overwatch website. Players selected to participate in the beta will receive an email confirming their spot. Those who miss out will have to opt in again for any future testing phases.
The beta testing period began with a small cohort of players on June 28 at 11:00 AM PDT. Sign-up is still open and waves of players are scheduled to be added as the testing goes on. The first wave will join the game on July 5. Although there are no guarantees, Blizzard says it is aiming to provide access to every player who has opted into the beta by July 14. For players who want to guarantee a spot in the beta, or just want to access it immediately, purchasing the "Overwatch 2: Watchpoint Pack" includes guaranteed and instant beta access.
"Overwatch 2" will release across a wide range of platforms, so far a PC release has been confirmed, along with Xbox Series X and S consoles, Playstation 5, Playstation 4, and the Nintendo Switch.
For players that can't get into the beta testing phase or just don't want to deal with the inevitable bugs, balance issues, and glitches that come with a game in its testing period, the early-access release of the finished game is scheduled for October 4, 2022.