Google Pixel 6a Plagued By Overheating Issues, Just Like The Pixel 6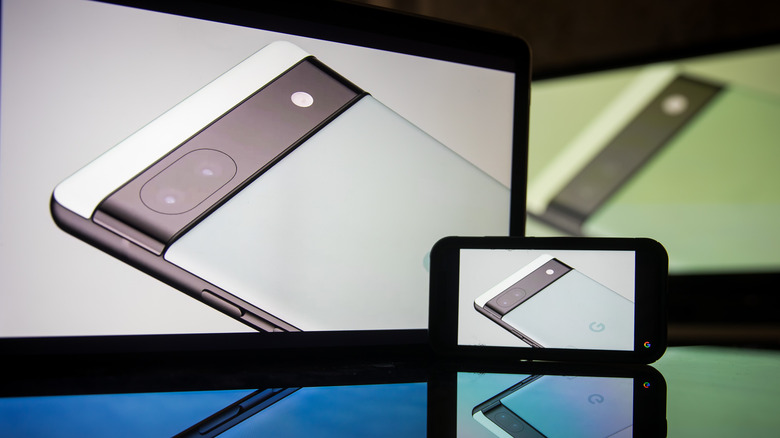 Bloomberg/Getty Images
Starting on July 28, consumers in the U.S. will be able to get hold of the Pixel 6a, the third Pixel 6 series smartphone from Google. The baby Pixel 6 device has been the subject of several leaks since the company announced the original Pixel 6 series devices back in October 2021. In typical Google fashion, the company revealed pretty much everything there is to know about the upcoming model in terms of its hardware specs and software capabilities during its I/O 2022 event a good three months before it was scheduled to reach consumers.
Thanks to this official reveal, potential Pixel 6a buyers have a fair idea of what the Pixel 6a would be like in terms of its hardware and software capabilities. However, consumers would agree that Google has had a rather sketchy history when it comes to delivering bug-free smartphones. As a result, there have been concerns surrounding the company's ability to ensure that the Pixel 6 isn't plagued by software issues, at least during its initial days. A recent development isn't helping reassure those consumers.
Pixel 6a overheating bug
Malaysian tech blog Izami Gadget recently posted a camera comparison video showing the Pixel 6a going up against the iPhone 13 Pro Max. Six minutes into the video, the host reveals that he noticed the Pixel 6a heating up excessively after using the camera on the device for a couple of minutes. Until that point, he had only used the camera for a total of eight minutes, capturing four minutes of video footage and a couple of images. Despite that short duration, the workload appears to have been enough for the phone to overheat, he claims. The video also shows the Pixel 6a asking the user to close the camera app until the device cools off.
Izami Gadget also revealed that the excessive heat on the Pixel 6a was mostly felt on the metal frame of the device. Given that this heating issue appeared on a yet-unreleased Pixel 6a, there is a good chance that Google will attempt to fix the problem before the phone goes on sale next month. Notably, older Pixel devices — including the Pixel 5a, the Pixel 6, and the Pixel 6 Pro – all suffered from similar heating issues. Google eventually fixed those bugs with software updates.