Here's Why The Tesla Semi Was Delayed So Long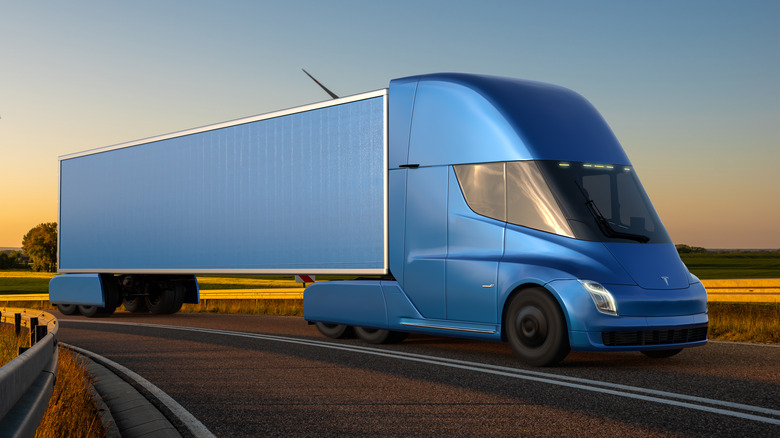 Mike Mareen/Shutterstock
Back in 2017, it was announced that Tesla had plans to begin production on its semi truck. This vehicle was never intended to be available for sale to private drivers, but rather to companies who are seeking a more environmentally sound way of transporting their goods. At the time of the announcement, we were given a few details about the Tesla Semi. 
This vehicle was to be powered by four electric motors from the Tesla Model 3, and the company claimed it'd have a zero to 60 acceleration time of five seconds. Tesla suggested the vehicle would have access to fast charging, and it'd be no less than "the safest, most comfortable truck ever." 
We're now several years out from the original announcement of this vehicle, and the truck has had its fair share of delays. Delays happen in the auto world all the time, but they're generally accompanied by status updates as they proceed toward release. There hasn't been very much chatter regarding this specific situation from Elon Musk or any other representative of Tesla over the course of the last few years, which has resulted in some people thinking the truck had been canceled. At the same time, the last official word on the truck from Tesla suggests that this is not the case.
A few hiccups along the way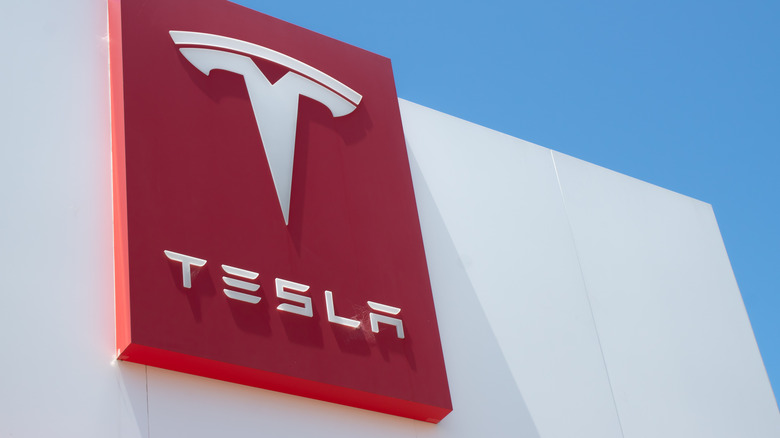 Kevin McGovern/Shutterstock
Although this isn't a truck for consumers to buy, there is still general curiosity about the way the Tesla Semi may affect the future of the trucking industry. While it would seem that the Tesla Semi is still in the process of being made, fans and investors have been vocal about their desire to see what Tesla can offer. 
Behind the scenes, supply chain issues seem to be at fault for the substantial delay of the Tesla Semi. This has been the problem of every major automaker over the past couple of years, but it seems Tesla's delays are longer and more plentiful than those of its competitors. According to an SEC filing made by Tesla, "Due to the limited availability of battery cells and global supply chain challenges, we have shifted the launch of the Semi truck program to 2022."
Cybertruck at Formula SAE pic.twitter.com/nxmHaR68xb

— Tesla (@Tesla) June 18, 2022
It would appear that Tesla has reached a point at which associated companies and groups that have made Tesla Semi orders are in a sort of low-key testing phase. According to photos obtained by Teslarati, Frito Lay, a subsidiary of PepsiCo, has started the business of installing chargers and drive-testing their first Tesla Semi trucks. The latest version of the Tesla Cybertruck was recently brought in for an appearance alongside the Tesla Semi at Formula SAE Michigan, as shown by Tesla in the tweet embedded above.