Tesla Semi spotted silently cruising the wild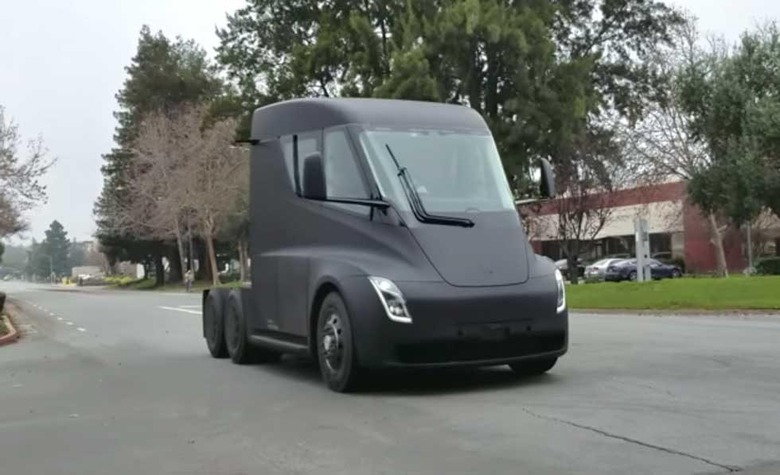 Tesla unveiled its game-changing Semi electric big rig back in November to much fanfare. The massive truck aims to allow companies to haul up to 80,000 pounds of goods over shorter routes around the country. Tesla promises that the Semi can tow all that weight for 500 miles per charge.
One of the big upsides to the Tesla Semi is that as an electric vehicle not only is it non-polluting, but it is also much quieter than other diesel trucks on the road and has better performance. Tesla says that the truck can reach 60mph in five seconds with no load or in 20 seconds with a full load.
Maybe that means less traffic when a bunch of cars are behind a big rig at a red light. Recently a dude called Brandon Camargo was in Santa Clara, California not far from Tesla HQ. He spied a Tesla Semi cruising the roads in sinister matte black paint.
The truck looks like something a bad guy would drive in a science fiction movie. The video is very short, and the truck isn't exactly silent. There is lots of road noise from the tires and gear whine.
It rather sounds like the big, fast remote-control cars I played with growing up. The truck looks very cool on the roads and it will be a common site in many areas as Tesla has already scored big orders for the truck.
SOURCE: Car and Driver