$900m Google bid for Nortel patent portfolio in defensive Android play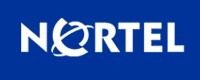 Google has announced that it is bidding for Nortel Network's patent portfolio, as the communications company attempts to sell off its assets and satisfy creditors. Describing the move as "a disincentive for others to sue Google" while simultaneously calling for patent reform, Kent Walker, Google's senior vice president and general counsel, confirmed that the search giant's $900m offer had been accepted as the "stalking-horse bid."
That means it's Google's offer against which everyone else will compete prior to the auction. According to Nortel, the sale will amount to around 6,000 patents and ongoing patent applications "spanning wireless, wireless 4G, data networking, optical, voice, internet, service provider, semiconductors" in a portfolio which "touches nearly every aspect of telecommunications and additional markets as well, including Internet search and social networking."
The auction itself is expected to take place in June 2011, but the common shareholders shouldn't expect to see any of Google's – or whoever clinches the patents – cash.