The Reason Chevrolet Won't Build A New Manual Transmission Corvette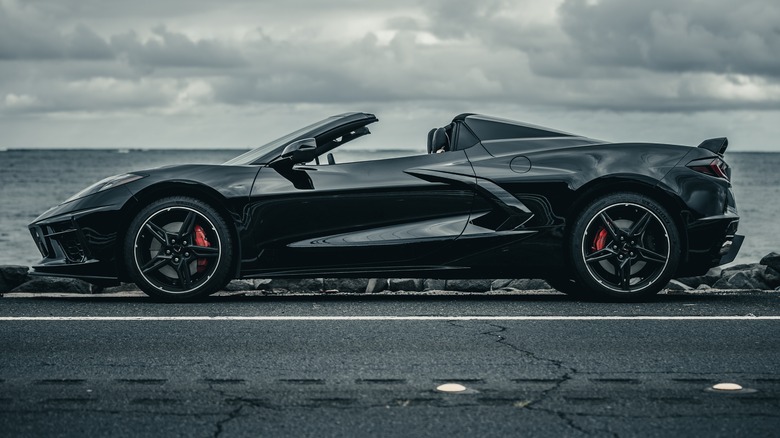 Aspects and Angles/Shutterstock
The Chevrolet Corvette is one of the most iconic sports cars of all time. The model may not be as talked about as some of its rivals, but make no mistake, this is not only one of the most stylish rides made by Chevy, but it can beat many of the fastest options on the road. When it comes to these fast and powerful cars, manual transmissions have traditionally been viewed as the choice of real gearheads. Being able to drive a stick shift has always been seen as a badge of courage, but now, thanks to newer technologies, fewer vehicles are being offered with a manual option (via Get Jerry).
Case in point? The C8 Corvette was revealed with an automatic transmission in 2019 and buyers didn't have the option of swapping that out for a manual alternative. The announcement was met with mixed reactions — while many people understood the reasoning, others said they'd take their money elsewhere. The idea of a sports car lacking a manual transmission may sound like an odd concept, but sometimes companies have to make decisions to benefit the product's overall quality.
Why there won't be a new manual Corvette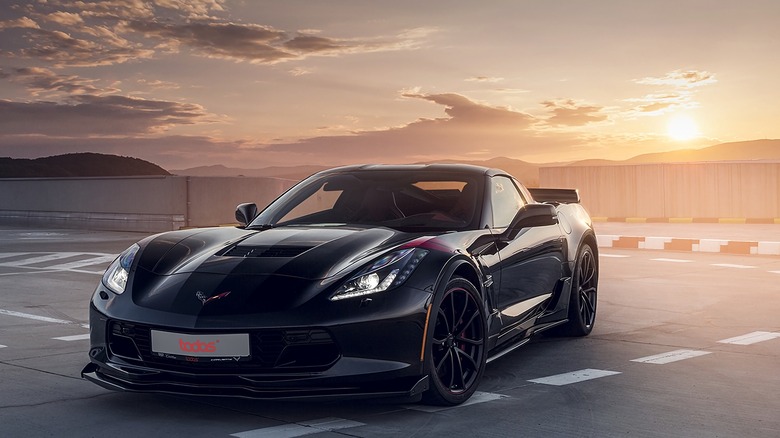 Jarlat Maletych/Shutterstock
When the then-new Corvette C8 was announced for 2020, many traditionalists were bewildered at the omission of a manual transmission option. One reason for the decision was not wanting to breach the car's central tunnel, which would be required to add a manual. In a statement to Car and Driver, Executive Chief Engineer Tadge Juechter explained, "That tunnel is the backbone of the car, and if you break the backbone, you lose a lot of structural efficiency. With a shifter, you have to have a big hole in the tunnel for the linkage to go through." He claimed the 8-speed automatic is a well-engineered transmission that serves as a great replacement for anyone who has only used stick shifts.
However, this isn't the only reason you'll likely never see a new manual Corvette. Perhaps the biggest reason is due to limited demand. Sure, some hardcore car people may love manual transmissions, but they make up the extreme minority of car buyers, and most customers go with the automatic option. Juschter also revealed that the automaker was unable to find suppliers willing to fulfill such limited orders because they would have to do so at a loss (via GM Authority). It seems that Chevy is simply changing with the times and protecting one of its most celebrated cars in the process.