8K Association sees Samsung, TCL and more push next-gen TV tech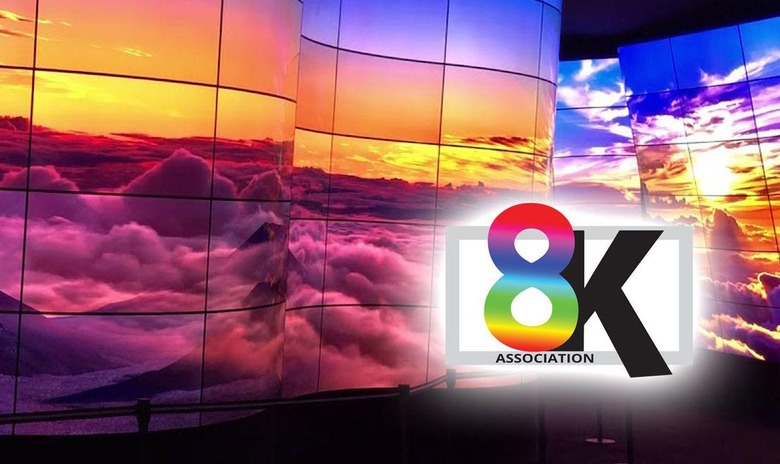 It may seem like early days for 8K, but TV-makers are keen to get even higher resolution sets on your agenda – and for you to open your wallet – even before many have upgraded to 4K Ultra HD. A group of the biggest names in TV hardware and display manufacturing – including Samsung and TCL Electronics – have joined forces to create the 8K Association.
As you might expect, its purpose is fairly straightforward: convince us that the time is ripe for 8K. The 8K Association – or 8KA as it will be known – won't just be focused on consumers considering a TV upgrade, however. It'll also be pushing professionals to bring 8K into their workflow, too.
It's been founded by Samsung Electronics, Panasonic, Hisense, and TCL Electronics on the consumer electronics side, along with AU Optronics, one of the leading panel suppliers. Samsung Display "is also in the process of joining," the 8KA says.
Together they'll be forming a nonprofit organization, that will try to explain why 8K is the way forward. It'll also be responsible for securing 8K native content for members to use, and enabling communication within the 8K ecosystem to help with the route to commercialization. Perhaps most important, though, the 8KA will also focus on how viewers will actually access 8K content.
That will include encouraging service providers to develop 8K offerings, with particular attention on OTT (Over The Air) providers. The Association will also be developing the initial technical requirements for 8K input signals, along with the initial 8K TV categories. That will include the minimum specifications for what quality a picture must be in order to be considered "true" 8K.
In the process it'll touch on everything from connectivity – like HDMI 2.1 – through to how 8K-capable displays might make the most of existing content. That'll include 8K upscaling and 8K codecs, along with distribution signaling and SoCs used in 8K-compliant hardware. A certification committee will work on labeling hardware that meets those requirements.
There are, clearly, still some missing names from the membership list. Sony and LG are probably two of the largest. We'd expect to see the roster grow in time; after all, with home 3D a relative flop and virtual reality not yet at a stage where it's ready to replace the set in the family TV room, the industry needs something to encourage upgrades.