8BitDo NES Classic Wireless Controller Is Perfect For The Mini Console's Relaunch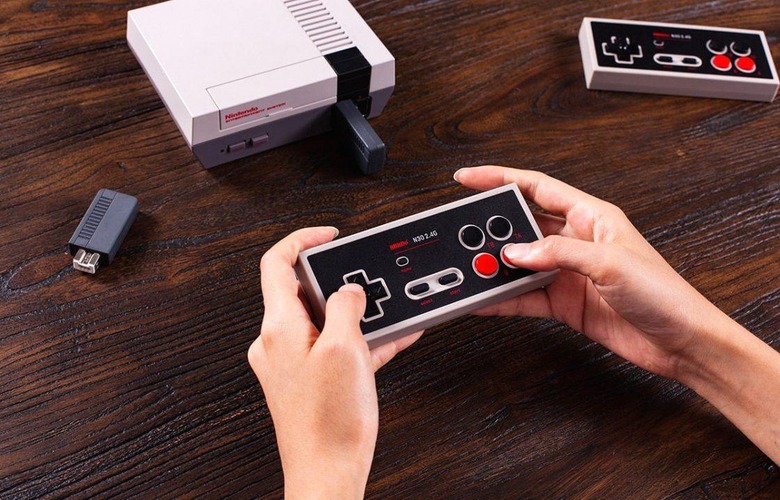 We may receive a commission on purchases made from links.
In case you haven't already heard, Nintendo released new shipments of the NES Classic Edition this week, the first since the mini console's debut in 2016. If you managed to place an order in time, or were lucky enough to grab one over a year ago, there's a new controller you should know about. The makers of the best wireless controller for the NES Classic, 8BitDo, have announced a new version that's both cheaper and significantly improved.
Dubbed the N30 2.4G Wireless Controller, the new model, as the name implies, uses a 2.4GHz wireless connection via dongle — already making it a substantial improvement over the wired controller included with the NES Classic. 8BitDo has kept the traditional rectangular shape of the original NES controller, with the addition of a dedicated home button in the middle, making it much easier to get back to the mini console's main menu.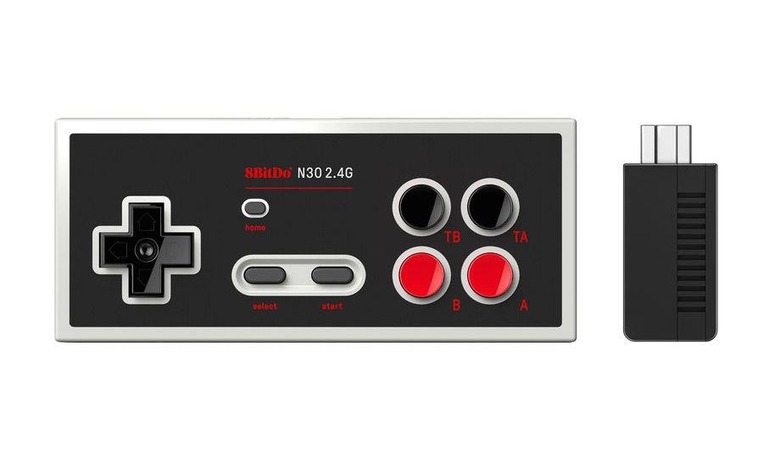 The shoulder buttons have been dropped from 8BitDo's previous model of the controller, while the face buttons now have a familiar square layout, instead of a cross. The N30 also features a rechargeable battery, and the included dongle means pairing with the console and gameplay input is immediate.
Topping all this off is the new price: the N30 is only $25, making it $15 cheaper than 8BitDo's older version. The bad news is that it's only available for pre-order, and isn't due to start shipping until August 20th. However, if you have, or will soon be receiving a NES Classic, you owe it to yourself to pick one of these up.
SOURCE 8BitDo