Gaming accessories company 8BitDo is back with another third-party gaming controller that offers consumers features they can't get from a console's official controller. This time around, 8BitDo is targeting the new Sega Genesis Mini, the retro-style modern console offering access to some of the most beloved games that were launched for the original model. The new controller is wireless and includes six buttons.
READ: 8BitDo SN30 Pro+ controller is super customizable
The new 8BitDo M30 2.4G controller builds upon the M30 introduced by the company earlier this year, adding a USB receiver into the mix. The model is compatible with the Sega Genesis Mini and Mega Drive Mini, a $79 USD miniature version of the original Genesis gaming console. As anyone who has one of these models known, the included controller is less than stellar.
Owners are stuck with a wired controller, which may offer a more authentic experience, but one that's ultimately annoying. Players are forced to sit close to the console, plus there's another downside: the bundled controller only features three buttons. More buttons are necessary to play Street Fighter II, a complaint raised by many buyers.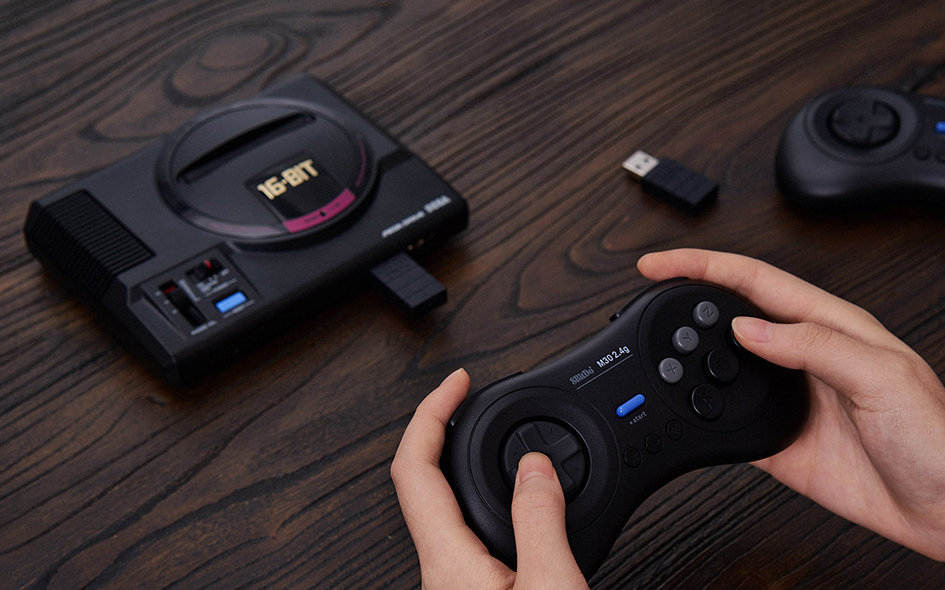 As its name suggests, this controller model features 2.4G wireless connectivity and a related USB receiver, plus there's a USB cable for charging, a turbo function, support for wirelessly accessing the Genesis Mini's home menu, and compatibility with the Nintendo Switch.
The 8BitDo M30 2.4G Sega Genesis Mini controller is available to preorder ahead of its October 18 launch for $24.99 USD. The Genesis Mini console is priced at $79.99 USD and it comes with 40 preloaded games, including titles like Sonic The Hedgehog, Castlevania Bloodlines, ToeJam & Earl, Dr. Robotnik's Mean Bean Machine, Castle of Illusion, Earthworm Jim, Road Rash II, and more.