Ferrari's Rough Season Just Got Worse At The Azerbeihan Grand Prix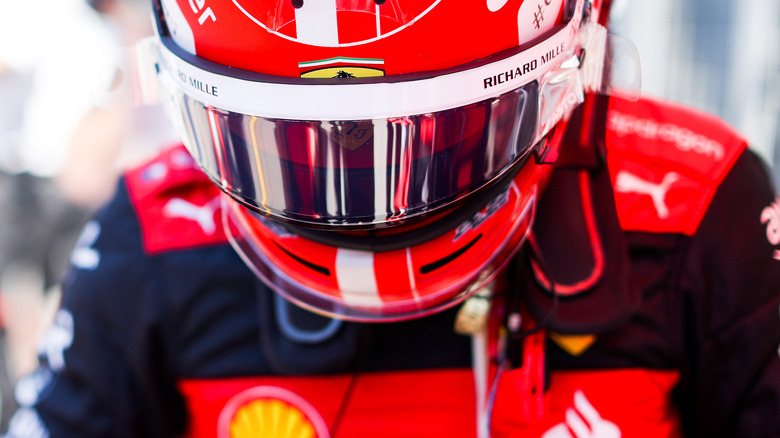 Peter J Fox/Getty Images
Ferrari's hopes of picking up its first world title since 2008 have taken a huge blow after the team suffered the worst possible outcome at the Azerbaijan Grand Prix. Scuderia made a roaring start to the season, picking up a one-two in the opening race and a second win courtesy of driver Charles Leclerc in Australia. The Monacan also managed to take second place in between the two wins. Leclerc could potentially have won a third race for the team at Monaco, but a tactical error handed the win to Red Bull's Sergio Perez.
Despite not winning since the third race of the season, Ferrari has still managed four podium finishes and Leclerc has been exceptional in qualifying, managing to snag pole position in six of the eight races so far. Following the disaster in Baku, Ferrari is now 80 points behind the leader Red Bull in the constructor's championship and has a huge task ahead. Leclerc will need to convert the advantages he keeps pulling from qualifying into Grand Prix wins if Ferrari wants a chance of taking the title from the incumbent champions.
Disaster for Ferrari in Baku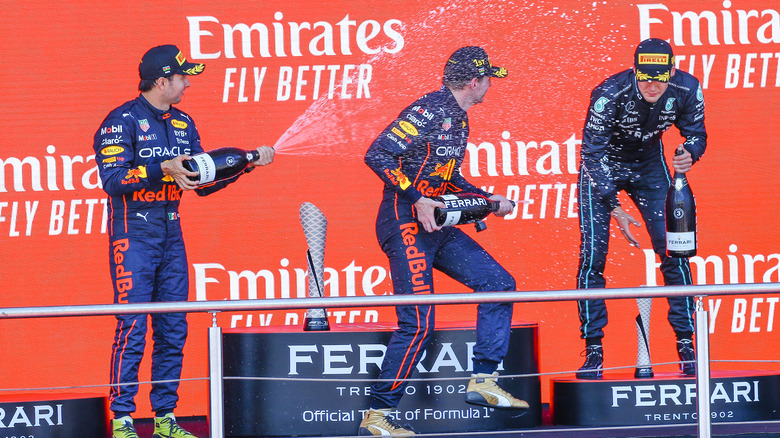 Aziz Karimov/Getty Images
Neither of Ferrari's drivers finished the race in Baku after both of their cars suffered mechanical failures. To make matters worse, championship leaders Red Bull took maximum points by pulling off a one-two, with drivers Max Verstappen and Sergio Perez finishing first and second respectively. Leclerc's car's power unit failed, leading to the driver's second DNF due to car trouble in three races. Between the engine issues and the strategic error, the Monaco native may feel as if he has had three golden opportunities to win snatched away through no fault of his own. Eleven laps before Leclerc's engine erupted into a cloud of smoke, his Ferrari teammate Carlos Sainz dropped out of the race due to a hydraulics failure. 
After the recent string of disasters, the Ferrari team may soon be feeling like they're in a battle for second place instead of the title — especially since third-place Mercedes have narrowed the gap between them and second to 38 points, only two points more than Ferrari trailed Red Bull by before Baku. Leclerc's chances of a first-world title are also slipping away; he was leading Max Verstappen by 46 points after the Australian Grand Prix, but he now trails the reigning drivers' champion by 34.