Forza Motorsport Shows Off Gameplay And Graphics Deep Dive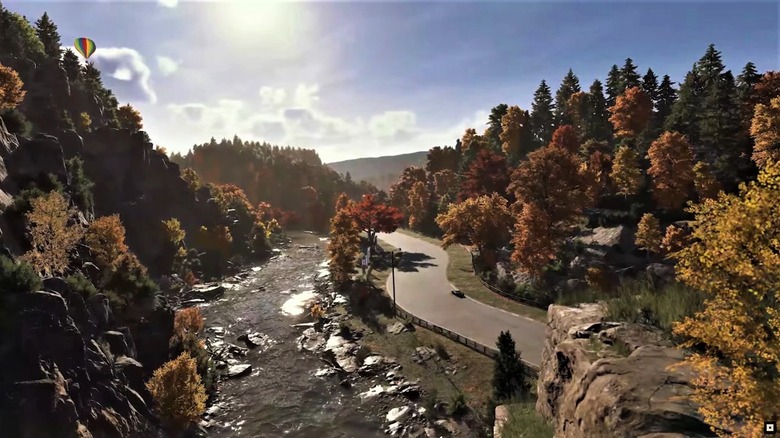 Microsoft/YouTube
The Xbox & Bethesda Games Showcase 2022 preview for "Forza Motorsport" highlights some much-needed changes that its predecessor has been missing. It has been five years since the last entry, "Forza Motorsport 7," was released. With developer Turn 10 Studios lately setting its focus on its open-world spin-off "Forza Horizon," it's about time the series returns to its racing simulation roots. "Forza Motorsport" finally takes a break from the arcade feel of its open-world spin-off to dive straight into the thrill of simulating endurance racing and GT championships more realistically.
Despite being the eighth installment in the main franchise, the title remains "Forza Motorsport," likely indicating this is a reboot of the first game released back in 2005. Xbox unveiled its first teaser in 2020, showing a cinematic trailer that was actually made using its in-game engine. However, what it didn't reveal were specific changes, improvements over past games, and what its gameplay feels like in general. Fortunately, the latest "Forza Motorsport" trailer does just that, but without giving away too many of its surprises.
Forza Motorsport finally delivers on some previously missing features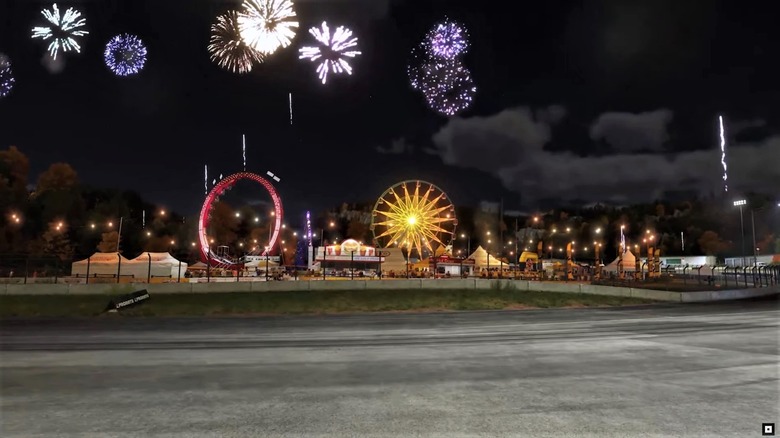 Microsoft/YouTube
During its showcase, Turn 10 Studios' Creative Director Chris Esaki emphasized how the team "completely overhauled" the driving experience, making the game's physics around 50 times more accurate. In fact, Esaki even calls it "the most technically advanced racing game ever made" (via Xbox). One of the biggest new "Forza Motorsport" features is the inclusion of a full dynamic time-of-day system. Unlike the more static and limited time cycle in previous entries, this robust system dynamically changes things like lighting and background activities throughout the track.
This includes temperature changes on the track that can affect your car's performance. The title's dynamic day-night system and weather effects aren't just limited to certain race tracks like in past games, either; now they're available on all of them. The complaints that its predecessor received included criticism of its simplistic and lackluster pit stop segment, where cars simply remain stationary and are magically repaired. However, "Forza Motor" changes that by adding improved pit stops that allow players to manage their car's fuel and tires.
Will Forza Motorsport offer enough for fans?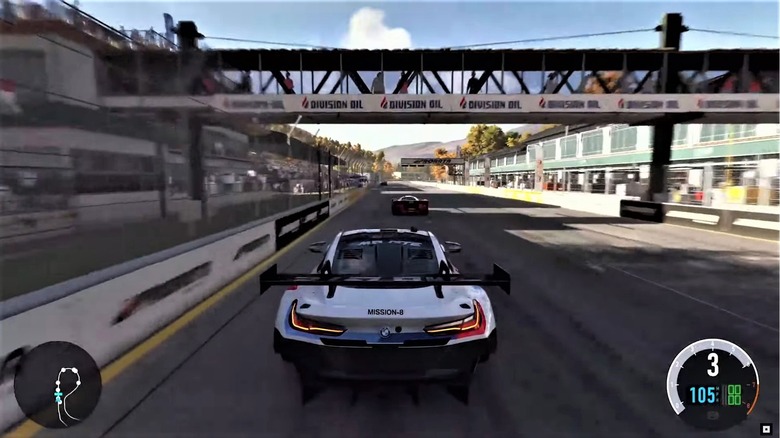 Microsoft/YouTube
Although racing fans will certainly appreciate having more simulation options to tinker with in the game, those who go to the popular franchise for its visual aspect won't be disappointed either. Regarding the latest spin-off title, Creative Director Mike Brown talked to Trusted Reviews about the limitations of adding ray-tracing to in-game races, as "Forza Horizon 5" only offers it when viewing cars in Vista mode. However, "Forza Motorsport" aims to change that by applying real-time ray-tracing throughout the track while racing, including in things like car reflections.
In addition, it will also introduce an improved car damage system where even minor scratches are displayed individually in more detail. What the trailer didn't show, though, were its more in-depth gameplay features, such as career mode changes or new racing modes, if any. It also didn't show any in-cockpit gameplay, so it's unclear if there will be improvements to its interior car details, lighting, or any other new features. The showcase ended with Esaki calling "Forza Motorsport" a "generational leap in immersion," but will the series' return to form actually deliver once it is finally released? We'll have to wait and see because "Forza Motorsport" won't be released until some time in the spring of 2023.