Minecraft Legends Serves Up An Action Strategy Makeover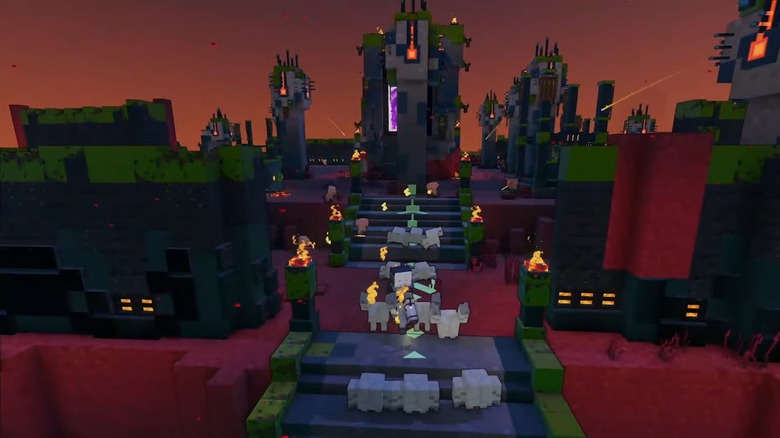 Microsoft
After delving deep into the world of dungeons, "Minecraft" is getting a strategy spin-off that will be out next year. At the Xbox & Bethesda Games Showcase, Microsoft announced "Minecraft Legends," an action-strategy game that will add a new gameplay flavor to the sandbox smash hit.  Developed in collaboration with Blackbird Interactive, "Minecraft Legends" will have players defend the Overworld against a Piglin invasion from the Nether that threatens to consume the beautiful voxel art landscape. Mojang says players will come across familiar mobs in the upcoming game, partnering with them to vanquish the common enemies.
Aside from the usual campaign co-op mode, the upcoming "Minecraft" title also serves as up competitive multiplayer mode. Details about the latter are still under the wraps, but the studio has promised to share more information later this year as the release date inches closer. However, the developers are promising "a very exciting campaign that will introduce many surprises for both new and seasoned Minecraft player alike."
An action-packed journey to save the Overworld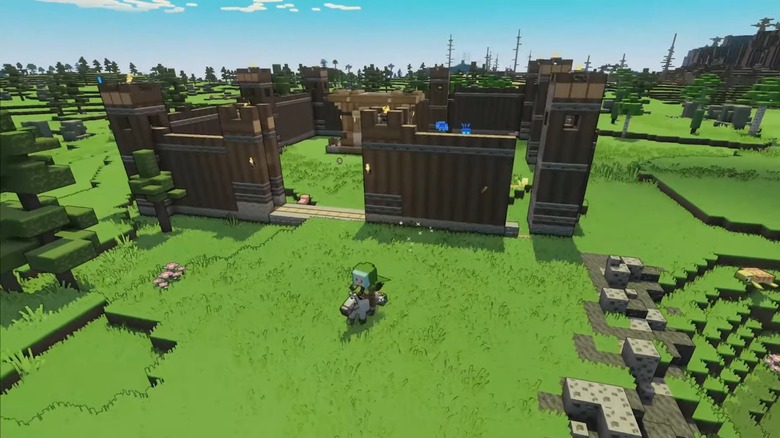 Microsoft
In the brief reveal trailer, Nether baddies can be seen coming out of a neon pink dimensional portal. The color scheme is oddly appealing, but "World of Warcraft" players will find that it looks eerily similar to the Dark Portal in the "Warcraft" mythos, save for the latter's Fel-infused demonic green shade. The signature blocky visuals of "Minecraft" are here to stay, as players are tasked with taking over fortified structures to fend off the enemy. It looks like players will be assisted in their heroic endeavors against the Nether by minions that they can summon while riding on a horse.
"Minecraft Legends" injects an action-packed element into "Minecraft," which is both exciting and ambitious. "Minecraft Legends" will release next year on PC, Xbox, PlayStation, Nintendo Switch, and Xbox Game Pass. A concrete release date hasn't been set, but it will hit all supported platforms before this time in June next year as Microsoft has promised that every game revealed at the showcase event will be out "in the next 12 months."