$89 Kindle 2 For Amazon's Black Friday Sale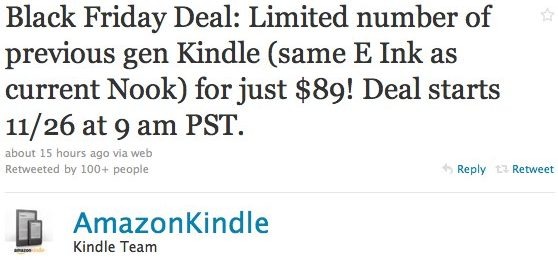 Amazon will be offering a cut-price Kindle as part of its Black Friday deals, though you'll have to make do with the second-generation model. Nonetheless, it's perhaps the cheapest we've seen the ereader: on Friday November 26, from 9am PST, it will be just $89.
The retailer isn't saying exactly how many of the Kindle 2 units it has in stock, only that there is a "limited number," and we're guessing they'll sell out fast. This particular unit has the previous-gen E Ink display and global 3G, but no WiFi.
Meanwhile, according to Amazon's Kindle Facebook page, the retailer saw its biggest sales day ever for Kindles this week. No hard numbers, however, which Amazon seems generally reluctant to give out.
[via Me And My Kindle]