Apple Car Is Making Some Serious Moves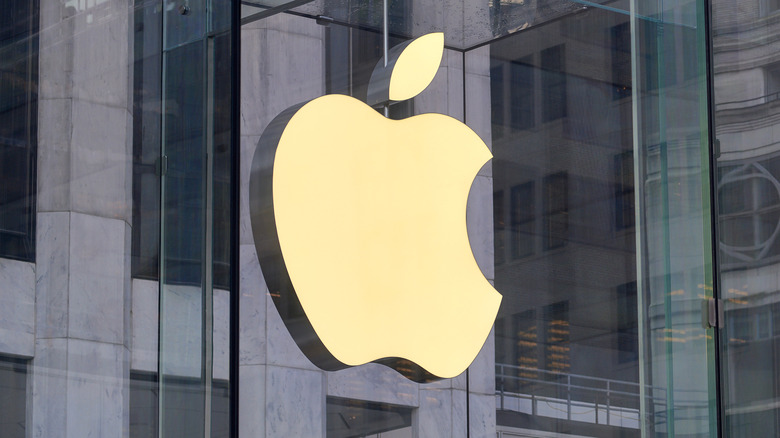 Bloomberg/Getty Images
The almost mythical Apple Car project has been in the works since at least 2015, when its internal project codename "Project Titan" first surfaced. At the time, Business Insider had managed to learn that around 600 Apple employees had reportedly been assigned to the project and that the company had begun recruiting key people from Tesla and other leading automotive companies. This joined news about Dodge Caravans roaming around San Francisco, also in 2015, equipped with LiDAR and roof-mounted cameras, which CBS News found had been registered to Apple.
It has been anything but smooth sailing for Project Titan, however, and in the intervening years, there have been setbacks. In 2016, former Apple design chief Jony Ive was said to have conducted a review of Project Titan and its team, which by then reportedly numbered more than 1,000 employees (via Apple Insider). Steve Zadesky, an Apple stalwart who had reportedly been leading the project up until that point, left the company while Ive's review seemingly resulted in a hiring freeze. Apple veteran Bob Mansfield was called in to try and fix the problems (via WSJ), but by late 2016 it looked as though Project Titan might have been scrapped in favor of focusing solely on its self-driving tech. As a result, the project was reportedly downsized, and more key people left the team. Additional ups and downs followed, but by 2020, Project Titan was back on track as a full-blown car project, as we reported in 2021.
The long road to Apple Car has included a bumpy ride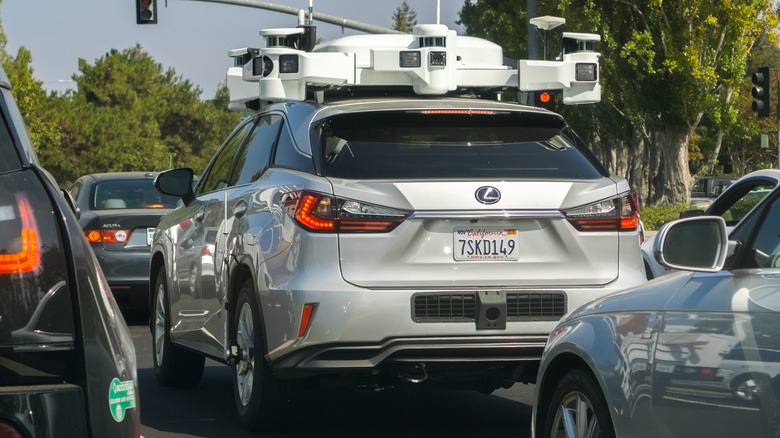 Sundry Photography/Shutterstock
Even with the Apple Car project seemingly back on track and set to deliver an EV with potentially full self-driving capabilities, the project team continued to lose key members to rival car companies, at least based on information that leaked over time. The most notable of these was Doug Field, a former Apple VP of Mac hardware who had been a key re-hire from Tesla and eventually became the fourth senior executive in six years to lead the Apple Car project, only to leave Apple once again. Field bailed out to head up Ford's EV technology efforts. Seemingly hoping things might be able to run like clockwork, Apple tapped Kevin Lynch – who had been leading its Apple Watch software efforts — to take over the job, as reported by Bloomberg.
Lynch is clearly determined to stabilize the project, and it was made quite clear that Apple is still aiming to deliver a fully-fledged vehicle with the recent hire of Desi Ujkashevic, a 31-year veteran of Ford, which was also first reported by Bloomberg. Ujkashevic's LinkedIn profile reveals she is a highly skilled engineer who has headed various Ford global engineering teams covering areas including interior design, chassis design, exterior design, and electrical design. Her arrival at Apple is the strongest sign in recent times that the company is steadfast in its desire to ensure the truckload of money it has undoubtedly sunk into the project will yield an EV that will (hopefully) go on sale to the public. 
Working towards a 2025 launch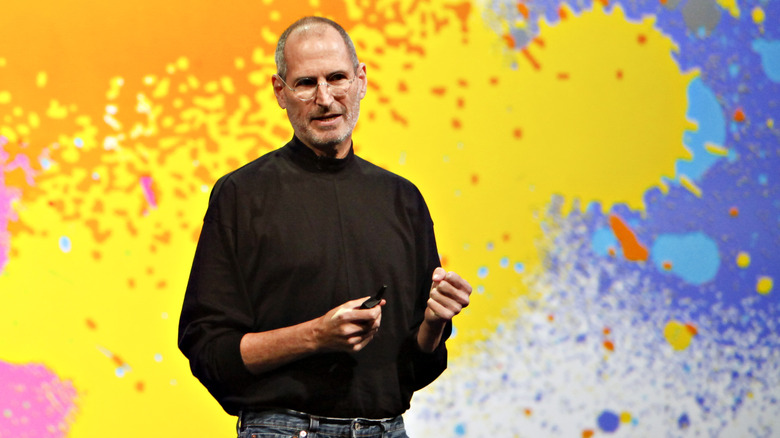 Bloomberg/Getty Images
As Bloomberg also notes, Ujkashevic has been joined recently by dozens of engineers from Tesla, Rivian, Waymo, Mercedes-Benz, and Volvo in what appears to be a final push to get the car ready for market. Apple is said to be targeting 2025 as the launch window for the Apple Car, in yet another Bloomberg exclusive, which means the vehicle would have been in active development for around a decade by the time it hits the market — assuming this information pans out in the end, of course. 
The long and difficult gestation period of the Apple Car highlights just how complex it is to design and develop a car than it is to design and develop the consumer gadgets Apple is most noted for. It also remains to be seen which company will manufacture the car for Apple. As with its consumer technology, which is "Designed in California" but made in China, India, and Vietnam, Apple doesn't own any factories that could produce a car. 
This means Apple will inevitably have to partner with another carmaker to get its Apple Car to market. There have been reports of numerous discussions that Apple has held with automakers that could result in a partnership; however, at the time of writing, there are no known deals on the table. Should it eventually reach the market as expected, the Apple Car will be the realization of a dream that dates back to the late Steve Jobs, a Mercedes-Benz aficionado who long harbored ambitions for his company to make its own car.