Apple Car Anticipation May Already Have Suppliers Scrambling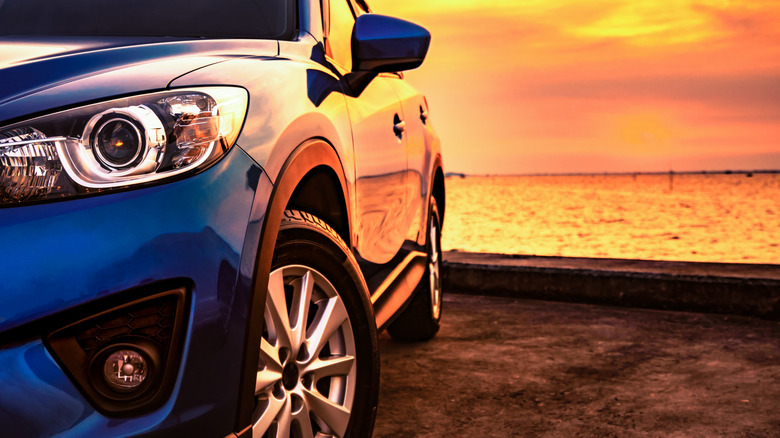 Fahroni/Shutterstock
Anticipation for an Apple-made car is building, and new reports may already have some Apple suppliers scrambling to score roles in the final production setup. According to DigiTimes, two well-known suppliers, Foxconn and Luxshare Precision, are among the candidates that Apple may go with to build its car. Both of the companies have made their own pushes into the vehicle market, and Foxconn has a long-standing relationship with Apple as the world's largest iPhone assembler. On the other end of the spectrum, Luxshare helps with the manufacturing of AirPods and currently has an open agreement with Chery to help build its electric vehicles. As such, both companies could be prime candidates for Apple's automotive project.
Basically, Apple already has a great relationship with both of these companies and considering both have had forays into the world of electric vehicles, it would make sense for Apple to stick with partnerships it has been fostering for years. But, if these new reports are anything to go by, Foxconn and Luxshare could have a bit of work ahead of them.
Foxconn and Luxshare may not be first picks for the Apple car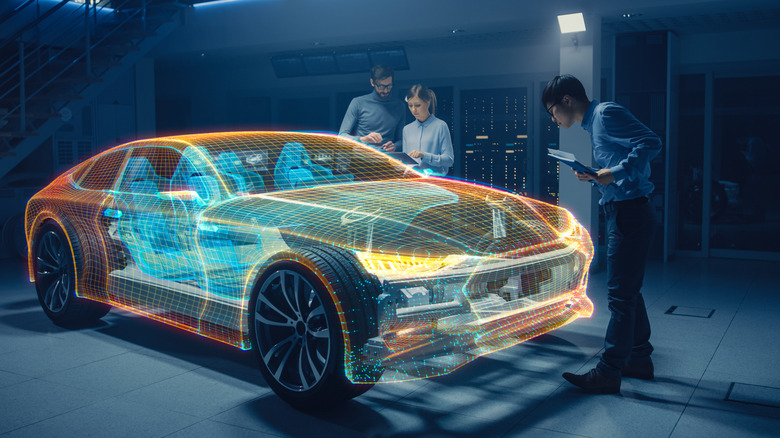 Gorodenkoff/Shutterstock
Despite their history with Apple, DigiTimes says multiple sources have pointed towards Apple going with Hyundai Motor or Magna International as its primary manufacturer instead of Luxshare or Foxconn. Magna International is based out of Canada, while Hyundai is based in South Korea. Such a business move would give Apple manufacturers in both parts of the world. If this turns out to be true, it would leave both Foxconn and Luxshare trying to find other ways to get involved in the building of Apple's upcoming car.
The big thing to take note of here is that Hyundai and Magna International have some key experience over Foxconn. So, while Foxconn has a rich history with Apple, having less experience in the EV market compared to the others could hurt it in the long run. This lack of experience could be mitigated, though, and these new reports seem to suggest that both Foxconn and Luxshare could be making moves to pull that experience under their wings before the Apple car goes into full production.
Currently, analysts expect the Apple Car to hit production sometime in the next few years, possibly in 2023 or 2024. Even still, DigiTimes also notes that many China-based automakers and Chinese smartphone makers have been expanding towards the car manufacturing business. This could intensify the pressure on both Foxconn and Luxshare to land in Apple's automotive manufacturing lineup.