Ford's Best-Selling Hybrid Might Surprise You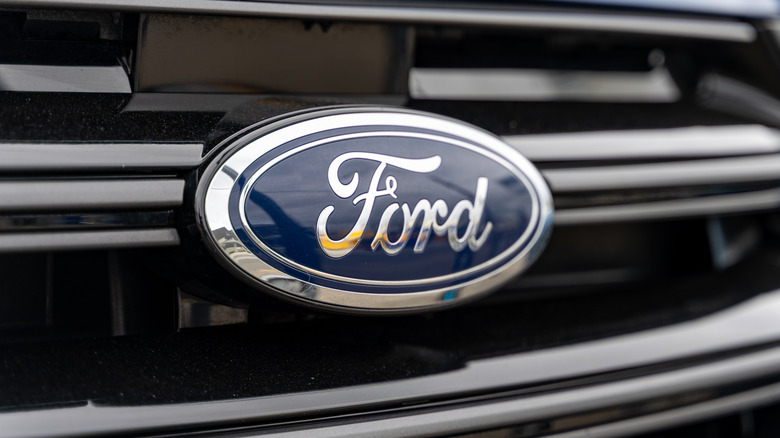 jon lyall/Shutterstock
Ford recently released its sales data for April 2022. In the report, the company claims its U.S. market share rose by 1% despite the global semiconductor crunch. With an upswing in inventory flow, Ford has especially been able to fulfill orders for its electric lineups, including Mustang Mach-E, while starting to ship its highly anticipated F-150 Lightning truck. Besides its electric fleet, Ford is experiencing a high demand for its hybrid vehicles.
When you imagine a hybrid, the image of a sedan — and if you're old school like me, then a Toyota Prius — likely pops up in your head, right? But it is both intriguing and surprising that Ford's best-selling hybrid is not a sedan, a coupe, a mini-van, or a multi-utility vehicle (MUV). It is, in fact, a pickup truck — the 2022 Ford Maverick, the vehicle having witnessed its best-ever month in terms of sales in April 2022.
As per the sales report, With more than 9,500 units sold in April 2022, the Maverick witnessed a jump of 9.7% in sales over the preceding month. Ford also mentioned that 48.2% of the Ford Maverick's sales are attributed to its hybrid model.
Tireless strength along with suprising fuel economy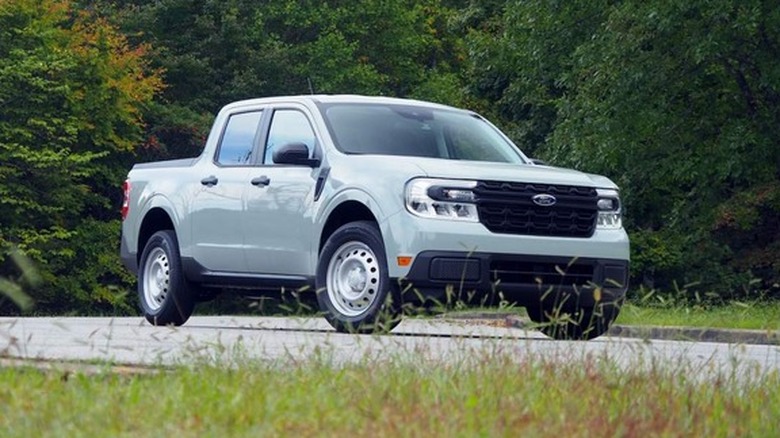 Chris Davies/SlashGear
The Ford Maverick strikes a balance between flexibility and economy. For the hybrid drivetrain, Ford promises a fuel economy of 40 miles per gallon, even with a heavily loaded trunk. Its 2.5-liter gas-driven engine is accompanied by an electric motor that works with a compact battery that is tucked under the passenger's seat. The hybrid variant works with front-wheel drive only and offers a 191 horsepower output. Despite its higher fuel economy and a more compact design than the F-series, the Ford Maverick justifies its pickup truck layout. This vehicle is capable of hauling 1,500 lbs in its truck bed and towing up to 2,000 lbs.
The ability to lug heavy payloads at the same time as it rolls with a fuel economy higher than 40 mpg combined with its charming price of just $20,000 would appear to be a value proposition American buyers are ready to get on board with.