The Porsche 919 Street Is The Concept We Wish Made It To Production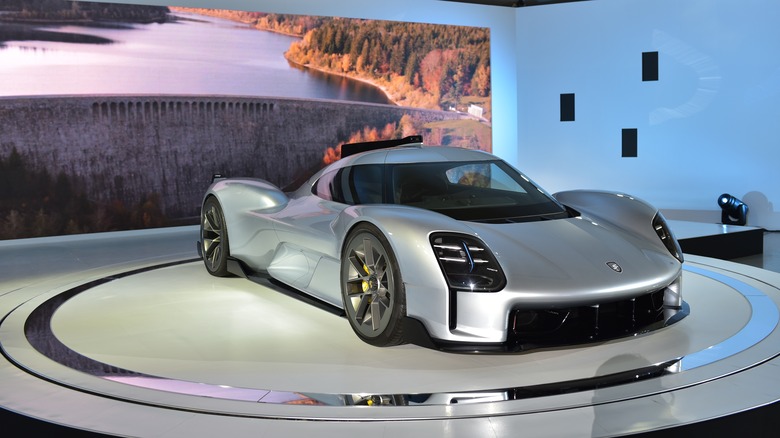 letspicsit/Shutterstock
Porsche concept cars come and go, but the 919 Street is quite an exceptional example that many would have liked to see enter production just so they'd have a chance at getting behind its wheel. Any discussion of the 919 Street must begin with the Porsche 919 Hybrid – a racing machine that has a special place in the hearts and minds of motorsport fans and car enthusiasts alike. When it comes to Porsche sports cars, the 919 Hybrid stood out as the "most innovative race car" the company has ever made, according to Porsche.
This Le Mans Prototype 1 competitor earned multiple racing accolades, including winning 6 World Championships and 17 victories, to name a few. Some might be asking themselves, what does a model that was built specifically for track-racing have to do with the Porsche 919 Street concept car developed in 2017? Well, the 919 Street took inspiration from the 919 Hybrid, and it gave us an idea of what a civilian version of the iconic racer might look like.
What were the Porsche 919 Street's specs?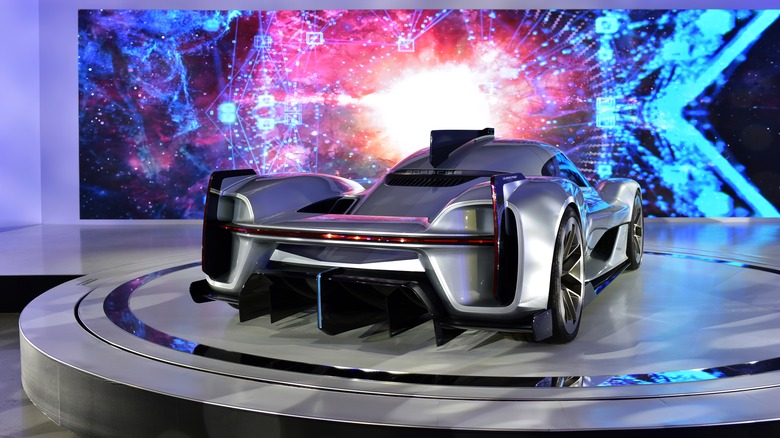 letspicsit/Shutterstock
To say that the Porsche 919 Hybrid was a pretty capable car is quite the understatement given its sophisticated inner makeup, coming with a two-liter turbocharged V4 engine powering its rear axle while an electric motor handles the front (via Porsche). This gives the Porsche 919 Hybrid a maximum power output of over 900-horsepower. Its full capabilities were even toned down so the 919 could adhere to certain race regulations. However, when Porsche unlocked its potential through its Evo variant, the 919 was said to outperform a Formula One car, with an average speed of about 152mph and reaching a top speed of about 223mph.
The Porsche 919 Street specs were based on the technology of its LMP1 race-car equivalent, with the company even giving it the same dimensions as the Le Mans racer. Of course, there are a couple of key differences that separate its design from the 919 Hybrid racing icon, such as having a 918 Spyder-like elevated exhaust position, and swapping the 919 Hybrid's huge rear wing for a massive roof fin and a much smaller rear lip spoiler (Motor1). Given that the Porsche 919 Street concept car has its racing counterpart's engine and carbon fiber inner chassis, it can basically put any casual driver inside the cockpit of a literal competition-winning professional sports car.
What happened to the Porsche 919 Street concept?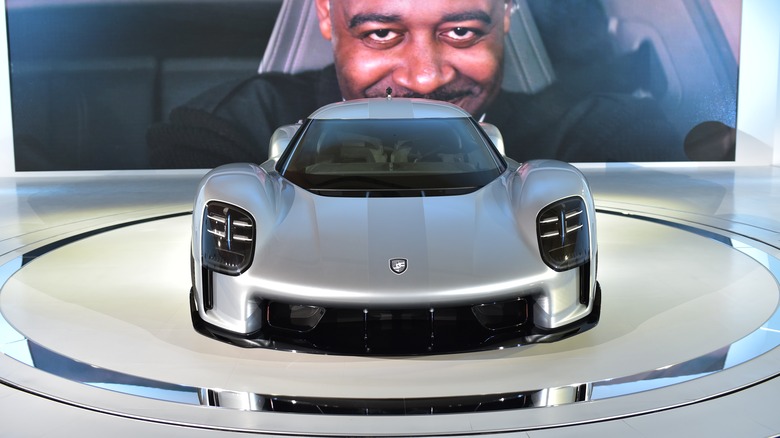 letspicsit/Shutterstock
At one point, the renowned automaker actually considered turning the 919 Street into a limited-edition production car, as per Porsche. That changed when the company realized that it would need to send "flying doctors" to race tracks just to get the concept car running properly. Its racing technology was said to be so "extraordinarily complex" that it needed an entire team of mechanics working on it for a whopping 45 minutes to get its engine started. As for its whereabouts, the Porsche 919 Street was only ever produced in clay instead of metal, as a sort of concept car model featured inside the company's museum in Stuttgart, Germany.
The clay model was then showcased during the IAA 2021 International Motor Show's exhibition afterward (via autoevolution). It would've given amateur drivers the opportunity to drive a true championship-winning Le Mans endurance racing machine had it made it to production, but for now, the Porsche 919 Street concept will only serve as yet another riveting example of a Porsche sports car that could've been. While it won't be up for sale any time soon, perhaps even a simple clay model would've fetched a high price considering the company previously sold a replica of the Porsche 919 for over $100,000.