Sonos' New Budget Soundbar Just Got Its Name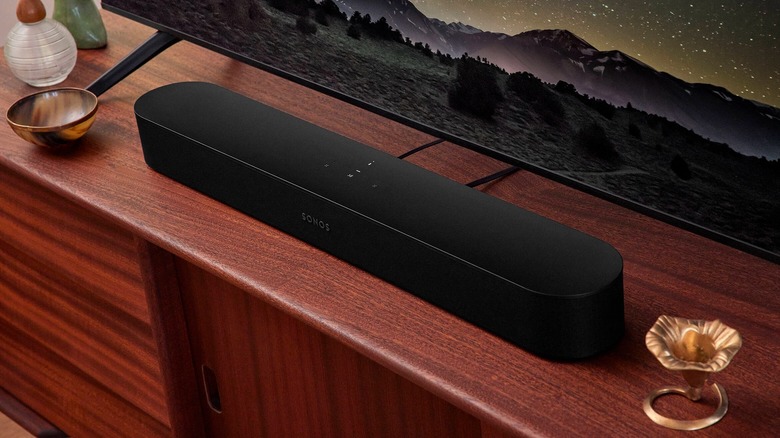 CRYSTAL RICKETSON/Shutterstock
It was a little less than two weeks ago that we first heard about Sonos' plans to launch a budget soundbar sometime in June 2022. The product — which did not have a name back then — was rumored to be priced around the $250 mark and was codenamed "Fury". Internally, the product was also referred to as the "model 26".
The source of this information was Chris Welch of The Verge who has had a fairly good track record of accurately predicting Sonos' upcoming launches. He not only shared 3D renders of the new Sonos soundbar — that were based on his memory of the photos he saw — but a laundry list of specifications for the as-yet-unofficial speaker. 
Now, in an update, The Verge claims it has the official name of the soundbar. It'll apparently be marketed as the Sonos Ray, and offer a more affordable point of entry into what currently consists of two models intended for TV and movie audio. 
What to expect from Sonos' most affordable soundbar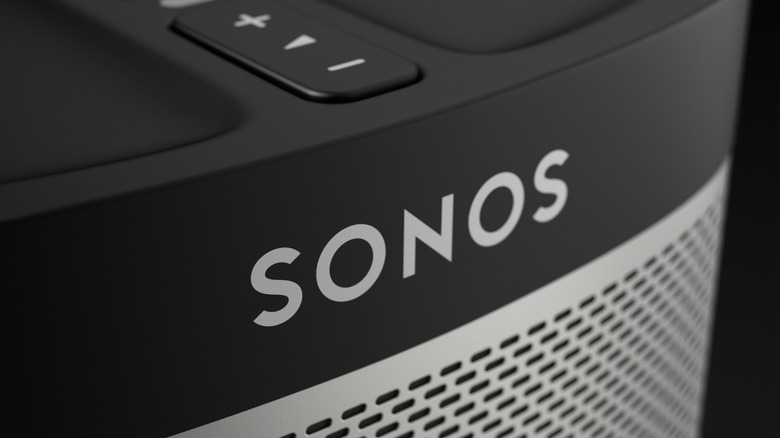 ClassyPictures/Shutterstock
As previously reported, at 550mm wide, 69mm deep, and 100mm tall, the Sonos Ray will have a smaller footprint than even the Sonos Beam — which as of today is the most compact soundbar available from the company. The entry-level positioning of the Sonos Ray also means it could miss out on features like Dolby Atmos, HDMI support, and in-built microphone support.
What the Sonos Ray does not miss out on includes support for Dolby Digital audio — with the option to make it part of a larger 5.1 setup when paired with other Sonos systems. This ability to pair with other devices within the Sonos ecosystem also lets users circumvent the issue caused by the lack of inbuilt microphones on the speakers themselves. This way, the Sonos Ray will indirectly support Amazon Echo and Google Nest speakers, with voice control via both company's virtual assistants. Of course, you'll also be able to fully control it via the Sonos app. 
The Sonos Ray is also likely to get fewer driver units compared to its more expensive siblings. Existing users of Sonos' higher-priced Beam or Arc soundbar models could potentially pair the Ray to their existing setup and use them as rear surround speakers, it's suggested. For this purpose, the Sonos Ray is also expected to support vertical wall mounting.
While we still do not have a confirmed launch date for the Sonos Ray, current expectations are that the device will officially join the line-up in June 2022.