Firefox 100: Everything We Know So Far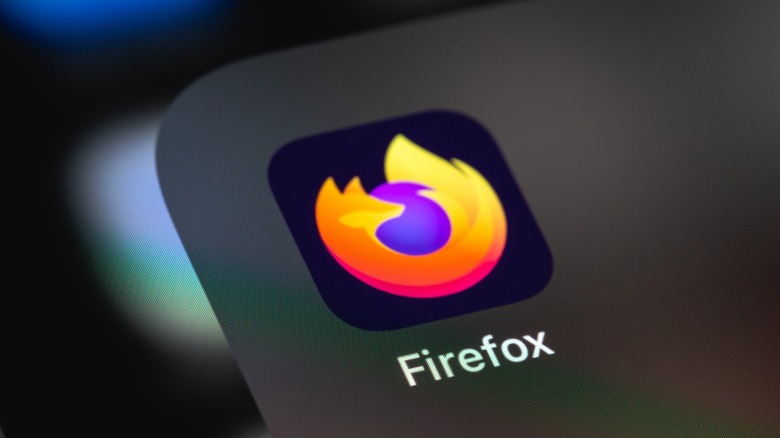 Primakov/Shutterstock
The Mozilla Organization just released the hundredth version of its celebrated Firefox web browser that was first announced in 2004. With the latest update, Firefox 100 brings a host of new features for the desktop and mobile versions, in the name of improving productivity and multi-tasking.
First, Firefox 100 for desktop brings improvements to the existing picture-in-picture mode. The update adds support for captions and subtitles for videos playing in the PiP mode. Currently, the feature is supported on popular video streaming platforms such as YouTube, Netflix, and Amazon Prime Video, along with all other websites that support W3C's WebVTT format, including Vimeo, Twitter, and Coursera.
Since Firefox already supports multiple picture-in-picture windows, you will be able to view captions in all of them. Captions can be turned on for any supported video with a single click. However, the format for captions was only launched in 2019, which means it is still relatively new and may not be supported on every website yet.
Alongside captions in PiP, Firefox 100 expands autofill for credit card details to the UK, Germany, and France. The feature has been available for folks in the US and Canada since 2018.
Clutter-free and secure mobile browsing
Mozilla also brings a host of features to the mobile version of Firefox 100, including a new interface for the browsing history. Firefox now promises to more intuitively group related items and links from different websites under one category. If you are looking for new cars to buy, for instance, your history will automatically have an entry for vehicles where you find all the recently visited pages.
In addition, Firefox will allow users to search within history, and none of the data is being sent back to Mozilla, helping ensure user privacy. The new history view is being rolled out to Firefox for Android and will come to iOS later this week.
Similarly, the tab view on the iOS version of Firefox is also getting a cleaner interface. Firefox 100 will automatically reorganize tabs based on what you are working on and show more recent tabs in the tabs tray. When a tab has not been used for 14 days, it will be moved to "inactive tabs" to prevent it from taking unnecessary space in the tabs grid. The feature already exists on the Android version of the browser.
Finally, Mozilla is adding an HTTPS-only mode for Firefox 100 for mobile to ensure that only webpages with a secure connection are loaded. When you land on a website with no SSL connection, i.e., an HTTP-only protocol, the browser will show you a warning to apprise you of the risks of browsing an unsecured website. You can still choose to visit the website at your own risk. 
Firefox 100 is available to download now, for desktop direct from Mozilla, and in the app stores for iPhone and Android.