Apple's Supply Shortages Are Set To Continue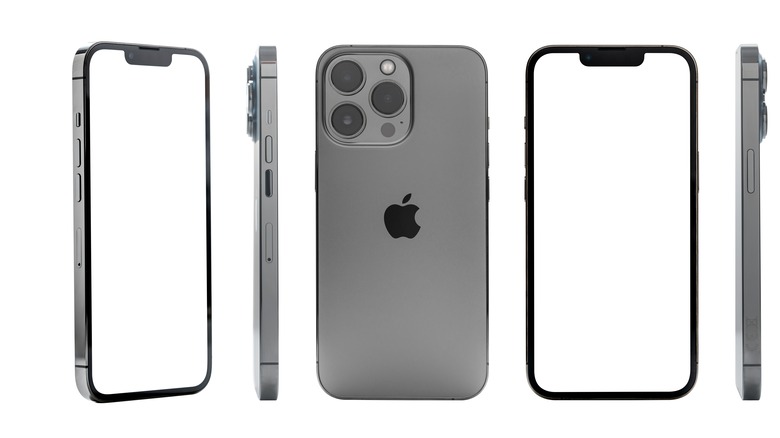 Yalcin Sonat/Shutterstock
Semiconductor shortages have plagued computer, smartphone, and even car manufacturers since the beginning of 2020, and even in 2022, Apple is still on the hook to source enough semiconductors and other components to feed demand for its wide variety of products. Such challenges have forced Apple to come up with ways to reuse old products, including an iPhone-eating robot named Taz.
But things aren't looking great for Apple's production forecasts, which have struggled as the manufacturer approaches its third fiscal quarter of 2022. According to Reuters on April 28, 2022, Apple shares dropped 2.2% following a conference call wherein Apple executives explained the situation at hand. The report is consistent with a visible 2.25% drop in Apple stock value that's reflected by the NYSE as quoted by Google Finance as of 2:35 PM Eastern Time on April 28.
Global supply chains have been disrupted due to the ongoing Russia-Ukraine war, and China's latest COVID-19 lockdowns have also reintroduced some familiar problems with supply chain logistics, potentially furthering the west's move away from relying on China-produced electronics. Reuters noted that these global issues could impact Apple's ability to fulfill the demand for new iPhones, Apple Watches, and Mac computers, potentially resulting in a loss of sales equaling "$4 billion to $8 billion," which reflects a much clearer picture of how embargoes in Russia and lockdowns in China are already culminating to strain the world's supply of electronics.
How Apple is impacted by loss of sales in Q3 2022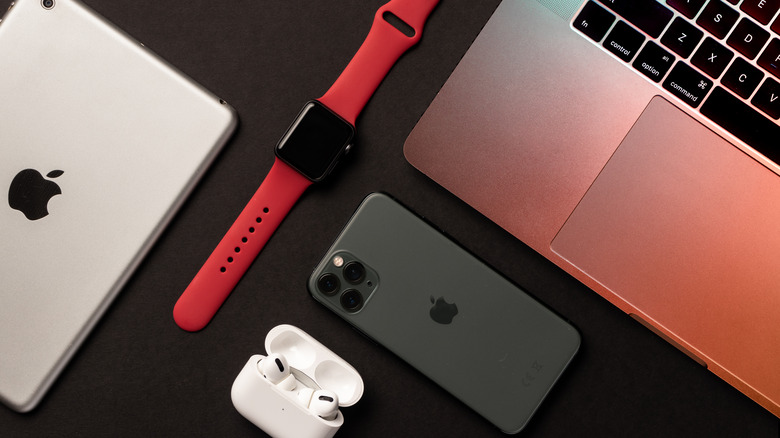 Shahid Jamil/Shutterstock
Apple itself may not take a major hit from losing sales in the third fiscal quarter. After all, Apple made record sales in Q2, according to the aforementioned Reuters report. The company pulled in a total profit of $25 billion, whereas analysts were only expecting Apple to reel in just over $23 billion.
What could still result, however, is rising costs for new consumer products that are expected to be released later this year. After all, new iPhone devices and Apple Watch wearables generally come with new processors, which themselves require a steady stream of semiconductors in order to manufacture. There are some potential workarounds for Apple if supplies continue to be unable to meet demand. Apple analyst Ming-Chi Kuo has already predicted that new iPhone 14 models could be released with the A15 processor that was first released in 2021 inside iPhone 13.
However, MacRumors reported on April 28 that Apple CEO Tim Cook has already stated that much of the ongoing semiconductor shortages are based on transportation difficulties in the Shanghai corridor — a sea route that connects ports in Shanghai to ports in Los Angeles. If that's the case, the steady stream of silicon required to manufacture new chips has likely already been sourced, which would mean that Apple's main concerns now involve establishing transportation routes in the Shanghai corridor rather than staffing and maintaining semiconductor plants.