The Baker Electric: The Story Of The First Commercially Available Electric Car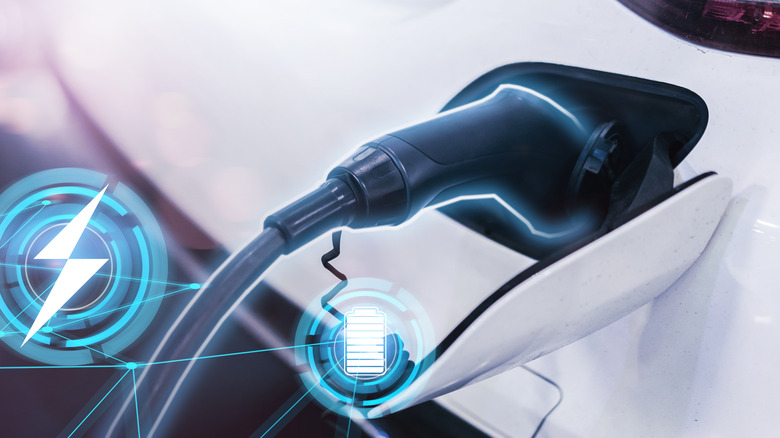 Have a nice day Photo/Shutterstock
An electric car company that courts controversy and appeals to the choosiest consumers — one that was born and raised in the United States. It sure does sound like Tesla, doesn't it? Well, wind the clocks back over 100 years ago, back when Thomas Edison was still at the tender age of 52 because the first electric car company wasn't Tesla. Instead, it was a company called the Baker Motor Vehicle Company.
Founded in 1899 in Cleveland, Ohio, the Baker Motor Vehicle Company immediately set out to produce electric cars, according to Car and Driver. In 1899, the Baker Motor Vehicle Company debuted its first model, the Baker Imperial Runabout, at the Automobile Club of America's First Annual Automobile Show in New York City (via Hemmings).
Baker's pioneering Imperial Runabout launched as a two-seater with 3-4 horsepower and two possible speeds: 6 mph or 12 mph, per Hemmings. The Imperial Runabout, which boasted an MSRP of $850, earned some publicity when Thomas Edison famously bought one as his first car. Part of the reasoning behind Edison's purchase was that he helped develop some of the battery technology that powered the Imperial Runabout (via Hemmings).
Tragedy strikes for Baker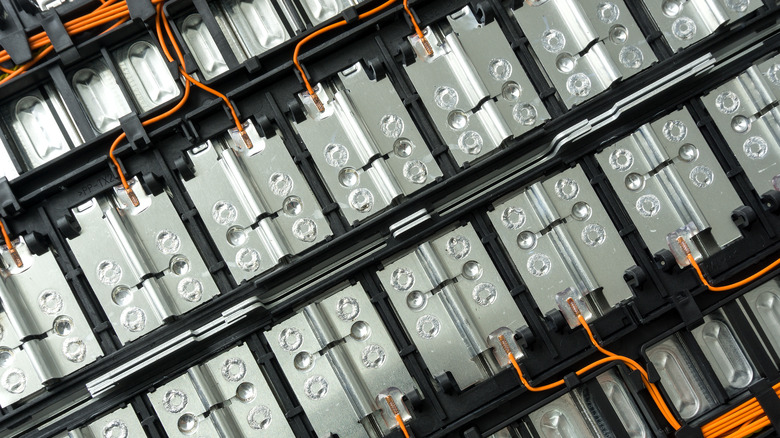 Smile Fight/Shutterstock
While having Thomas Edison on their side did produce good publicity, the Baker Motor Vehicle Company wanted to go mainstream. For one, they managed to get former First Lady of the United States Helen Taft to drive a Baker Electric, according to The Henry Ford. They also managed to sell a Baker Electric to King Chulalongkorn of Siam, per Money Inc. Quite a diverse crowd, isn't it?
However, besides getting famous people to drive their cars, the Baker Motor Vehicle Company did have a bigger strategy in mind: breaking records. In 1902, the Automobile Club of America held a speed trials competition on Staten Island, and the Baker Motor Company entered a race-oriented build with the goal of doing 1 mile per minute, which would translate to doing 60 miles an hour consistently. However, this record ultimately failed when the Baker lost control and slid into a crowd of spectators, ultimately killing 2 people and injuring several others (via Historic Richmond Town).
However, Baker did manage to break a record that remains impressive today. The chief engineer for Baker, per Car and Driver, set a range record of 201 miles on one charge. Bear in mind that this is all during the early 1900s: over one hundred years ago.
A forgotten innovator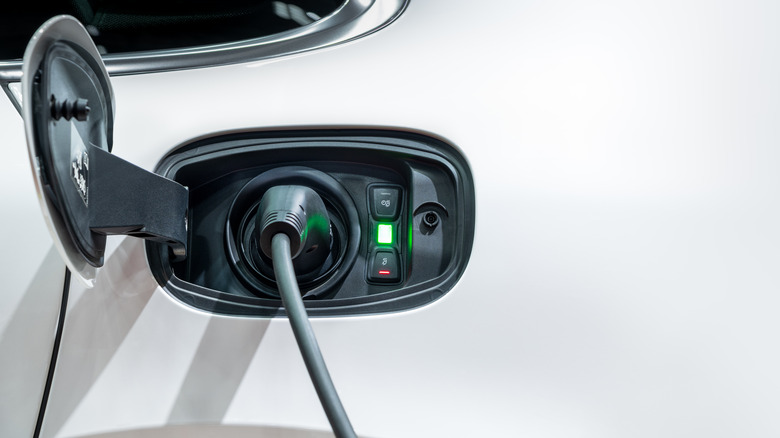 Suwin/Shutterstock
Despite the 1902 incident, Baker quickly rose to the top, becoming the largest electric vehicle manufacturer during its time. At its peak, it produced 800 cars in one year, and offered 17 models, ranging from regular cars to trucks. Baker even expanded to commercial cars in the early 1910s. However, all of this success was rather short-lived, as Detroit Electric, another electric manufacturer founded in 1907, surpassed Baker in 1913 (via Zotz Electrical). In 1914, a merger between Baker and Cleveland automaker Rauch and Lang took place, which resulted in a new company dubbed Baker, Rauch & Lang. The newly merged company produced the Owen Magnetic together in Cleveland, Ohio. It is this merger that marks the end of the 15-year lifespan of the Baker Motor Vehicle Company (via Second Chance Garage).
Nonetheless, it's hard to ignore the rollercoaster of success and failure the Baker Motor Vehicle Company went through in its 15 years of existence. Baker managed to take their pioneering Imperial Runabout and build off that car to become the biggest electric automaker at its peak. So then, no, the first production EV automaker was not Tesla. It was actually a company that had its powertrain co-developed by Thomas Edison and had buyers like the king of Siam and William Taft's wife. And it all started at the United States' first auto show (via Hemmings).