The Best New Features In Apple's iMovie 3.0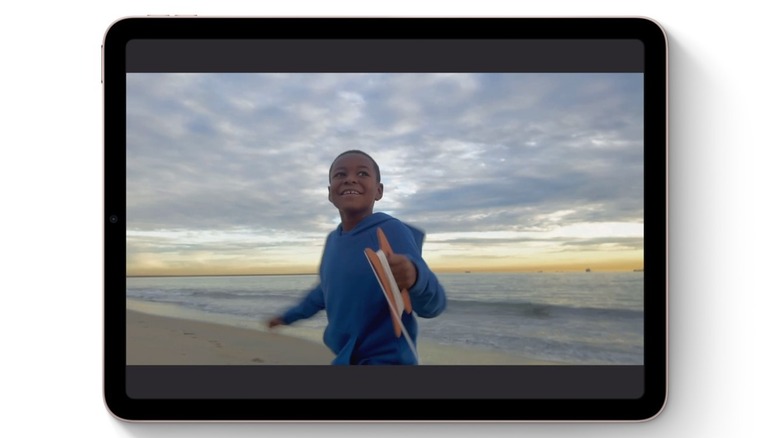 Apple
Apple iMovie was originally released for the iMac in 1999, making the video creation tool over 22 years old. Its trademark feature has always been its ease of use, making digital video creation accessible to a wider audience while still offering some relatively powerful editing and rendering tools. It wasn't until 2010 that Apple launched the first version of iMovie for iPhone and iPad which brought similar functionality to Apple's mobile users while also optimizing the app for a touch-first user experience and streamlining its UI further to make it usable on smaller screens. 
In addition to being able to edit movie footage, iMovie allows users to easily make professional-looking movies using themed templates that include matching titles, transitions, and music. iMovie 2.0 introduced new features including picture-in-picture along with new audio editing enhancements such as the ability to detach audio, split audio clips, and change the speed or pitch of those audio clips. While Apple has added new feature drops to iMovie over the intervening years since iMovie 2.0 launched in 2013, it is only now that Apple has launched iMovie 3.0, adding some cool new features to the mix.
New Storyboards feature makes content creation easy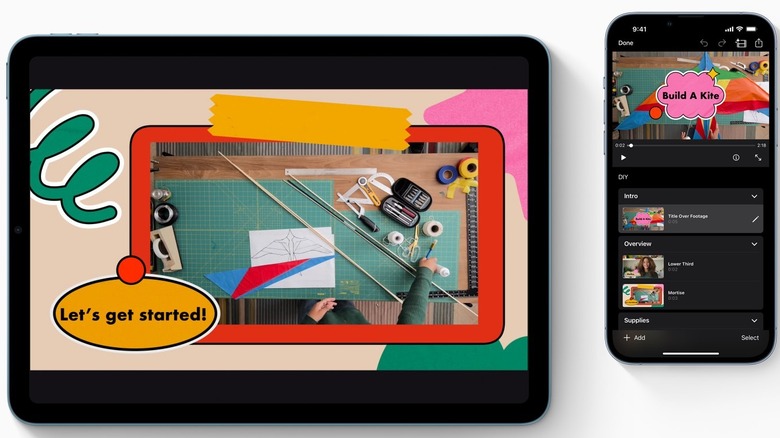 Apple
Video content creation has exploded in popularity thanks to platforms like YouTube and TikTok. While it is relatively easy to shoot a TikTok video, which often doesn't require much — if any — editing, creating content that you can monetize on a platform like YouTube often means starting with a blank timeline and then having to piece it all together manually. The new iMovie 3.0 Storyboards feature looks to tackle this challenge by providing would-be content creators with 20 different storyboards as a starting point. Apple has clearly been following the types of video content that have become popular in recent years as some of the templates on offer include cooking tutorials and product reviews. It certainly makes things a lot easier for anyone who might be interested in making original content but is at something of a loss for where to start.
Storyboards offer users a flexible list of shot types that they can use to start populating each template. Each placeholder in the template includes a thumbnail image of the type of shot that would be suitable to start building out the video. Tips and questions are also incorporated to help guide content creators through the creative process. While users can strictly follow the storyboard template provided by Apple, they are not locked into it. This means that as users become more experienced with creating videos using the storyboards, there is the added flexibility of being able to edit the template any way they choose. For anyone inexperienced in creating their own content, it certainly looks like a very promising new iMovie 3.0 feature.
Automatically create movies with Magic Movie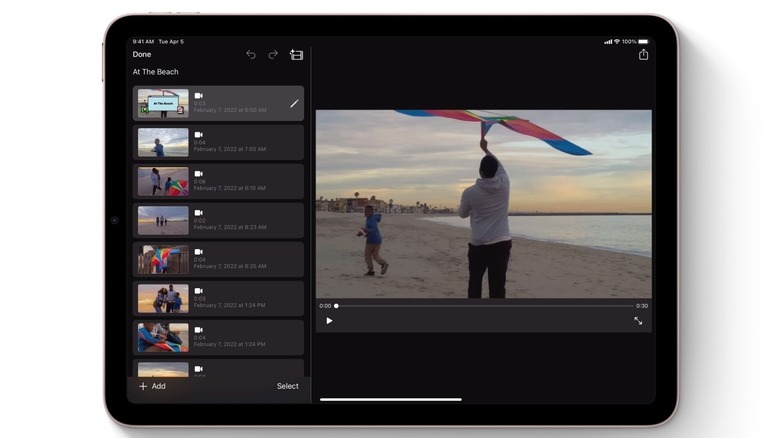 Apple
Although iMovie makes movie creation and editing on a mobile device about as simple as it can get, it can still be a somewhat intimidating prospect for some people. For others, even if they might know how to create videos with iMovie, finding the time to piece together those movies can be difficult. A new iMovie 3.0 feature dubbed Magic Movie could be the solution to these hurdles to content creation. Users can create videos quickly and easily just by going to any folder in the Photos app to select a group of photos or videos to be used in a Magic Movie. Once selected, Magic Movie uses AI algorithms to select the best photos or video clips and turn them into a movie project. Users can also edit these videos as they choose if they aren't happy with the video iMovie puts together. To help with this process, Apple has added a simplified Magic Movie shot list to let users quickly add or remove photos or videos as desired. Instantly created videos? Sounds like a great idea to us! 
To get yourself going with iMovie 3.0, users need to have an iPhone or iPod Touch with iOS 15.2 or later or an iPad running iPadOS 15.2 or later. Simply go to the App Store to download it or update your older version.