New Study Reveals Instagram's Failure To Protect Women From Abusive DMs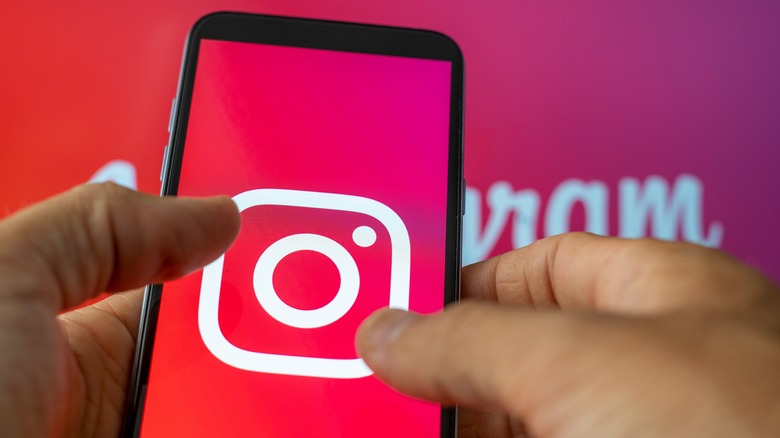 Joao Serafim/Shutterstock
Like other social media platforms across Meta, Instagram claims to take action against posts and messages that contain bullying, harassment, and other forms of digital abuse against women, BIPOC, and LGBTQ+ people. But how much protection does it really provide? A new study claims Instagram systematically failed to protect women from abusive and misogynistic DMs.
The Center for Countering Digital Hate (CCDH), an international non-profit organization that combats online abuse and misinformation, published the study, titled "Hidden Hate," on Wednesday, April 6. Researchers found that of the 8,717 DMs sent to the five women in the study, Instagram failed to act on 90% of the abusive messages reported to moderators. In other words, 227 of the abusive Instagram users out of the 253 that were reported were allowed to stay active on the platform one month after they were reported.
These statistics, which don't represent the experiences of regular female Instagram users because they were obtained from a small group, suggest that Instagram has a systemic issue with taking action against strangers who dole out vitriol towards women in private. 
"Instagram has chosen to side with abusers by negligently creating a culture in which abusers expect no consequences— denying women dignity and their ability to use digital spaces without harassment," Imran Ahmed, CEO of CCDH, said in a statement. "There is an epidemic of misogynist abuse taking place in women's DMs. Meta and Instagram must put the rights of women before profit."
The five women who faced misogyny on Instagram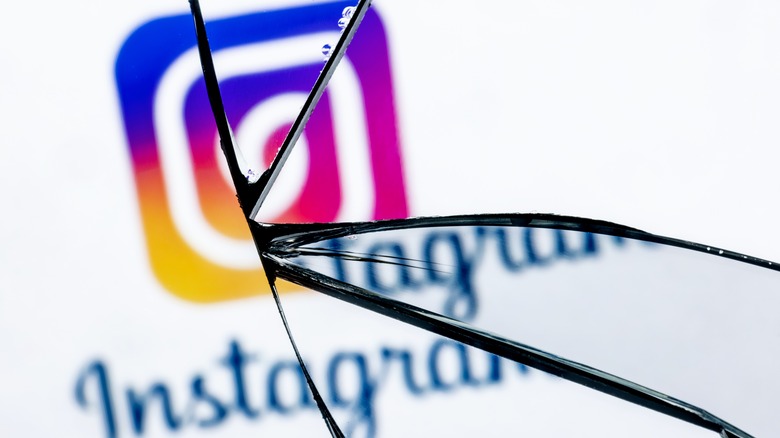 Sergei Elagin/Shutterstock
The five prominent women who participated in the study are Amber Heard, "Aquaman" and "Justice League" actress; Rachel Riley, broadcaster on the UK quiz show "Countdown"; Jamie Klingler, co-founder of Reclaim These Streets; Byrony Gordon, award-winning journalist and author; and Sharan Dhaliwal, co-founder of Burnt Roti magazine — most of whom live in the UK. With a combined total of 4.8 million followers on Instagram, the contents of the DMs they received ranged from image-based sexual abuse to threats of sexual violence.
Dhawali said she received 120 unsolicited messages from strangers during an eight-day period asking if they can lick her, as well as several explicit messages about her body hair. Riley received 26 unsolicited messages from various people detailing their sexual fantasies about her, Klingler got an untold number of messages that either solicited sex from her or asked her to be a "sugar mommy" to younger men, even though she told the researchers her Instagram account was devoid of such content to begin with, and Gordon received abusive messages about her weight, which triggered her as she had struggled with bulimia in the past. 
Heard received numerous death threats that were made toward her, her family, and her infant daughter. After filing multiple police reports about the death threats, she renounced using Instagram because it impacted her mental health to the point of being paranoid and frustrated over the platform's alleged failure to address the abuse she faced.
Instagram's safety features are ineffective, CCDH claims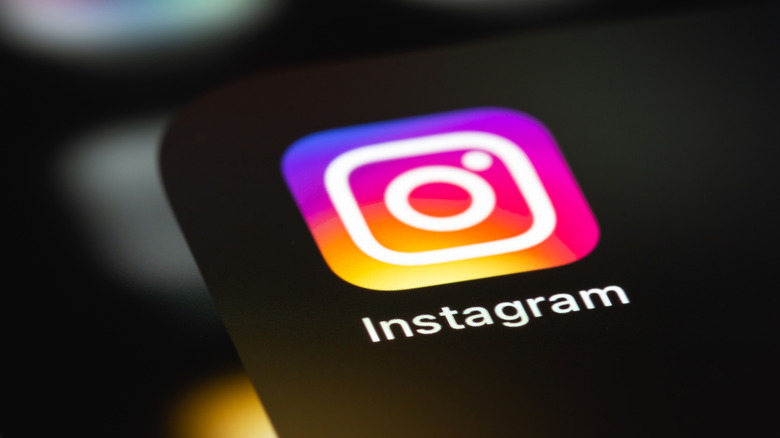 Primakov/Shutterstock
Cindy Southworth, head of women's safety at Meta, Instagram's parent company, released a statement refuting the findings of the study. "While we disagree with many of the CCDH's conclusions, we do agree that the harassment of women is unacceptable. That's why we don't allow gender-based hate or any threat of sexual violence, and last year we announced stronger protections for female public figures," she said.
In April 2021, Instagram introduced the Hidden Words feature that allows users to filter DM requests containing hate speech, thereby preventing the user from seeing those requests in the first place. Three months later, it introduced Limits, which gives users the ability to temporarily lock down their accounts when their abusers go overboard with the harassment. Even with those safeguards in place, the CCDH has deemed them ineffective, especially the Hidden Words feature. It points out that feature, in particular, puts the onus on victims to jump through hoops to stop the abuse.
The CCDH also pointed out that users have faced difficulties in accessing the data containing evidence of abusive messages, like Heard and Gordon. Worse still, they were forced to view abusive messages sent in Vanish Mode, and couldn't report voice notes sent to their DMs.