LG Plans Big Android 12 Update For Three Models Despite Mobile Exit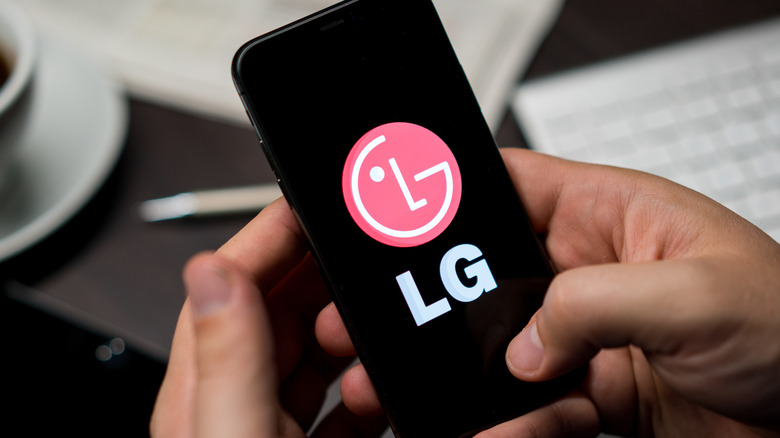 Zurijeta/Shutterstock
LG was one of the first consumer electronics brands to make a gamble on Android in the operating system's earliest days — competitors Nokia and BlackBerry used their own mobile systems at that time — and it was, sadly, also one of the first to call it quits. HTC is still hanging by a thread, and Sony seems to be unfazed by sales numbers, but LG finally decided it wasn't worth going into the red again for consecutive years without seeing the light at the end of the tunnel. 
Despite that, the company still has a moral and legal obligation to support the phones it already sold to consumers, though its actual capability to make good on its promises isn't a sure deal at this point. That's why it's a pleasant surprise to hear LG will roll out Android 12 to three smartphone models by the end of this quarter, even while its promised update for two other models remains unseen.
Three LG models get important Android upgrade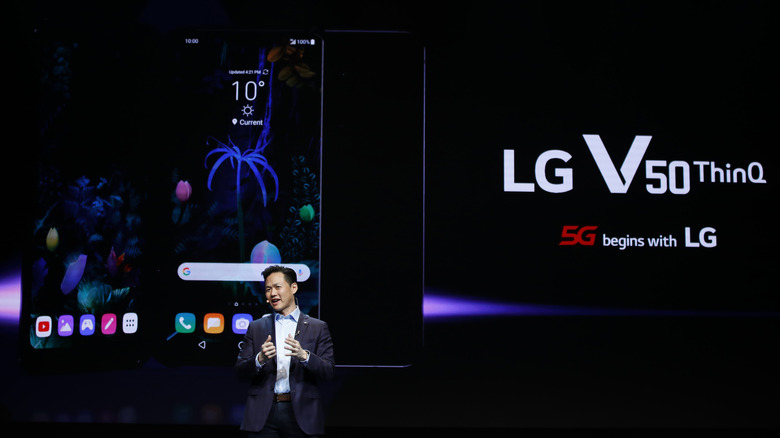 Bloomberg/Getty Images
LG pushed out quite a few smartphones before it finally threw in the towel last year. One of the big promises the company made when it announced its exit from the mobile business was that it will still push out updates for its existing phones. LG's track record with Android updates hasn't exactly been stellar, and its official wording left things open to interpretation. Considering the critically reduced workforce in its mobile division, there's almost no assurance LG will actually be able to deliver on those promises.
That's not stopping it from trying, though, or at least putting up a brave front. On the company's South Korean website, LG indicates it will push Android 12 to three smartphone models in the second quarter of 2022. That gives it a window of opportunity between now and the end of June, but that's only guaranteed for models sold in that region.
These three phones include the mid-range LG Q92 5G, as well as the higher-end LG V50 ThinQ and LG V50S ThinQ phones. The latter two models are quite notable due to their Dual Screen accessory, which attempted to offer an experience that predated the Microsoft Surface Duo and other modern foldables. Like many of LG's daring innovations, this was, unfortunately, quite ahead of its time.
Update promises remain unfulfilled for now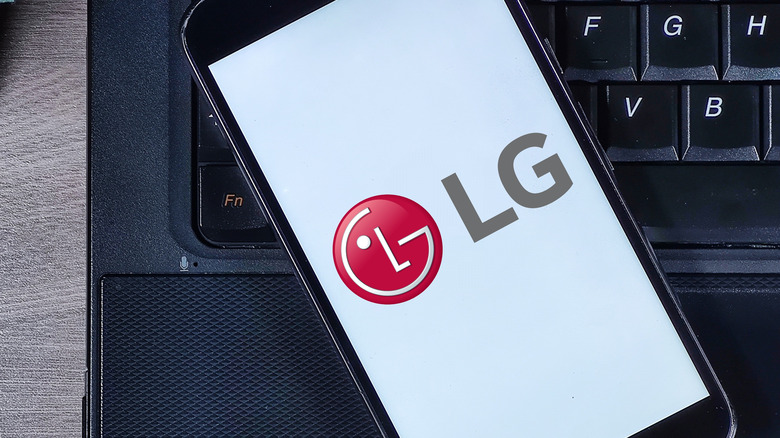 Alison Nunes Calazans/Shutterstock
This isn't the first time we've heard LG promise it'll update these phone models, however. In fact, the LG V50 and V50S were already named last year along with other models that will supposedly get Android 12, but not Android 13. So far, only the LG Velvet has received the big Android 12 update, which rolled out in March. The eccentric LG Wing, one of the company's more recent releases, is still waiting for the same treatment.
This calls into question LG's capacity to actually meet its own goal, especially now that it has even fewer resources to spend on its mobile devices. For now, LG phone owners will have to give the company the benefit of the doubt and hope it doesn't want to go down in history as failing to fulfill its promises.
As for the other models LG said it'll update, they will probably just get a security patch or two, especially the mid-range and entry-level models, which aren't very likely to get Android 12.