OPPO F21 Pro Teaser Reveals A New Type Of Leather For Phones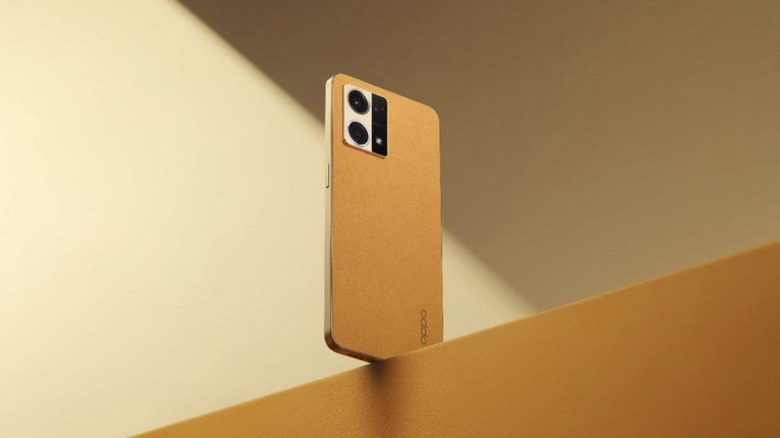 OPPO
Manufacturers are always trying to make their smartphones look and feel more luxurious without increasing the price too much. Some companies are content with merely offering atypical color options like gold or even rare hues like red. Others have played around with different kinds of materials, including the difficult but premium ceramic.
Using faux leather hasn't been a new thing since Samsung offered the material on the Galaxy Note 3 model's removable back, but it hasn't caught on in a big way due to some of the tradeoffs that come with it. That hasn't stopped some manufacturers from offering leather on variants of their phones, but the results have been very mixed. Riding on the success of its handsome Find X5 Pro, OPPO is once again trying its hand at putting a new spin on old material, one that'll hopefully address the flaws of fake leather.
It's hard to effectively use leather on gadgets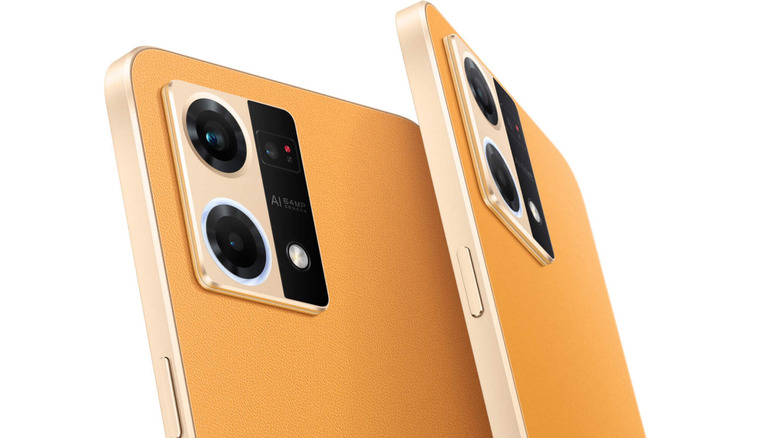 OPPO
Genuine leather is almost always associated with luxury and fashion, but in addition to its sometimes controversial sources, getting the material right is easier said than done. This kind of leather isn't long-lasting, either, but the mark of true, high-grade material is that it ages gracefully. In fact, many people appreciate how leather fades and develops a patina that is unique to how the product is used, which can vary from person to person.
Those traits aren't always present in faux leather, and the durability of the material has always been its biggest problem. The synthetic version often breaks down faster, plus it smudges and gets dirty easily, as well. That's why many consumers tend to shy away from phones with faux leather: the material often becomes very unappealing after the novelty wears off. Putting a case over it will help preserve the material, but that defeats the purpose of using leather in the first place, even if it's fake.
OPPO's solution is fiberglass leather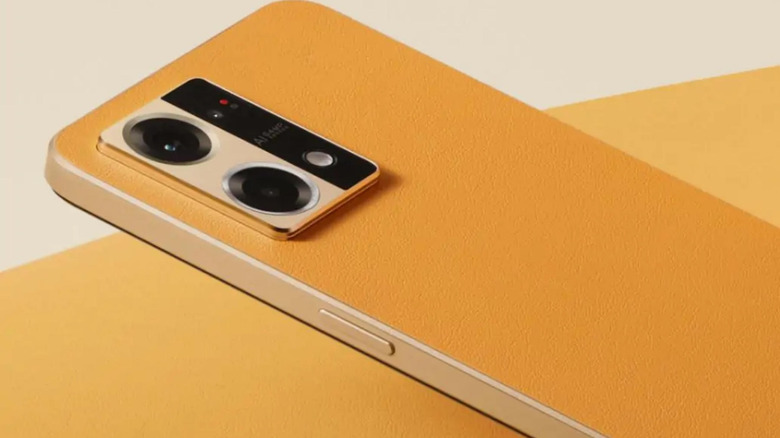 OPPO
Those issues aren't discouraging OPPO from trying to find a better way to pull off leather, especially after its ceramic processes for the OPPO Find X5 Pro enjoyed so much success and attention. The company is now teasing the creation of what it calls "Fiberglass Leather," something that will be available exclusively to the Sunset Orange variant of the upcoming OPPO F21 Pro, which could end up being its most popular model.
Details about this new kind of faux leather are unsurprisingly scarce, but OPPO does mention a few key properties that sound interesting. The fiberglass variant will, the company claims, offer better temperature resistance, waterproofing, and wear resistance when compared to its standard counterparts, all of which are necessary to bring it up to par with real leather. Of course, OPPO's new material will still be soft to the touch, but the "fiberglass" part remains a mystery for now.
The OPPO F21 Pro specs are equally unknown, though the company has shared a few teasers about the hardware, as well. At the top of the list is a custom-made Sony IMX709 and what the company claims is the first microlens camera for this mid-range segment. The OPPO F21 Pro, powered by a Snapdragon 680 chipset, is scheduled to debut on April 12.