2022 Mercedes-AMG EQS Sedan Price Revealed: Electric Shock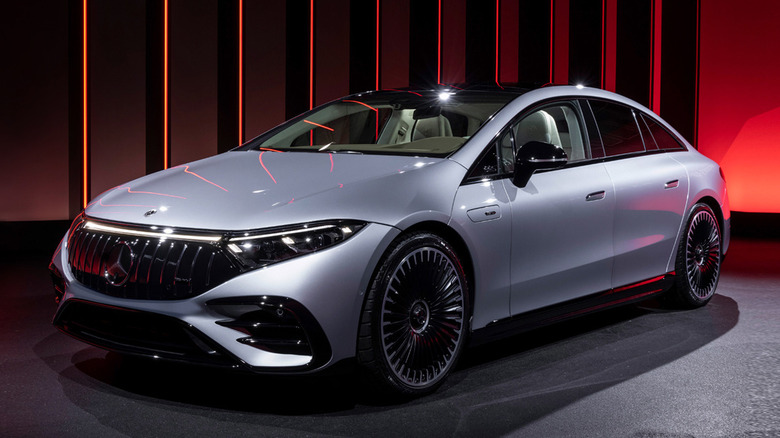 Mercedes-Benz
Mercedes-Benz has finally announced the price of its AMG EQS, the maker's first all-electric AMG model, and one we recently took for a spin. The model is as uniquely styled as it is impressive, boasting features that range from its 751 horsepower (with the Dynamic Plus package) to the 400-volt battery and estimated ability to go from zero to 60 mph in around 3.4 seconds.
Months after we got our look at the EV, Mercedes is finally back with official pricing on the model — and, as you'd expect, it won't come cheap. The Mercedes-AMG EQS is slated to hit dealerships in the U.S. starting this spring season, and it'll arrive with a base price of $147,500 (which doesn't include the $1,050 delivery and destination charge). Though the standard equipment boasts luxury at its foundation, U.S. buyers will be able to choose from the Pinnacle and Exclusive trim options.
Luxury features in a fully electric package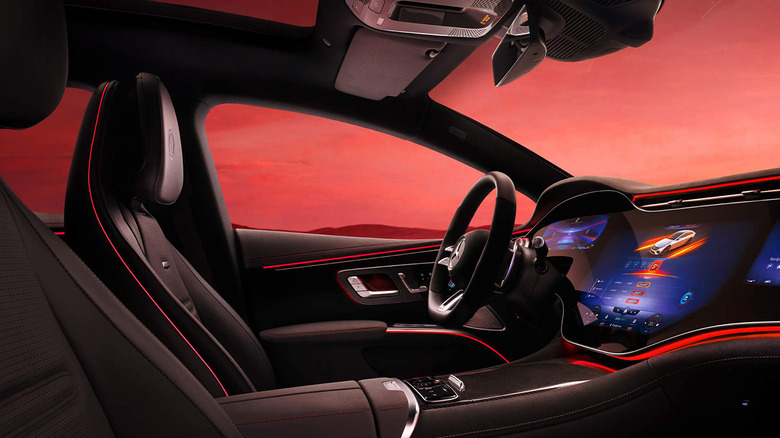 Mercedes-Benz
Every Mercedes-AMG EQS model will sport the maker's AMG Performance 4MATIC+ AWD platform, something joined by the AMG Ride Control+ suspension, a top speed of 155 mph (electronically limited to that point), and a sleek interior complete with multiple panels under a large, curved 56-inch expanse of glass. Meanwhile, speakers are equipped to provide what Mercedes-Benz calls its AMG Sound Experience, a system that delivers "Performance" and "Authentic" audio experiences to make up for the EV's silent nature.
As previously announced, the EV will be joined by two years of free charging sessions via Electrify America; they'll be unlimited in number during that time, though restricted to 30 minutes each on the DC fast-charging network. Electrify America has big plans to expand some of its charging stations starting this year, similarly upgrading them to offer a level of convenience that'll no doubt appeal to AMG EQS owners. The company said in March 2022 that it'll be introducing high-end charging stations in New York and California, ones that will include everything from places for drivers to relax while their cars charge to on-site security detail.